With so many high-quality overseas rehab options available, it can be difficult to know how to choose the 'best rehab abroad' for you. From locations in the snow-covered Alps to exotic Asia, international rehabs have a great deal to offer in addition to first-rate care.
The highly personal nature of addiction means that there is no such thing as a "one-size-fits-all" in addiction treatment. However, most successful international rehab programmes possess a few key common factors, including excellent facilities, effective treatment methods, and experienced, qualified staff. Finding an international rehab abroad that combines these elements with an ability to personalise treatment to fit your needs will help give you the best chance for success in your recovery. 
Questions to Identify Your Needs When Choosing Rehab Abroad
If you are not sure where to begin in thinking about what you need from an international rehab, there are a few guiding questions to consider in order to help get you started.
What am I addicted to?
Clarifying the type of addiction you have is the first step in choosing the best rehab abroad for you. Do you have a substance addiction, such as to alcohol or prescription drugs, or a behavioural addiction, like an addiction to gambling, sex, or internet use? You may realise that you have overlapping addictions. It is well to note that some addiction therapists specialise in certain behavioural addictions like sex and gaming.   
Either way, seeking addiction treatment abroad provides a unique opportunity to remove yourself from the environment in which your addiction has thrived so far, and to focus on your recovery in a new and far away location – it will distance you both physically and mentally from your triggers at home, such as the people, places and situations that drive you to use. Read more about the compelling reasons to Travel Abroad for Addiction and Mental Health Treatment.
Does my addiction require detox?
Substances impact the body in different ways, and therefore necessitate different types of treatment. This is especially true for substances that cause a serious physical dependency that requires medically-assisted detox. This includes substances like:
If you are addicted to one of these drugs, you'll need to find a rehab centre overseas that is able to provide medically supervised detox onsite, with the ability to transport you to a hospital if complications arise. These types of detox services are available in countries like Thailand, a renowned medical tourism hub known for its world-class healthcare and comfortable facilities at affordable prices.
Is it possible I have an underlying mental health condition?
One study in the U.S. found that over 40% of adults with a substance use disorder had a co-occurring disorder or another mental health condition existing alongside their addiction. This complex overlap can make treatment challenging, which is why selecting an international rehab programme that specialises in co-occurring disorders is critical if you think that you may additionally be struggling with depression, anxiety, ADHD, or another type of mental health issue. 
Do I require confidentiality? If so, what level?
There are many reasons for wanting to keep your addiction private. You may be worried about the impact that revealing your addiction could have on your professional status. Perhaps you come from a cultural background where substance use is taboo, and so prefer to keep your addiction treatment private. 
Swiss rehabs, for example, have a stellar reputation for confidentiality, attracting business tycoons and high-profile individuals from around the globe for discrete one-on-one treatment. However, the high price of these rehabs, and the lack of group dynamics, which is key to addiction recovery may be a drawback for some.
But remember, just the very fact that you will be flying to another country or continent for addiction treatment at an overseas rehab centre where nobody knows you, already provides a level of anonymity.
What type of environment do I want?     
Do you thrive in cool, crisp mountain weather, or find your bliss in a sunny, temperate environment? Climate can have a significant impact on our overall outlook, and so choosing a location where the weather suits your preferences can be beneficial for your rehab experience. Many rehabs abroad include weekly outings as part of their programme so choosing a popular tourist destination like Thailand or Spain, will give you the opportunity to see some of the country as well as attend rehab.
What does rehab abroad cost?
The cost of rehab abroad is an important consideration in choosing a treatment programme, and also an attractive feature of some international locations. In countries like Thailand, the overhead costs of treatment are approximately two-thirds less than in Europe and the USA, allowing Westerners to access world-class addiction and mental health services at 1/3rd of the price they would pay at home. Some rehab clinics abroad also accept international health insurance or other types of funds, such as Australians' superannuation to cover the cost of treatment.
For UK citizens, the NHS won't fund your overseas treatment, and your European Health Insurance Card (EHIC) or UK Global Health Insurance Card (GHIC) does not cover going abroad for planned medical treatments. However, you might be able to access NHS-funded healthcare in the EU, Norway, Iceland, Liechtenstein, or Switzerland if you fulfil certain eligibility criteria.
Conversely, for US Citizens seeking overseas rehab treatment, in general, Medicare does not cover medical care received while travelling outside the United States. Though, in rare cases, it may pay for inpatient hospital, doctor, ambulance services, or dialysis care received in a foreign country. Still, it's worth noting that between 150,000 and 320,000 U.S. citizens travel abroad for medical care each year, including rehab.
Due to the prohibitive costs and long waiting lists at home, many individuals are considering more affordable, high-quality rehab options abroad.
Do I have any special needs or preferences?
Do you adhere to a special diet? Have mobility issues that require appropriate accommodations? Prefer access to a gym, swimming pool or fitness classes? Need time to work during your treatment, or regular access to the Internet? Want to have the option of guided excursions later in your recovery? Think about both your personal needs and your preferences when choosing an international rehab centre. Gorgeous places around the world offer resort-style rehab accommodations in a variety of settings, from verdant gardens to snowy peaks. 
Know What to Look For: Key Components for Selecting a  Rehab Overseas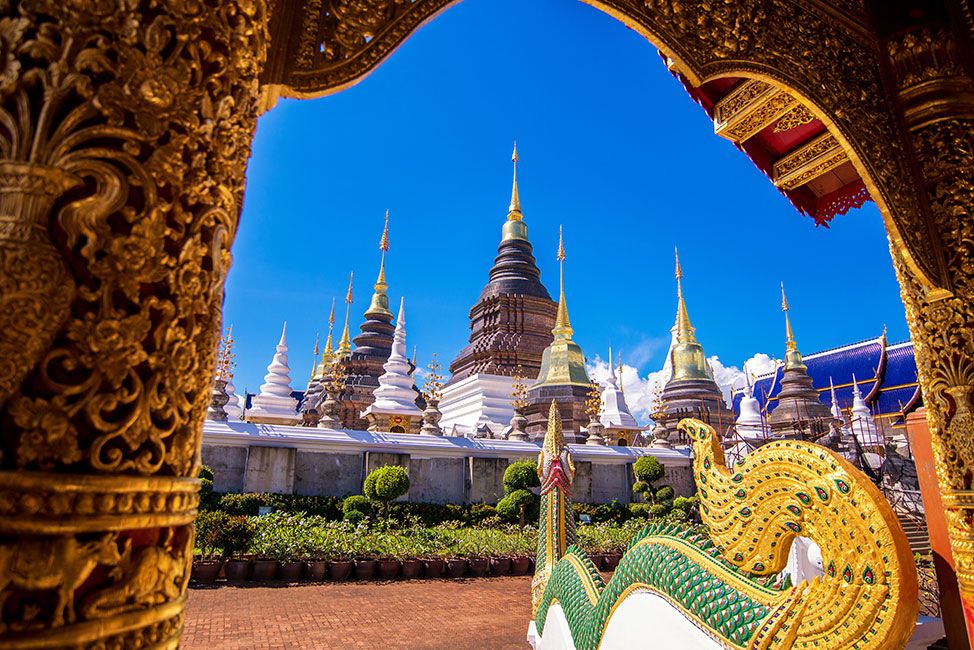 Once you have identified your needs, you can start researching addiction treatment centres abroad with a more discerning eye. You'll want to make sure that as you are narrowing down potential options, you are focusing on a few essential factors.
Does the treatment centre treat your condition?
This is a particularly important detail if you will be needing medically-assisted detox, or you suspect that you could have a co-occurring disorder. 
For the detox process, you will need a rehab centre that offers services such as 24-hour nursing and a psychiatrist to prescribe medication to alleviate withdrawal symptoms. 
If you are thinking about treatment for an underlying mental health issue as well as an addiction, you'll want to identify programmes that target both, and that have the capacity to specifically diagnose and address co-occurring disorders. 
Not all treatment centres will cover these needs, so it is critical to do your research and talk to a representative if you are not sure. 
What is the treatment approach?
There are a variety of different approaches to treatment, including 12-Steps, SMART Recovery, CBT-focused, co-occurring disorder approach, medically-assisted treatment and many more.
Holistic Approach: Given the modern understanding of addiction as a symptom of a mental health condition, and as a chronic condition that requires lifelong care and management, a holistic approach is becoming more prevalent in many rehab clinics abroad. A holistic approach blends together proven, effective treatment modalities in order to treat both mental and physical aspects of the addiction, creating a strong foundation for lasting health and recovery. 
How many clients does the centre serve at a time?
If you are looking for a drug rehab abroad that can offer you a customised treatment plan as well as the benefits of group therapy and feedback, you'll want to pay attention to the number of clients housed at the centre. While large centres may not be able to offer the personalised treatment you'd prefer, centres that are too small can feel isolating. Finding a residential centre that encourages healing, personalised interactions within a mid-sized community is useful in forming meaningful connections with others and breaking the isolation caused by addiction.

Is the facility licenced?
Quality drug and alcohol rehabs abroad will be licensed and accredited by either national oversight bodies, international agencies or both. These types of certifications will help you determine how a centre compares to other facilities, what standards they comply with, and how regularly their operations are reviewed. 
How qualified are the staff?
Additionally, checking the qualifications of the clinical team can also indicate the level of experience they have in addiction anand d mental health treatment. Ideally, the therapists should be trained to a Master's degree in a related field, and have experience working with an international clientele.
Is aftercare support available?
In addiction recovery, the hard work truly begins upon leaving the safe and controlled environment of your treatment centre to re-enter society. Apart from the tools you will gain during treatment, additional support is critical in the early days of sobriety as you navigate the stress and triggers – both old and new – of everyday life
So it is important to ensure the rehab overseas offers some form of continuing care – such as online support groups, individual online counselling, or access to a sober living programme that offers a more measured transition. 
By answering these questions regarding your needs, and what different treatment centres can offer, you can more easily ascertain the type of programme that will offer you the best outcomes for your lasting recovery.
Spotlight on Thailand – Why It's a Preferred Destination for Rehab
Exploring rehab options abroad can be a challenge, but certain countries stand out for their exceptional offerings. One such location is Thailand, known for its world-class treatment facilities, supportive care, and serene environment conducive to healing and recovery.
Thailand has become a hotspot for individuals seeking high-quality addiction treatment in a peaceful and exotic setting. This article elaborates on the Benefits of Going to Rehab Abroad in Thailand and why it stands out as a preferred destination.
If you're considering Thailand as your rehab destination, a good understanding of the local approach to addiction treatment is needed. The best Addiction Treatment in Thailand blends holistic, evidence-based therapies with the nation's unique healing traditions. From medically-assisted detox to aftercare, Thailand's rehab centres offer comprehensive care designed to address the root causes of addiction and empower individuals to build healthier, sober lives.
Selecting the best rehab in Thailand might appear challenging due to the many high-quality options available. Consider the facility's reputation, the expertise of the staff, the comprehensiveness of the programs, and if they can provide a tailored approach to treatment.
For more detailed insights and guidelines on choosing a rehab program in Thailand, check out our comprehensive guide on How to Choose the Best Drug Rehab in Thailand.
This guide has been created by The Dawn Wellness Centre and Rehab Thailand which caters to an international clientele. We have treated over 750 clients from around the world at our serene riverfront centre in Chiang Mai, using a holistic, client-centred approach.
The Dawn is the only alcohol and drug rehab in Thailand, and in Asia, that is internationally accredited by AACI. Our programme offers:
We cap admissions at just 30 clients to encourage a warm, vibrant community and in order to offer personalised support to each person. Call us today to learn how we can help you or your loved one reclaim life. 
Let's address the concerns people may have about travelling overseas, especially to a  drug or alcohol rehab abroad. Addiction rehab overseas isn't something that's appealing to everyone. Some people might opt out from pursuing this option for the following reasons.
Inferior Quality Service: There are those who worry that a drug rehab abroad will be inferior to one from their own homeland. However, a more affordable facility doesn't necessarily equate to a reduction in the service quality.
Culture Clash and Language Problems: A more valid concern among individuals is the differences in culture between themselves and the country they're travelling to. Certain things can also get lost in translation when at an international rehab overseas, although many of these centres employ English-speaking staff as well as native English speakers.
Xenophobia and Fear of the Unknown: Those who have never travelled much or ever outside of their country may end up viewing foreign lands as dangerous and hostile. They enjoy being at home and don't see any reason to give those things up. At most, they'd rather attend the 12-step Alcoholics Anonymous programme or an outpatient treatment facility.
Rehab Abroad Cost is Still High: The price of going to these places including flight costs and other travel expenses might offset the savings you can make by choosing an alcohol rehab abroad or drug rehab abroad. Usually, it isn't the case but it depends on which country you're going.
Missing Your Loved Ones: There's a downside to becoming secluded from your home environment. You will end up far away from your loved ones, like your friends and family as well as your spouse and children.
Overcoming Objections to Alcohol Rehab Abroad
Let's now address the rebuttals in regards to the concerns about attending an alcohol or drug rehab abroad through adequate information and education.
High-quality Rehab Centres Abroad: Understand that many rehab facilities abroad offer services equal or superior to what's available in your country. If the rehabs are located in Asia, they're affordable because the cost of living in Asia is generally lower than in the Western hemisphere, but as far as their quality is concerned, they meet and exceed international standards because they often rely on foreign clients to stay afloat. They couldn't operate unless their standards of care are internationally recognised.
English-Speaking Doctors, Nurses and Counsellors: Many of these rehabs overseas cater primarily to people from English-speaking countries because they have staff and crew that also communicate in English. Although this might prove problematic for clients from non-English-speaking countries like France, Germany, and the like, as long as you can speak English, you should be able to communicate your needs to the employees of these international rehab facilities.
Residential Rehab Centres Really Feel Like Home: Plenty of these foreign rehabilitation centres do an excellent job in providing clients with home comforts like home cooking, Wi-Fi Internet, cable television, and luxury accommodation and amenities worthy of a resort like use of a swimming pool and laundry services. There are many facilities that do their best in making the process feel less strange to their foreigner clientele.
Most Rehabs Overseas Are Affordable: Yes, some foreign

cheap rehab abroad

facilities have costly flights that offset your savings, which makes it more favourable to avail of local rehabilitation services. However, in rehab destinations like Southeast Asia, the overseas rehab centre remains more affordable to you even when including flight and transportation costs. Do the math yourself to see if a rehab travel package is a good deal or not. 

Visa and Travel Document Difficulties Debunked: The addiction rehab overseas itself will advise you and possibly help in case you need to acquire some type of travel document or visa. What's more, in most instances, there's no need to get a visa. Usually, a passport is enough. What's more, getting a visa is a worthwhile deal in and of itself when it comes to vacationing and widening your global horizons.
Internet Has Made the World Smaller: Although missing friends and family while you're abroad is unavoidable, the Internet has thankfully made things easier for you to talk to them while you're away. You can email them, chat with them, or talk to them using Skype whenever you're free in order to cope with their absence. Also, there are times when family and friends are actually enablers of your addiction, so being away with them can do you a world of good.
Away from Triggers: The fact that you're secluded in an addiction rehab overseas means you're protected from your usual triggers and temptations as your body undergoes withdrawal symptoms. You will also be taught how to enjoy life without drugs and alcohol and find purpose and meaning in your life.
Q: What country has the best rehabilitation?
A: No one country has the best rehabilitation because addiction treatment needs vary from person to person. However, popular countries for rehab are the USA, Switzerland, Thailand and South Africa. 
The USA has the most rehabs in the world, and the 12 Step treatment model originated here. It is still widely used even though more modern approaches are now available. 
Switzerland is home to the world's most expensive rehabs and preferred by high-networth individuals battling addiction.
South Africa has been catering to Europeans seeking addiction treatment for decades, in particular the Dutch and the English. 
Thailand is the newest international rehab destination. It offers everything that the other destinations do – resort-style facilities, high-quality evidence-based treatment and Western staff but at a fraction of the price you'd pay in the West.
Q: What does rehab abroad cost?
A: Rehab abroad costs for good quality rehabs in the US and UK cost 30,000 – 60,000US$/month. Good quality international rehabs in Thailand and SEAsia cost about 14,000 -16,000US$/month