Ketamine Rehab Thailand Intensive Addiction Treatment for Lasting Results
While it doesn't gain as much media attention as ice or opioid addiction, ketamine abuse is a widespread and dangerous problem. Ketamine remains popular in party and club scenes, and its tranquilising and dissociative effects can put users at risk of serious harm. Though ketamine is commonly thought to be non-addictive and harmless, the fact is that this powerful anaesthetic has the potential to cause severe psychological dependence. Those who use it heavily or for an extended period of time should seek professional help to get sober and prevent relapse.
The Dawn's best drug rehab in Thailand offers informed, high-quality ketamine addiction treatment in Thailand. We have extensive experience in helping people successfully recover from ketamine abuse and the physical and psychological damage it causes – and we can help you too.
Effects of Ketamine Abuse
Ketamine can have significant side effects, which are more acute when the drug is taken in high doses or over a long period of time. These include:
Vomiting and nausea
Involuntary muscle contractions
Slowed breathing
Elevated blood pressure
Disconnection from their identity or body
Hallucinations
Depression
Agitation
Difficulty learning or thinking
Amnesia/ memory impairment
Delirium
Urinary tract issues
Why The Dawn is Your Best Choice for Ketamine Rehab in Thailand
The Dawn, addiction rehab Thailand, is known for its friendly community and small, personal atmosphere. Here, you are never judged – you can feel safe to be yourself, share your story with others and lean on your counsellors and peers for support. Our low staff-to-client ratio means you'll receive all the personal attention you need. Unlike at larger rehabs that can house over 100 people at a time, you will never feel like a number with us. We see the whole you – and we make sure your treatment plan is personalised accordingly so you get the most out of your time with us.
GET HELP WITH KETAMINE ADDICTION
Why Inpatient Ketamine Addiction Rehab
While outpatient addiction treatment is helpful in some situations, inpatient treatment offers the highest level of support, and is the most effective option for those seeking real, lasting change. In residential treatment, every day is filled with activities dedicated to advancing your recovery progress, from one-on-one counselling to experiential groups to therapeutic recreational outings. And, with your usual triggers far far away, you will have all the time and space you need to focus on your healing process in an international rehab abroad.
How Our Ketamine Addiction Treatment Works
Our intensive treatment programme is personalised to suit your specific needs, and consists of several key components: detox, counselling and wellness therapy.
MEDICALLY SUPERVISED KETAMINE DETOX
COMPREHENSIVE KETAMINE ADDICTION TREATMENT
HOLISTIC WELLNESS
MEDICALLY SUPERVISED KETAMINE DETOX
Ketamine detox is not necessary for everyone – withdrawal may not be an issue for those who have stopped using long enough for their symptoms to subside. Upon arriving at The Dawn, you'll receive a comprehensive medical evaluation to determine your level of dependency and whether or not you need detox. If so, you will do so at our comfortable and peaceful ketamine rehab Thailand centre under the watchful care of our experienced medical team. Once your body and mind have stabilised, you will be ready to begin addiction treatment.
COMPREHENSIVE KETAMINE ADDICTION TREATMENT
HOLISTIC WELLNESS
Ketamine Addiction Treatment in Thailand
At our beautiful riverside facility in the countryside of Chiang Mai, in Northern Thailand, you'll feel comfortable and relaxed. This puts you in an optimal mind-set for treatment, and provides just the setting you need to gain some perspective on your addiction and its role in your life. There are plenty of activities nearby, so you will also have the chance to experience some of Thailand's amazing food, culture and eco-adventures on weekends.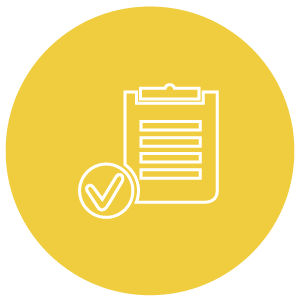 We aim to make our admissions process as simple and clear as possible. Our dedicated team is always here to help 24/7.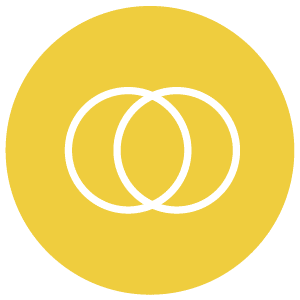 We co-ordinate treatment for people suffering with mental health conditions as well as substance abuse disorders.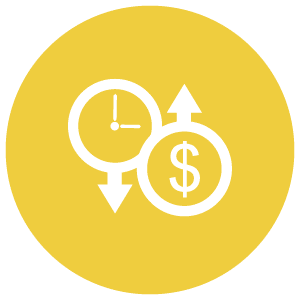 Our all-inclusive programme costs less than half of what you would pay for similar high-quality treatment in the West.
A Day at The Dawn Thailand Ketamine Rehab
We believe in healing the whole person. You will receive intensive psychotherapy, but meditation, relaxation, and recreational activities will all play an important therapeutic role in your treatment. Here's an example of what a typical day looks like at The Dawn:
| | |
| --- | --- |
| 07:00: | Group Exercise |
| 08:00: | Breakfast |
| 09:30: | Group Process |
| 11:00: | Group Therapy |
| 12:00: | Lunch |
| 13:00: | Focus Group |
| 14:30: | Individual Counselling, Massage, Fitness Training, Mindfulness Meditation or TMS (optional) |
| 18:00: | Dinner |
| 19:00: | Group Activity, Offsite NA / AA meeting |
| 20:30: | Rest & Relaxation |
| 22:00: | Bedtime |
GET KETAMINE ADDICTION HELP NOW. CONTACT US BELOW TO GET STARTED.