Drug Detox Thailand
Get Clean in Serene Southeast Asia
Many people who want to quit using substances soon find out that it's a more complicated process than they bargained for. When you use drugs heavily or for an extended period of time, your central nervous system adjusts to their presence in your body. And when that's suddenly taken away, you can experience a number of withdrawal symptoms – making it all too tempting to start using again and gain some temporary relief. Not only is this approach unlikely to lead to long-term sobriety, but it can also be dangerous for your health.
Physical dependence occurs when your brain and body become tolerant to a certain type of drug. It is usually linked with benzodiazepines, such as alprazolam and diazepam; and opioids, such as prescription painkillers and heroin. Since drug detox can carry significant risks, it should not be attempted without professional supervision.
Drug Detox Withdrawal Symptoms
Common Signs and Symptoms of Drug Withdrawal Include:
While withdrawal symptoms like mood swings, sleeplessness, fatigue, irritability and intense cravings are common to most types of drugs, each substance also carries specific withdrawal symptoms. Alcohol, benzodiazepines and opioids tend to be the most severe.
Anxiety
Panic attacks
Tremors
Insomnia
Nausea
Vomiting
Headaches
Muscle pains
Confusion
Cognitive impairment
Flu-like sickness
Muscle aches and spasms
Nausea and vomiting
Sweating
Severe dehydration from persistent vomiting and diarrhoea can potentially lead to heart failure from excessive sodium levels in the blood.
While these symptoms may deter some from getting sober, with the right drug detox program, they can be managed so that your drug detox in Thailand is as comfortable as possible. With medical attention, tapering programmes, supporting medication and follow-up addiction treatment, it is possible to prevent withdrawal symptoms from becoming too severe or dangerous as well as ensure relapse doesn't occur.
GET DRUG DETOX HELP THAILAND
Why The Dawn is Your Best Choice for Drug Detox in Thailand
At The Dawn, the best drug rehab in Thailand, we understand that drug detox can be challenging. That is why we go above and beyond to make sure your experience is as painless as possible. Our centre is staffed by a fully licensed medical team specialising in detox. You'll be monitored 24/7 by dedicated professionals and receive compassionate, attentive care every step of the way. And, you will stay in relaxing private accommodation to bring you comfort and ease during your drug detox help in Thailand.
What to Expect During Medically Supervised Drug Detox In Thailand
When you arrive at The Dawn, your first step will be to undergo a thorough assessment by our clinical team. This will take into account factors like your existing medical issues, history of substance abuse, age and presence of other medical, mental or behavioural conditions. We will also run blood tests to determine your exact level of chemical dependency, which all makes sure your Thailand drug detox experience is as comfortable and safe as possible.
The first phase of detox entails stabilising your body while it rids itself of toxins. During this stage, you might experience intense cravings, changes in mood and physical symptoms like changes in blood pressure, nausea, shaking, sweating and mild fever. These symptoms can be unpredictable and may come and go over the course of the first few days, which is why it's important to detox under medical supervision to ensure you're as safe and comfortable as possible throughout the process.
Follow-up Addiction Treatment
After you complete your drug detox, it is important to address the fundamental issues that caused your addiction in order to sustain your sobriety and minimise your risk of relapse. The Dawn offers an intensive residential drug addiction treatment in Thailand designed to help you do just that. Our Twin Pillars treatment model combines both rehabilitation and wellness, so you can work on creating significant changes in your life while doing so in a balanced way that encourages your mental and emotional well-being. Our treatment plans include one-on-one counselling, group therapy, fitness therapy, holistic practices and weekly excursions. Your counsellor will oversee your entire treatment process, which includes a relapse prevention plan and aftercare support to help you get and stay sober.
THAILAND DRUG DETOX FACILITY: RELAX INTO RECOVERY IN A RESTFUL SPACE
Because detox can be challenging, it is important to do it in a setting that makes your experience as low-stress as possible. Our Thailand drug detox center is located in the rustic and serene countryside of Chiang Mai in Northern Thailand, surrounded by rice fields and small traditional villages. The peaceful atmosphere and friendly community at The Dawn provide just the change of scenery you need to get started on your new life in sobriety.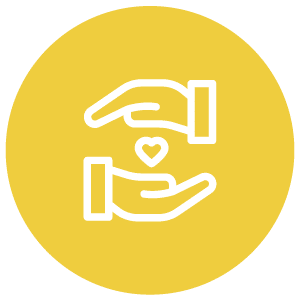 We help you identify your triggers and determine which coping mechanisms work best for you to prevent relapse.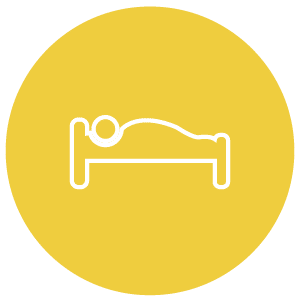 Comfortable and private room in a beautiful riverside facility with full amenities at your fingertips.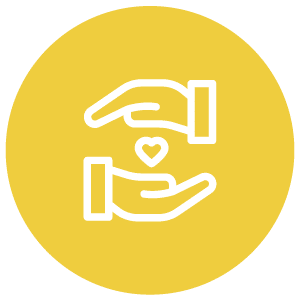 We incorporate a wide range of holistic approaches to help our clients develop mental strength and improve overall health.
A Day at The Dawn Drug Detox Center in Thailand
We believe in healing the whole person. You will receive intensive psychotherapy, but meditation, relaxation, and recreational activities will all play an important therapeutic role in your treatment. Here's an example of what a typical day looks like at The Dawn:
| | |
| --- | --- |
| 07:00: | Group Exercise |
| 08:00: | Breakfast |
| 09:30: | Group Process |
| 11:00: | Group Therapy |
| 12:00: | Lunch |
| 13:00: | Focus Group |
| 14:30: | Individual Counselling, Massage, Fitness Training, Mindfulness Meditation or TMS (optional) |
| 18:00: | Dinner |
| 19:00: | Group Activity, Offsite NA / AA meeting |
| 20:30: | Rest & Relaxation |
| 22:00: | Bedtime |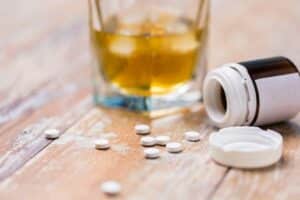 For many people struggling with depression or anxiety disorders, antidepressants are often the most effective way to provide much-needed relief....
Read More »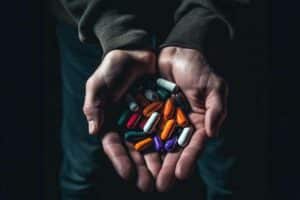 Antidepressant addiction is fairly rare, but antidepressant abuse is less so. There are so many commonly prescribed antidepressants, and antidepressant...
Read More »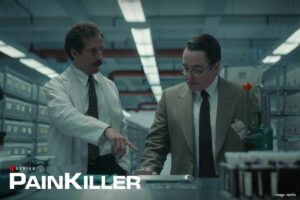 When Oxycontin burst on the scene as the newest innovation in pain management, many doctors were led to believe that...
Read More »
TAKE THE FIRST STEPS TOWARD A NEW YOU & GET SOBER FOR GOOD