Dual Diagnosis Rehab in Thailand Your Sanctuary for Addiction and Mental Health Recovery
Do you find yourself reaching for marijuana when the pain of your depression becomes unbearable? Or using non prescribed benzos to calm your anxiety? Do you drink to numb down the effects of your unresolved trauma? It's easy to see why many people use substances as a temporary escape. But this behaviour quickly leads to addiction – and leaves the underlying issue unresolved.
If this sounds familiar to you, you are certainly not alone – mental health disorders are a major driver of substance abuse. In fact, it is estimated that people with existing mental health disorders are accountable for the consumption of roughly 38 percent of all alcohol and 44 percent of all cocaine. And since dual diagnosis puts you at greater risk of self-harm and self-destructive behaviours, it is important that it's treated professionally.
The good news is, at The Dawn we offers comprehensive treatment designed to effectively tackle both addiction and mental health disorders, so you can learn to manage your conditions and move on to living the life you deserve.
Why The Dawn is Your Best Choice for Dual Diagnosis Treatment in Thailand
At The Dawn's addiction rehab thailand, you are in good hands – we are staffed by an internationally trained team of licensed clinicians with extensive experience in treating addiction and mental disorders. Our low staff-to-client ratio ensures you will receive full attention and support whenever you need it. Because we are a smaller rehab, we experience a lower turnover of clients. This means you will have the opportunity to get to know the people you are in treatment with, and feel comfortable sharing your experiences with them without having to worry about the social anxiety-inducing dynamic that's present at a lot of bigger rehabs. In fact, many of our clients leave treatment having gained new, lifelong friends.
Why Inpatient Thailand Dual Diagnosis Treatment Facilities are the Most Effective Option
If you're looking to make lasting life change, inpatient treatment is the most effective avenue for doing so. That's because, when you live onsite at an  international rehab abroad, every aspect of your treatment is more immersive. You'll receive 24/7 onsite assistance and safe supervision, robust peer and professional support, and have access to numerous therapy options. And you'll be completely removed from damaging influences and triggers, so you can concentrate on getting well.
GET HELP WITH CO-OCCURRING DISORDERS
How The Dawn Treats Co-Occurring Addiction and Mental Health Disorders
Upon arrival, we thoroughly assess each and every one of our clients to ensure that they their treatment plan aligns with their needs. Our dual diagnosis treatment programme is highly personalised, and consists of both conventional psychological treatment and holistic wellness therapies to support your healing on a deep level.
Our Twin Pillars Treatment Approach
Our well-rounded treatment approach utilises time-tested methods such as cognitive behavioural therapy (CBT), mindfulness-based cognitive behavioural therapy (MCBT) and 12-Step framework. While you are here, you will participate in:
Individual and group counselling
Experiential therapy
Peer support groups
Your therapist will also work with you to create a customised relapse prevention plan designed specifically for your circumstances, and once you complete treatment you will be able to access free online aftercare support to help you transition back into your daily life, no matter wherever in the world you reside.
Holistic Wellness Therapies
We offer scientifically-proven traditional Eastern wellness therapies to enhance your dual diagnosis rehabilitation in thailand and help you cultivate a self-care regimen that will sustain your sobriety for years to come. These include:
Mindfulness meditation
Massage therapy
Physical fitness
Yoga
Art therapy
Muay Thai
Throughout your stay, you will also have full access to our gym, swimming pool and meditation spaces to help you de-stress and feel well every day.
Thailand: A Restorative Setting for Dual Diagnosis Recovery
The Dawn's Thailand dual diagnosis treatment facility is located just outside the ancient city of Chiang Mai in Northern Thailand. Our naturally beautiful surroundings provide the space you need to get away from it all and focus on yourself. We also ensure that you are nourished with healthy food, and that you have plenty of opportunities for relaxation to bring your body and mind back into a state of balance.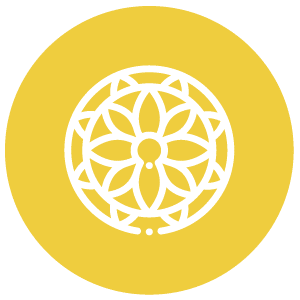 We incorporate a wide range of holistic approaches to help our clients develop mental strength and improve overall health.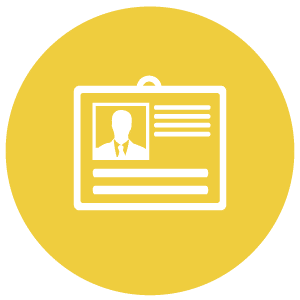 We employ a team of licensed professionals who have extensive experience in the fields of mental health and addiction.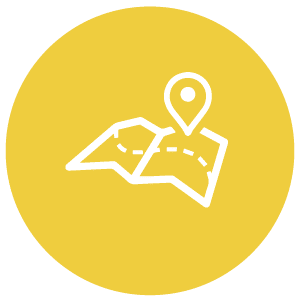 Weekly excursions are offered free of charge so you can experience the cultural and beauty of nearby attractions in Chiang Mai.
A Day at The Dawn dual diagnosis Rehab Thailand
We believe in healing the whole person. You will receive intensive psychotherapy, but meditation, relaxation, and recreational activities will all play an important therapeutic role in your Thailand dual diagnosis treatment. Here's an example of what a typical day looks like at The Dawn:
| | |
| --- | --- |
| 07:00: | Group Exercise |
| 08:00: | Breakfast |
| 09:30: | Group Process |
| 11:00: | Group Therapy |
| 12:00: | Lunch |
| 13:00: | Focus Group |
| 14:30: | Individual Counselling, Massage, Fitness Training, Mindfulness Meditation or TMS (optional) |
| 18:00: | Dinner |
| 19:00: | Group Activity, Offsite NA / AA meeting |
| 20:30: | Rest & Relaxation |
| 22:00: | Bedtime |
FIND HOPE TODAY AT THE DAWN DUAL DIAGNOSIS DRUG REHAB​