It's Time for a Change Behavioural Addiction Rehab in Thailand
We've all experienced times when we feel less than great. Loneliness, boredom, fear, anger, grief, insecurity – these are all normal, human emotions. But whether or not we deal with them correctly has a huge impact on our lives.
For some who have unresolved trauma or don't have healthy coping mechanisms in place, these emotions can feel like too much to bear. They might turn to behaviours like eating, gambling, sex or internet-based activities to push their feelings away. Over time, a pattern forms, and they may find this cycle impossible to stop, despite its obvious negative consequences. This is behavioural addiction.
If this sounds familiar to you, we want you to know that you are not alone. The compassionate team of addiction experts at The Dawn has helped many people in your situation learn to manage their compulsive behaviours. Furthermore, what you are going through is real and has implications that are just as serious as substance addiction – the time to get treatment is now.
Some of the most common behavioural addictions that we treat at The Dawn's addiction rehab Thailand include, but are not limited to:
GET HELP WITH BEHAVIOURAL ADDICTION​ TREATMENT IN THAILAND
The Dawn Rehab in Thailand Your Best Choice for Thailand Behavioural Addiction Treatment
At The Dawn, international rehab abroad, we understand that there is more to your addiction than what appears on the surface. It's important to treat your underlying issues, not just your symptoms, to ensure you are set up for lasting recovery. We look deeper into who you are, taking into account your past experiences, relationships, environment and family dynamics, addressing your problems at their core to make sure they don't recur.
Inpatient Behavioural Addiction Treatment Centre Thailand: The Most Effective Option
Inpatient (or residential) treatment is widely regarded as the most effective option for those looking to make significant life change. That's because, as opposed to outpatient treatment where the distractions of everyday life could keep you from focusing fully on recovery, inpatient treatment is completely immersive. When you live onsite at a Thailand behavioral addiction treatment centre, each day is fully scheduled with individual and group counselling sessions, fellowship meetings, recreational outings and more – all of which combines into a comprehensive treatment experience.
How Our Behavioural Addiction Treatment Works
Our unique Twin Pillars treatment model incorporates mindful counselling and wellness therapies.
Following are the core components of our customisable programme:
Cognitive Behavioural Addiction Treatment
This treatment approach uses evidence-based techniques like cognitive behavioural therapy (CBT), mindfulness-based cognitive behavioural therapy (MCBT) and 12-Step framework. Through this transformative therapy work, you will learn to accept difficult feelings, cope with them in a constructive way, face your problems head-on and cultivate trusting relationships with others. Your treatment plan will include individual and group therapy, relapse prevention planning and structured online aftercare support to help you maintain your recovery long-term.
Holistic Wellness Therapy
We offer a variety of alternative therapies to enhance the work you're doing in conventional therapy and encourage your mind and body to come back into balance, so you can make the most of your time in treatment:
Mindfulness meditation
Massage therapy
Yoga
Art therapy
Physical fitness
Muay Thai boxing
You will also enjoy eating a balanced diet made with locally sourced ingredients in our open-air restaurant, and taking full advantage of our gym, swimming pool and meditation spaces throughout your stay.
Thailand: The Perfect Place for a Fresh Start
When making challenging life changes, setting yourself up for success is key – and one way you can do this is by making sure you are in an environment that supports your growth. Here in the countryside just outside of Chiang Mai, our peaceful riverside facility is surrounded by Thailand's natural beauty and famously friendly culture. It is light miles away from the things that trigger your negative behaviour, helping you transition into recovery with ease.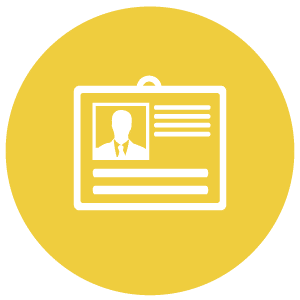 We employ a team of licensed professionals who have extensive experience in the fields of mental health and addiction.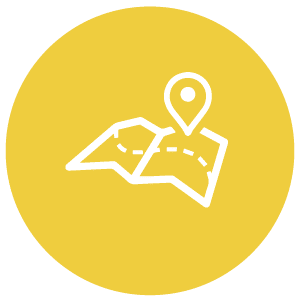 Weekly excursions are offered free of charge so you can experience the cultural and beauty of nearby attractions in Chiang Mai.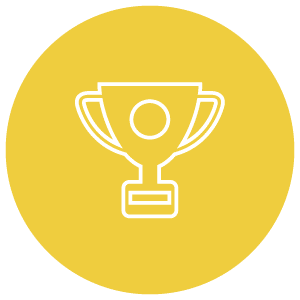 The Dawn is Asia's leading behavioral addiction rehab and mental health retreat that focuses on healing on all levels.
A Day at The Dawn Behavioural Addiction Rehab Thailand
We believe in healing the whole person. You will receive intensive psychotherapy, but meditation, relaxation, and recreational activities will all play an important therapeutic role in your treatment. Here's an example of what a typical day looks like at The Dawn:
| | |
| --- | --- |
| 07:00: | Group Exercise |
| 08:00: | Breakfast |
| 09:30: | Group Process |
| 11:00: | Group Therapy |
| 12:00: | Lunch |
| 13:00: | Focus Group |
| 14:30: | Individual Counselling, Massage, Fitness Training, Mindfulness Meditation or TMS (optional) |
| 18:00: | Dinner |
| 19:00: | Group Activity, Offsite NA / AA meeting |
| 20:30: | Rest & Relaxation |
| 22:00: | Bedtime |
GET COMPASSIONATE HELP FOR YOUR BEHAVIOURAL ADDICTION NOW