The Best Marijuana Rehab in Thailand A Cannabis-Free Life Starts Here
While many believe that marijuana is a harmless substance, and widespread legalisation and medical marijuana advocacy are leading to more permissive views, the fact remains that marijuana use can have unintended consequences that profoundly affect your life. Marijuana affects your nervous system, internal organs and immunity. Though it's commonly thought that marijuana isn't addictive, studies show that 6.3 percent of adults meet the diagnostic criteria for marijuana use disorder. Those with mental health disorders or a family history of addiction are at even greater risk. And people who begin using marijuana as teens or young adults can significantly impair their development.
Just like any other drug, making marijuana use a regular feature of your life causes your brain and body to adjust to its constant presence. If you are a heavy or long-term marijuana user, you may experience withdrawal symptoms like cravings, mood swings, irritability, insomnia and appetite fluctuations when you try to quit.
Signs of marijuana addiction include:
Frequently using more marijuana than you planned to
Losing interest in other activities
Excessive time spent thinking about, obtaining and using marijuana
Financial, work, relationship or family problems as a result of marijuana use
Continuing to use marijuana even when these problems arise
Even if you are not physically dependent on marijuana, frequent use can become habitual. If you find yourself unable to enjoy certain activities without marijuana, it may be time to consider whether your use has become a problem.
Why The Dawn is Your Best Choice for a Thailand Marijuana Rehab
At The Dawn a drug rehab center Thailand, we are known for our friendly, community feel. Here, we're all family, and as soon as you arrive you will be, too. Everyone you come into contact with each day will take the time to get to know you personally. And unlike bigger rehabs that house dozens of clients at a time, we limit our occupancy to 35. This way you can easily get to know others in your therapy groups, making it more comfortable for you to share your experiences. Our clients often find that they come away from their time at The Dawn with friendships that last a lifetime.
GET HELP WITH MARIJUANA ADDICTION IN THAILAND
Benefits of Inpatient Rehab for Marijuana Use Disorder
Inpatient Marijuana rehab in Thailand is a focused form of treatment that is considered the most effective option for making real, lasting changes in your life. When you live onsite at a rehab facility, your days are packed with activities like individual and group counselling, wellness therapies, fitness sessions and recreational outings, which help reduce cravings and time spent thinking about using marijuana. Treatment is completely confidential, and no one in your home community will ever need to know you are in treatment unless you want them to.
How Our Marijuana Addiction Treatment Works
Our Twin Pillars treatment programme consists of two main parts: counselling to help you correct your negative thought and behavioural patterns, and holistic treatments to bring your mind and body into balance.
SUPERVISED MARIJUANA DETOX
COMPREHENSIVE ADDICTIONS COUNSELLING
HOLISTIC WELLNESS THERAPY
SUPERVISED MARIJUANA DETOX
Contrary to popular belief, marijuana is addictive – and dependency is becoming more of an issue as marijuana continues to increase dramatically in potency. Just like any other drug, your body adjusts to it with regular use, and stopping suddenly can result in highly uncomfortable symptoms like:
Nausea
Stomach pain
Intense cravings
Mood swings
Fluctuations in appetite and eating patterns
This is why detoxing at a centre that specialises in marijuana addiction is supportive to your recovery success. The Dawn Marijuana rehab Thailand offers a comprehensive marijuana detox programme – here, you'll receive professional nursing care to get through any withdrawal symptoms you have as quickly and comfortably as possible, creating a better overall treatment experience.
COMPREHENSIVE ADDICTIONS COUNSELLING
HOLISTIC WELLNESS THERAPY
Relax Into Recovery with Marijuana Addiction Treatment Thailand
Our beautiful facility in the countryside of Chiang Mai, in Northern Thailand is comfortable and relaxed. Set on the banks of the peaceful Ping River, worlds away from your daily environment and the people, places and situations in it that trigger your using, The Dawn is the perfect rehab overseas to start a new life.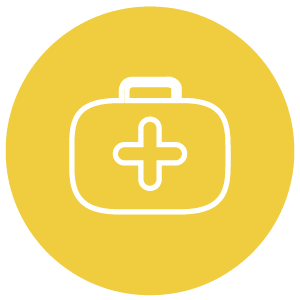 We offer medically-assisted detox in the comfort of our rehab, supervised by our 24-hour medical staff.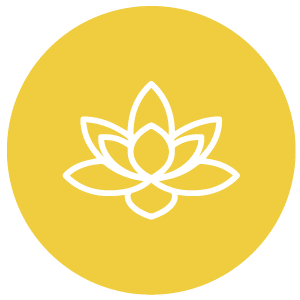 We use a mixture of Western psychotherapy and Eastern wellness practises to ensure our clients have all the tools they need to achieve lasting recovery.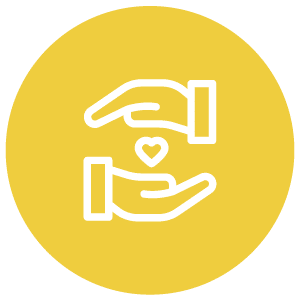 We help you identify your triggers and determine which coping mechanisms work best for you to prevent relapse.
A Day at The Dawn Marijuana Rehab Thailand
We believe in healing the whole person. You will receive intensive psychotherapy, but meditation, relaxation, and recreational activities will all play an important therapeutic role in your treatment. Here's an example of what a typical day looks like at The Dawn:
| | |
| --- | --- |
| 07:00: | Group Exercise |
| 08:00: | Breakfast |
| 09:30: | Group Process |
| 11:00: | Group Therapy |
| 12:00: | Lunch |
| 13:00: | Focus Group |
| 14:30: | Individual Counselling, Massage, Fitness Training, Mindfulness Meditation or TMS (optional) |
| 18:00: | Dinner |
| 19:00: | Group Activity, Offsite NA / AA meeting |
| 20:30: | Rest & Relaxation |
| 22:00: | Bedtime |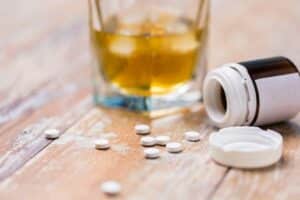 For many people struggling with depression or anxiety disorders, antidepressants are often the most effective way to provide much-needed relief....
Read More »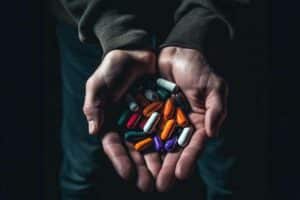 Antidepressant addiction is fairly rare, but antidepressant abuse is less so. There are so many commonly prescribed antidepressants, and antidepressant...
Read More »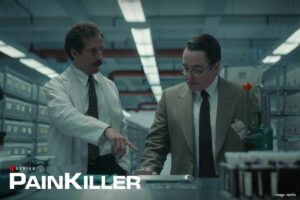 When Oxycontin burst on the scene as the newest innovation in pain management, many doctors were led to believe that...
Read More »
GET EFFECTIVE, AFFORDABLE MARIJUANA ADDICTION HELP IN THAILAND NOW