Cocaine Rehab Thailand Detox & Addiction Treatment
in a Peaceful Tropical Sanctuary
Cocaine is a notoriously addictive drug. The immediate, intense and short-lived rush of euphoria it delivers causes users to seek out its sensations over and over again. But its high addictive potential and powerful effects on your brain's limbic system quickly lead to serious psychological and physical dependence. Cocaine comedowns and withdrawals after heavy or extended periods of use are often so unpleasant that they cause people to use again, continuing the cycle of dependence and addiction. 
If you are a regular cocaine user, chances are you've seen its negative consequences starting to take a toll on your life. You may have tried to quit before, but found it all too easy to dip back into old habits again. But we here at The Dawn cocaine rehab Thailand are here to tell you that it's entirely possible to leave cocaine in the past once and for all, and that what is on the other side is a fuller life than you ever imagined.
Why The Dawn is the Best Cocaine Rehab in Thailand
When undertaking an endeavour as significant as cocaine recovery, choosing the right cocaine rehab Thailand (Link to homepage) programme makes all the difference. While some, larger rehabs can feel disorganised and unhospitable, adding to the stress of your experience, The Dawn takes a highly personalised approach that ensures you are well cared for and attended to during every step of your treatment process.
Our expert team is onsite 24/7 to answer your questions, provide support and guidance and help you process any difficult emotions that come up during your stay. Our entire staff – from our counsellors to our Thailand cocaine detox, medical and support teams – are available anytime you need them. We understand that the road to recovery comes with challenges, but here at The Dawn, the best rehab abroad, you will never have to walk it alone.
GET HELP WITH COCAINE ADDICTION IN THAILAND
Inpatient Cocaine Addiction Help Thailand: The Best Route to Long-Term Sobriety
Addiction experts agree that inpatient treatment is the most effective way to treat severe addiction. While outpatient treatment doesn't allow for significant amounts of time to be spent with others in recovery, undergoing treatment in a residential setting means you'll have the time and continuity necessary to build a solid foundation of sober support. Here, you will be an integral and accepted part of our community, working through your challenges with others in similar situations.
Our Twin Pillars Thailand Cocaine Addiction Treatment Programme
The Dawn's Thailand drug rehab center is custom-made, based on a thorough initial assessment of your background and needs. Treatment consists of cocaine detox (if necessary), addiction counselling and holistic wellness therapy.
SUPERVISED COCAINE DETOX
COCAINE ADDICTION COUNSELLING
COMPLEMENTARY WELLNESS THERAPY
SUPERVISED COCAINE DETOX
Cocaine withdrawal symptoms include intense cravings, mood swings, fatigue, disrupted sleep patterns and irregular appetite – this can happen after using for a long time, or even after one episode of heavy use. Although most cocaine withdrawals subside quickly, some, known as post-acute withdrawal syndrome (PAWS), last for weeks or even months. This is why it's important to come off of cocaine in a supervised environment. The staff at The Dawn will determine whether cocaine detox is necessary for you. If so, you'll do so in a safe, comfortable setting, complete with private resort-style accommodation and be overseen by a full staff of cocaine detox-specialised medical professionals.
COCAINE ADDICTION COUNSELLING
COMPLEMENTARY WELLNESS THERAPY
Get Cocaine Addiction Help in Thailand at The Dawn
Maintaining sobriety for the long haul is all about having practices and a social network that support it. At The Dawn, we help you plan for your life in recovery from the moment you begin treatment with us, working with you to create a relapse prevention plan that's incorporated into your treatment programme. After you finish primary treatment, you will have the option to continue living onsite and participating in our Step Down Programme. And when you return home, you will have access to our weekly online aftercare programme, free of charge, so you can continue your counselling sessions and stay connected to your new sober community.
Cocaine Rehab in Thailand: An Exquisite Setting for New Beginnings
Environment is a major factor in your addiction recovery, and seeking a positive one should be a main consideration when planning for sobriety. Removing yourself from surroundings that trigger your drug use is an important step in the recovery process – this is especially true for cocaine, as it is associated with certain lifestyles. A new environment provides a clean slate: an opportunity for you to gain perspective on your addiction, learn healthy coping techniques and start to form positive patterns that will serve your life in sobriety. At our peaceful Thailand cocaine rehab facility surrounded by the natural beauty of Chiang Mai, in Northern Thailand, you'll find that your mind is clearer, your sleep is more restful and that you are in a better place for self-discovery and improvement.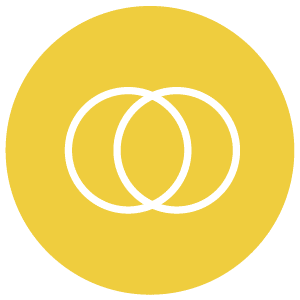 We co-ordinate treatment for people suffering with mental health conditions as well as substance abuse disorders.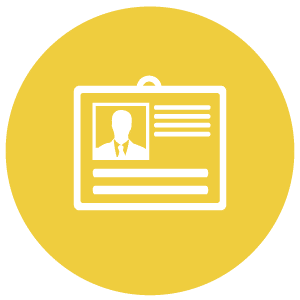 We employ a team of licensed professionals who have extensive experience in the fields of mental health and addiction.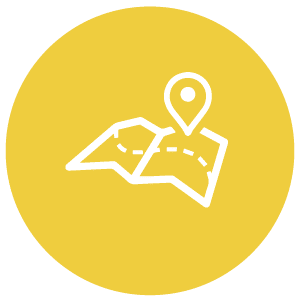 Weekly excursions, free of charge, are part of our programme so you can relax and experience the cultural beauty of nearby attractions in Chiang Mai.
A Day at The Dawn's Cocaine Addiction Treatment Facility in Thailand
We believe in healing the whole person. You will receive intensive psychotherapy, but meditation, relaxation, and recreational activities will all play an important therapeutic role in your treatment. Here's an example of what a typical day looks like at The Dawn:
| | |
| --- | --- |
| 07:00: | Group Exercise |
| 08:00: | Breakfast |
| 09:30: | Group Process |
| 11:00: | Group Therapy |
| 12:00: | Lunch |
| 13:00: | Focus Group |
| 14:30: | Individual Counselling, Massage, Fitness Training, Mindfulness Meditation or TMS (optional) |
| 18:00: | Dinner |
| 19:00: | Group Activity, Offsite NA / AA meeting |
| 20:30: | Rest & Relaxation |
| 22:00: | Bedtime |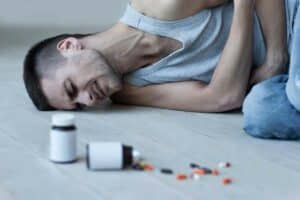 For years, opioids have been at the forefront of treating pain. However, the effectiveness of opioids over a long period...
Read More »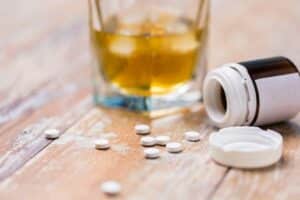 For many people struggling with depression or anxiety disorders, antidepressants are often the most effective way to provide much-needed relief....
Read More »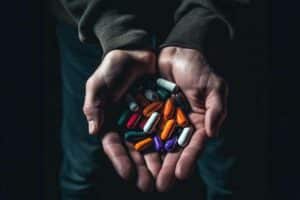 Antidepressant addiction is fairly rare, but antidepressant abuse is less so. There are so many commonly prescribed antidepressants, and antidepressant...
Read More »
LEAVE COCAINE ADDICTION BEHIND AND START TRULY LIVING