Burnout Retreat Thailand
Relax and Recharge in the Tropics
You were once on fire about your job, passionate about your career and eagerly looking forward to your goals. But now, it feels all but impossible to get up and go to work in the morning. Your energy is drained; your creativity is thwarted; you feel physically unwell. This is burnout.
Burnout can happen to anyone, but is especially common among executives, entrepreneurs and others with demanding, high-pressure jobs. It doesn't happen overnight, but rather is the accumulation of long-term stress and the product of your environment, and if it is not addressed correctly, it doesn't go away easily either. Overcoming burnout requires life changes that support a sustainable relationship with your work – and with yourself.
The Dawn's professional burnout retreat in Thailand gives you an opportunity to shift out of overwhelm, gain some perspective and put healthy habits in place, so you can return to your life feeling clear-minded, happy and productive.
Signs and Symptoms of Burnout
Burnout often takes hold before you know what hit you – but if you know what signs to watch for, you'll be able to see it coming and take the necessary steps to keep it at bay.
Anxiety– You might feel hyper-alert and jumpy, constantly worry about the future, or play out worst-case scenarios in your head.
Depression– You may feel guilty about your diminished performance at work or other areas of your life, leading to lowered self-esteem. Depression is a dangerous disorder – if you find yourself feeling hopeless or contemplating suicide, seek professional depression help right away.
Sleep disturbance– You may have a hard time falling asleep or wake up in the middle of the night. You feel restless at night and sleepy during the day. This gets progressively worse as burnout intensifies.
Fatigue –You constantly feel mentally and physically exhausted. This is exacerbated by accompanying insomnia.
Pain and illness –

Stress often manifests physically, in symptoms such as gastrointestinal issues, headaches, muscle pain and more frequent bouts of sickness due to lowered immunity.
Effects of Untreated Burnout
The prolonged stress of being in a state of burnout can lead to a number of problems, such as:
Mental and physical exhaustion
Pessimism
Loss of interest in your job
Interpersonal issues in the office
Relationship and intimacy issues
Irrational irritability
Decreased productivity
It's easy to see how the effects of burnout can get out of hand and bleed over into other areas of your life. Fortunately, however, burnout is highly treatable.
Why The Dawn is Your Best Choice for a Burnout Retreat in Thailand
At The Dawn, our team of highly qualified clinicians  adhere to the highest standards of integrity and ethics with one goal in mind – your successful recovery. We all hold Masters Degrees or higher qualifications in our respective areas of specialty, and consistently update our training in the latest therapeutic developments, so we can offer you the best Thailand burnout treatments available. When you are here, you will be in the hands of fully licensed professionals with years of experience in burnout treatment in Thailand.
GET HELP WITH CHRONIC STRESS & BURNOUT
Inpatient Burnout Treatment: The Effective Option for Making Lasting Change
When you are stuck in a rut and need to make a significant life change, it is best to do so in a new environment, away from your day-to-day routines. In a residential recovery programme, every day is fully scheduled with activities specifically designed to restore you to a state of balance. You will be surrounded by a compassionate, supportive group of therapists and peers who are here to cheer you on and help you through your challenging moments. And, you will have access to our staff 24 hours a day, so you can breathe easily knowing all of your needs will be taken care of.
How Our Executive Burnout Retreat in Thailand Works
We take an effective approach to burnout treatment in Thailand by combining evidence-based cognitive behavioural therapies with tried-and-tested ancient Eastern holistic wellness practices.
Comprehensive Cognitive Therapy
Our compassionate mental health therapists help you tackle the causes of burnout at their core via the use of cognitive behavioural therapy (CBT), dialectical behaviour therapy (DBT), neuro-linguistic programming (NLP) and other techniques. These therapeutic techniques help you to recognise and correct your negative thought patterns and change unhealthy behaviours, while teaching you new ways to cope with situations that challenge your mental wellness.
We also offer transcranial magnetic stimulation, a cutting-edge treatment that alleviates symptoms of depression, especially beneficial for those who are medication resistant. 
Burnout frequently drives people to self-medicate with substances like alcohol or anti-anxiety medications – and for such cases we provide integrative treatment for dual diagnosis, or addictions that co-occur with burnout.
Holistic Wellness Treatments
Holistic therapies are proven to bolster your recovery progress and make your treatment experience more gratifying. We aim to provide you with a positive and fulfilling retreat experience, so that your relationship with your new practices is something you will happily carry with you into your daily life when you leave. Our wellness therapies include: 
Mindfulness meditation
Yoga
Massage therapy
Fitness exercise
Art therapy
Muay Thai boxing
Professional Burnout Retreat in Thailand
Find Peace of Mind in the Land of Smiles
Known for its relaxed culture, friendly people, scenic landscapes and rich history, Northern Thailand is the ideal place to find solace from your stress and ease your way into an improved state of mind.
Our beautiful Thailand bournout treatment facility is located in the countryside just outside of Chiang Mai city, surrounded by small villages and picturesque rice fields. We are perched on the banks of the Ping River, where you can meditate or just drink in the tranquillity of our landscape during your downtime. And, you'll enjoy delicious Thai and international cuisine made with fresh, locally sourced ingredients, for a balanced diet that supports your mood.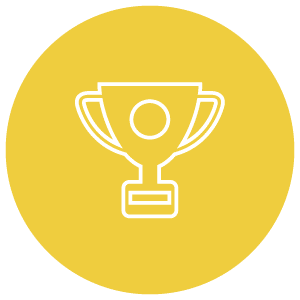 Clients tell us our intimate environment plus our genuinely caring clinical team who focus on healing at all levels is the major draw card.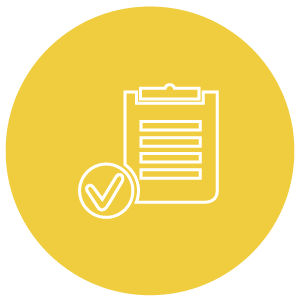 We aim to make our admissions process as simple and clear as possible. Our dedicated team is always here to help 24/7.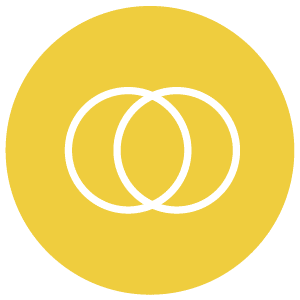 We co-ordinate treatment for people suffering with mental health conditions as well as substance abuse disorders.
We believe in healing the whole person. You will receive intensive psychotherapy, but meditation, relaxation, and recreational activities will all play an important therapeutic role in your treatment. Here's an example of what a typical day looks like at The Dawn:
| | |
| --- | --- |
| 07:00: | Group Exercise |
| 08:00: | Breakfast |
| 09:30: | Group Process |
| 11:00: | Group Therapy |
| 12:00: | Lunch |
| 13:00: | Focus Group |
| 14:30: | Individual Counselling, Massage, Fitness Training, Mindfulness Meditation or TMS (optional) |
| 18:00: | Dinner |
| 19:00: | Group Activity, Offsite NA / AA meeting |
| 20:30: | Rest & Relaxation |
| 22:00: | Bedtime |
INPATIENT BURNOUT RETREAT MAY BE JUST WHAT YOU NEED. CONTACT US BELOW.