Internet Rehab Thailand
End Screen Addiction and Start Fresh
Though it is often harder to detect than more apparent addictions like alcohol and drugs, Internet addiction is common and becoming more widespread. Currently, an estimated 420 million people – 6 percent of the world's population – suffer from Internet addiction. With the rise of social media and advances in addictive gaming technology and other platforms designed to keep people on-screen, it's no surprise that this trend is only continuing to grow.
Compulsively engaging in online behaviours is different than simply using the Internet. For some, the inability to go online causes withdrawal symptoms like irritability, mood swings –including rage, and obsessive thoughts. People might use the Internet to cope with mental health issues like anxiety and depression, forming a negative pattern that thwarts emotional development.
If the above sounds familiar to you, it may be time to ask yourself whether your Internet use is becoming a problem. If it is, The Dawn's internet rehab Thailand can help. We have extensive experience in successfully treating Internet addiction, and offer a comprehensive treatment programme designed to help you regain the ability to use the Internet in a healthy way.
Signs and Symptoms of Internet Addiction
Internet addiction disorder can be displayed in both emotional and physical symptoms, though these may differ from person to person.
Emotional symptoms of computer addiction include:
Anxiety
Agitation
Avoiding responsibilities
Dishonesty
Defensiveness
Depression
Euphoric feelings when using the Internet
Feeling guilty
Isolation
Losing sense of time
Physical repercussions of excessive computer use include:
Backaches
Carpal tunnel syndrome
Headaches
Sleep issues
Strained or blurred vision
Weight fluctuations
Consequences of Internet Addiction
Internet addiction affects multiple aspects of your life, including school and work. Relationships often suffer as your social skills and ability to connect with others in real life diminish. Short-term effects of Internet addiction include neglected responsibilities and uncompleted tasks, while long-term effects are more obvious and manifest as physical symptoms, as well as sexual and partnership issues. Internet addiction can also result in bankruptcy, especially if online activities are focused on gambling, gaming or shopping. Many people also start to isolate themselves because they feel more comfortable communicating with others via the Internet rather than in person.
Types of Internet Addiction
Excessive use of the computer, for online and offline activities, could indicate a form of obsessive-compulsive disorder (OCD).
CYBER RELATIONSHIP ADDICTION
Cyber relationship addictions occur when someone forms online relationships that aren't necessarily sexual, but can still have negative impacts on their life. Some people reach a point at which their social connections via the Internet become more important than their real-life family and friends.
Cybersex addiction involves adult websites or pornography, often including webcams and chat rooms. These behaviours become an issue when they affect a person's real romantic and sexual relationships, or when they are overly used to the point of interference with daily life.
Informational addiction occurs when someone compulsively browses the web to look up information. They eventually notice a decline in productivity at work or school and have less interaction with their family and friends.
Compulsive web surfing describes excessive amounts of time spent on Internet-based activities like shopping, gambling, auctions and trading stocks. People with this form of compulsion have a hard time resisting the urge to place a bet or buy something online and usually end up with work-related and overspending issues.
GET HELP WITH INTERNET ADDICTION IN THAILAND
Why The Dawn is Your Best Choice for Internet Rehab in Thailand
Here in our intimate recovery community, we limit our number of clients to 35 at any given time. This means we have lower turnover, so you'll experience more continuity in the relationships you form and minimal disruption to your environment. Unlike bigger rehabs, whose crowded and chaotic feel can compound social anxiety, here at The Dawn addiction rehab Thailand you'll have the opportunity to form lasting friendships with those you meet in treatment and enjoy a more relaxing rehab experience overall.
Why Inpatient Thailand Internet Rehab Centres are the Best Choice
In our Thailand internet rehab outpatient treatment facility, you are still immersed in an environment where you're likely to indulge your Internet-based compulsions, whereas in inpatient rehab you'll have little to distract you from your treatment goals. Widely considered the most effective form of treatment, residential rehab such as an international rehab abroad offers the opportunity for you to remove yourself from domestic and work-related issues and receive 24/7 support from addiction professionals who want to see you succeed.
How Our Thailand Internet Addiction Treatment Works
Internet addiction is different from many other forms of addiction because Internet use is often necessary in our daily life. In this case, the goal of treatment isn't to completely abstain from it, but to learn to use it appropriately so it doesn't interfere with your life. To achieve this, we use a combination of addiction counselling and holistic treatments to tackle your addiction from all angles.
Behavioural Therapy for Internet Addiction
We use a combination of cognitive behavioural therapy (CBT), mindfulness-based cognitive behavioural therapy (MCBT) and 12-Step framework to give you the tools and skills you need to overcome your compulsions. Your treatment plan will include:
Individual therapy
Group therapy
Family therapy
A relapse prevention plan
Aftercare support
Supporting Holistic Wellness Therapy
Your treatment plan will also include an array of alternative therapies to support your work in counselling. These include:
Mindfulness meditation
Spa and massage therapy
Fitness exercise
Yoga
Pilates
Art therapy
Muay Thai
Internet Addiction Treatment in Thailand: Reset to the Rhythms of Nature
At The Dawn's peaceful sanctuary in the countryside of Northern Thailand, you'll be surrounded by the sights, sounds and smells of nature – everything your body has been craving while it's been overdosing on screen time. When you can watch the sunset over the Ping River, smell fragrant frangipanis blooming in our garden, indulge in a tension-relieving Thai massage and feel the warmth of the sun on your skin every day, you'll find it easy to relax into a more grounded state of mind that helps you see and change the patterns of your compulsive behaviour.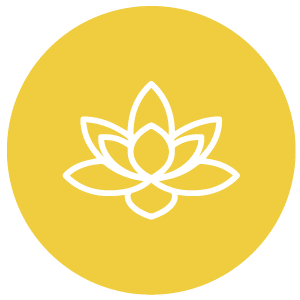 Our all-inclusive programme costs less than half the price of similar premium addiction programmes in the West.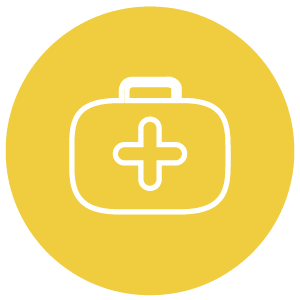 We provide a mixture of Eastern and Western methods to ensure our clients get all the tools they need to lead a contented life.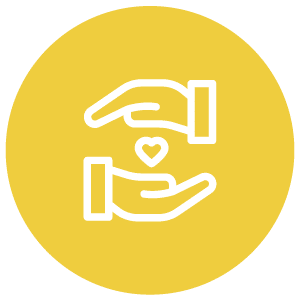 We help you identify your triggers and determine which coping mechanisms work best for you to prevent relapse.
A Day at The Dawn Internet Addiction Treatment Center
We believe in healing the whole person. You will receive intensive psychotherapy, but meditation, relaxation, and recreational activities will all play an important therapeutic role in your treatment. Here's an example of what a typical day looks like at The Dawn internet rehab Thailand:
| | |
| --- | --- |
| 07:00: | Group Exercise |
| 08:00: | Breakfast |
| 09:30: | Group Process |
| 11:00: | Group Therapy |
| 12:00: | Lunch |
| 13:00: | Focus Group |
| 14:30: | Individual Counselling, Massage, Fitness Training, Mindfulness Meditation or TMS (optional) |
| 18:00: | Dinner |
| 19:00: | Group Activity, Offsite NA / AA meeting |
| 20:30: | Rest & Relaxation |
| 22:00: | Bedtime |
GET HELP FOR YOUR INTERNET ADDICTION. CONTACT US BELOW TO GET STARTED.​