A Better Life Starts Here
Advanced Therapeutic Techniques
Effective Treatment Programmes
Asia's Friendliest Team of Mental Health Experts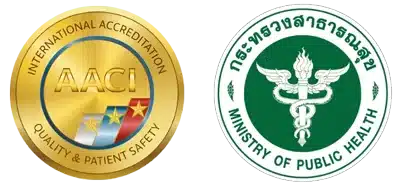 The Dawn Wellness Centre and Rehab Thailand
ASIA'S ONLY INTERNATIONALLY ACCREDITED TREATMENT CENTRE WITH SEPARATE PROGRAMMES FOR MENTAL HEALTH AND ADDICTION REHAB
The Dawn is the only international rehab centre in Asia to receive international accreditation from the American Accreditation Commission International (AACI), under their Psychiatric and Behavioural Health Services category. We are also the only residential treatment centre in Asia to offer distinct treatment programmes for addiction and mental health disorders.
The Dawn has helped hundreds of individuals seeking to turn their lives around and start afresh at our alcohol rehab Thailand or drug rehab in Thailand. We have also assisted those struggling with  trauma, depression, anxiety, and dual-diagnosis to truly heal and recover at our peaceful riverfront sanctuary in the city of Chiang Mai, in northern Thailand. Here, far from your daily triggers, you will be poised to reap the restorative benefits of ground-breaking Western therapeutic techniques as well as traditional Asian wellness practices. Our holistic treatment approach takes your whole picture into account – your presenting issue, underlying issues, past experiences, relationships, environment and family dynamics – and addresses problems at their source. Even if you have been resistant to treatment in the past, we believe that with enough personal attention you can experience a deep transformation beyond what you ever thought was possible.
Asia's Boutique Rehab Where Big Changes Happen
Here at The Dawn alcohol and drug rehab Thailand, we take the time to get to know you. We don't just look at the issue that brought you here, but your life as a whole, and all of the experiences that got you to where you are now. Unlike bigger rehabs where high turnover and an overwhelming number of clients can add to your stress, we keep things small and low-key. That means you will easily make friends with others in your programme, and you'll have an all-access pass to our team for support whenever you need it. And while we may be known to the general public overseas as one of the best rehabs abroad, we are equally respected in the international professional mental health community for our highly-effective mental health programme.
We are different from most Thailand drug rehab centers in that we specialise in treating unresolved trauma, a hidden cause of most addictions.  You will receive a thorough assessment and custom-designed treatment plan, which will be adjusted over the course of your stay to ensure it meets your  ever-evolving needs. Our multidisciplinary team of Western-educated therapists are up-to-the-minute trained in the latest treatment techniques. They are supported by a 24-hour onsite professional nursing team who have vast experience in handling detox as well as supporting patients with psychological issues, making us the best drug rehab in Thailand.
All Thailand rehab centers claim to treat mental health issues such as anxiety and depression, however at most of these Thailand rehabs your mental health disorder will only get addressed for an hour or two a week during your weekly or biweekly individual counselling sessions – instead of being the main focus of your treatment. This is because the drug and alcohol rehabs in Thailand are mainly addiction-focused centres offering just an addiction programme – and are therefore only capable of treating a mental health problem as a co-occurring disorder, a common manifestation in addiction sufferers. 
At the Dawn, however, we offer a dedicated mental health programme that is separate from our addiction  treatment Thailand programme, for those struggling with mental health issues not related to addiction. However, it is common for individuals struggling with their mental wellness to turn to substances to cope. In such cases we can move clients seamlessly between the two programmes – as and when they are clinically ready. We also offer TMS therapy for people resistant to antidepressant medication – an FDA approved technology not available at any other residential treatment facility in Asia.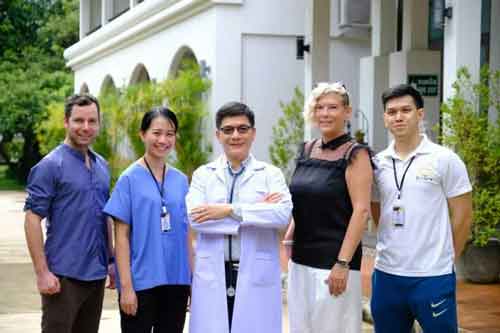 TEAM OF EXPERT CLINICIANS
Our highly-experienced team, who all hold, at least, a Masters Degree in their field; are truly dedicated to their vocation and will always go the extra mile to ensure you get the most out of your treatment. Our clients and staff are one big family, and as soon as you arrive you will be welcomed into it. You won't feel like a number here – everyone you come into contact with each day will know you by name. At The Dawn addiction rehab Thailand we treat you as a person, not a problem.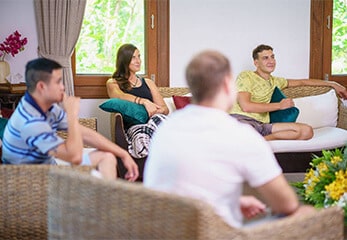 PROGRESSIVE TREATMENT METHODS
The Dawn rehab in Thailand combines evidence-based techniques like CBT, DBT and the 12 Steps with modern treatment methods like TMS for an all-encompassing approach to your recovery. Your psychotherapy will be enhanced by ancient yet scientifically-proven holistic practices like mindfulness meditation, yoga and massage to accelerate your progress. By learning new practices, you will gain the tools you need to deal with life's temptations and challenges – ensuring long term recovery.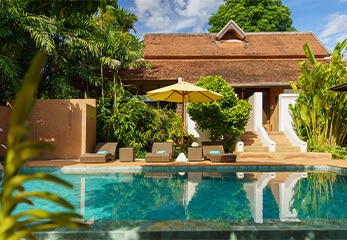 RESORT-STYLE THAILAND REHAB
Our tranquil grounds are set on the banks of the Ping River, on the outskirts of Chiang Mai, surrounded by picturesque rice fields and traditional Thai villages. You'll feel relaxed in your comfortable private bedroom, where you can wake up to sunny skies, fresh air and stunning natural scenery. And you will have access to our full range of services and amenities such as swimming pool, massage studio and fitness centre.
The only Thailand Rehab Center offering an Addiction Relapse Warranty
We are confident that our high quality of treatment and your personal growth combined with the coping skills you will accumulate while in treatment will prepare you for a life of sobriety. As the top drug and alcohol rehab Thailand, The Dawn offers a rare Addiction Relapse Warranty  policy, which ensures that anyone who completes 12 weeks of treatment for drug or alcohol addiction can come back for an additional 28 days of residential treatment, at no additional cost, if they relapse within one year.
Why The Dawn is Your Best Choice for a Thailand Rehab Centre
of our clients would recommend The Dawn to their family and friends.
of our clients rate the Quality of Treatment as Excellent
CONTACT US TODAY & LET US HELP YOU START YOUR NEW JOURNEY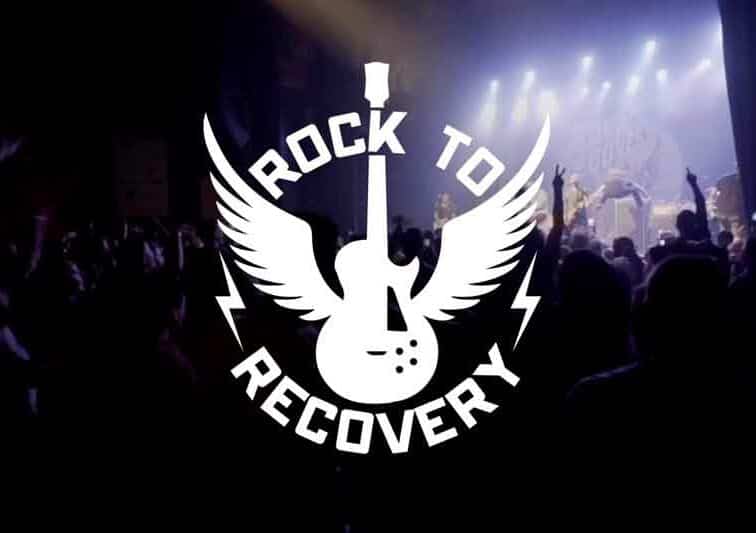 The Dawn's weekly music therapy sessions are facilitated by internationally-renowned musicians from Rock to Recovery — an organization founded by Wes Geer, recovering addict and guitarist of  the world-famous rock band Korn. You don't have to be able to sing to benefit…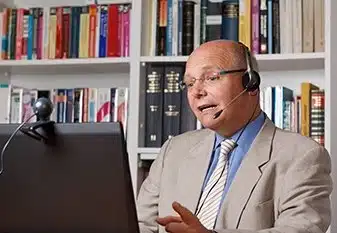 The Dawn offers structured aftercare support in the form of weekly online group counselling sessions to help you prevent a relapse and work through any issues that may arise post treatment.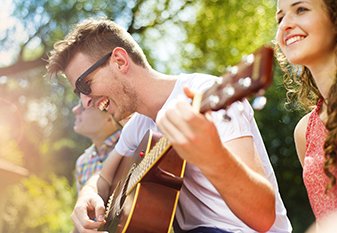 Here are some testimonials from our former clients and their family members, highlighting their personal experiences at The Dawn Rehab Chiang Mai and how their lives have changed forever.
TAKE A TOUR OF OUR THAILAND REHAB FACILITIES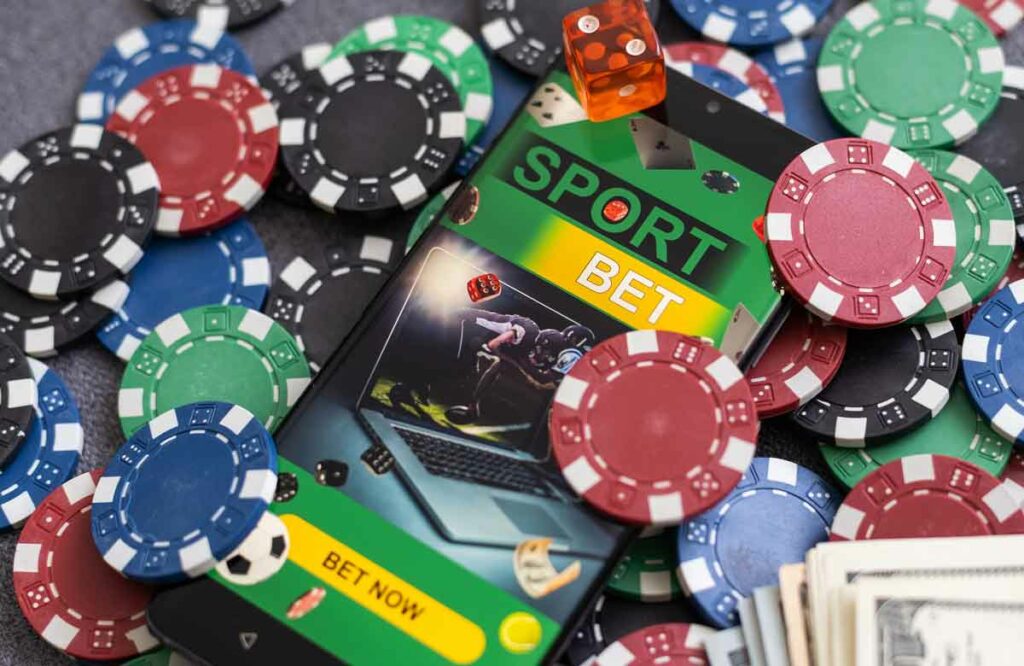 The High Stakes of Gambling: Understanding the UK's Gambling Addiction Problem
Gambling has always been an important part of British social culture. But it wasn't until 2005 that the gambling boom truly began. This was when Tony Blair's Labour government passed...
The Dawn Rehab Thailand is not only beautiful, but incredibly effective. They changed my life.
WANT TO LEARN MORE ABOUT REHAB THAILAND? CONTACT US TODAY.