Highly Effective Personality Disorder Treatment Thailand Behavioural Modification for Borderline Personality Disorder and More
Understanding a personality disorder begins with how a 'personality' is shaped and defined.  Personality is the specific pattern of how you behave, as well as your moods, and style of social interactions. Though you might feel as though personality is your own creation, personality is heavily influenced both by genetics and the environment that you have grown up in. You may be diagnosed as having a personality disorder if these specific patterns of behaviour, moods, or interactions are causing severe disturbances in your everyday life. 
Though genetics play a major role in personality disorders, family circumstances and trauma can also contribute. A history of childhood abuse or neglect is a common factor, often additionally resulting in complex post-traumatic stress disorder. Left unaddressed, a personality disorder can have major impacts on a person's life, as well as on their loved ones, making interpersonal relationships extremely difficult and threatening the social connections necessary for success in daily life.
Most people do not realise that a personality disorder is behind their feelings of fear or social isolation. Often it is family or a friend who will intervene and encourage treatment. Treatment has been shown to help improve the lives of those struggling with a personality disorder. The Dawn uses effective, modern therapies to help identify the root of buried emotional trauma and modify behaviour.
Types of Personality Disorders
'Suspicious' Personality Disorders
Paranoid Personality Disorder
People living with paranoid personality disorder will feel a marked sense of distrust and suspicion regarding anyone in their lives, including those they are close to. They will see threats, danger, and betrayal where others don't.
Schizoid Personality Disorder
Those struggling with schizoid personality disorder will be withdrawn, disinterested in forming close relationships, and be emotionally cold towards others. They will be perceived as aloof and isolated.
Schizotypal Personality Disorder
Schizotypal personality disorder will cause a person to feel anxious, paranoid and tense, and have a hard time relating to others and forming close relationships. People often find them to be odd or to behave eccentrically.
Antisocial Personality Disorder
People living with antisocial personality disorder will often find themselves in trouble – with other people or with the law. They have very little impulse control, and are prone to boredom, aggression and even violence.
Signs and Symptoms of 'Suspicious' Personality Disorders
Constant mistrust and concern about hidden motives
Hypervigilance
Avoidance of close social contact or relationships
Reactions that may be considered inappropriate
Persistent anxiety
Odd beliefs, thoughts and behaviours
Unusual perceptual experiences
Irresponsible or delinquent behaviour
Violence
'Emotional and Impulsive' Personality Disorders
Borderline Personality Disorder
People with borderline personality disorder can experience rapid mood swings, impulsiveness, and feelings of self-harm. Turbulent or toxic relationships are common for those living with this disorder.
Histrionic Personality Disorder
Dramatic, overemotional, and constantly striving to be at the centre of attention, those struggling with histrionic personality disorder often feel deep discomfort if they're not a source of entertainment, and generally have a strong dependency on others.
Narcissistic Personality Disorder
Narcissistic personality disorder can manifest in selfishness and taking advantage of others due to a strong sense of entitlement and superiority. People with this disorder are heavily reliant on external praise and recognition, though resent the success of others.
Signs and Symptoms of 'Emotional and Impulsive' Personality Disorders
Mood swings
Impulsive or risky behaviours
Periods of intense anxiety, anger or boredom
Excessively dramatic or emotional
Extreme selfishness and disregard for others' feelings
Overly provocative or flirtatious
Easily hurt or offended
Strong sense of entitlement
'Anxious' Personality Disorders
Avoidant Personality Disorder
For those living with avoidant personality disorder, life is often filled with the expectation of ridicule, shame or disapproval of others, and self-imposed isolation as a way to cope. Sufferers are extremely sensitive, feel inferior to others, and are often very lonely.
Dependent Personality Disorder
Those struggling with this type of disorder will find it nearly impossible to take responsibility for their lives or prioritise their needs, and experience an intense fear of separation. They lack the self-confidence needed to assert their rights and make their own decisions.
Obsessive Compulsive Personality Disorder
People living with this disorder struggle to express emotions with warmth or tenderness, often striving for rigid perfectionism and setting unreasonably high standards for themselves and others.
Signs and Symptoms of 'Anxious' Personality Disorders
Low self-esteem and feelings of inadequacy
Extremely shy or withdrawn or clingy and needy
Unable to make decisions or advocate for oneself or unable to relinquish control
Rigid and inflexible in most situations
GET EXPERT PERSONALITY DISORDER TREATMENT THAILAND
Why Clients Choose The Dawn for Thailand Personality Disorder Treatment
Our boutique facility offers accommodation for no more than 35 residents, ensuring an environment in which each client receives personal attention to their unique needs. The Dawn offers Asia's only dedicated mental health programme; and is also the only centre in Asia to offer Transcranial Magnetic Stimulation (TMS) therapy – a highly beneficial for borderline personality disorder treatment in Thailand for those who suffer from anxiety and depression. Our compassionate mental health team is also skilled in dual diagnoses, ensuring you will get all the care you need right here at our facility.
Why Our Residential Thailand BPD Treatment is So Effective for Personality Disorders
Residential treatment offers 24-hour community and medical support as you explore and overcome your challenges. At The Dawn, we have a medical team available around the clock to monitor, taper, or prescribe any medication as needed. We believe in a holistic approach to treatment, and are able to offer a range of therapies and wellness activities all under one roof.
How Our Personality Disorder Treatment Works
The Dawn utilises a unique Twin Pillars approach to borderline pesonality disorder treatment, offering modern, effective Western psychotherapies alongside proven Eastern wellness practices such as yoga, meditation, and massage. While the first pillar helps to rehabilitate the mind through self-awareness and personal insight, the second pillar nourishes the connection between mind, body, and soul.
Comprehensive Psychotherapy
We offer a wide range of psychotherapeutic options, such as cognitive behavioural therapy (CBT), dialectical behavioural therapy (DBT) and cognitive analytic therapy (CAT) in both group and one-to-one sessions.
Our specialised Trauma Programme is another area in which clients can work through ingrained trauma or recent distress, beginning the healing process under the guidance of a compassionate professional and identifying effective coping mechanisms for long-term recovery.
Proven Eastern Wellness Practices
Our clients benefit from a variety of traditional Eastern wellness activities. These activities not only augment the psychotherapy programme in process but they are practices you can use to achieve balance of mind and body throughout your life. They are:
Yoga
Mindfulness meditation,
Thai massage therapy
Tension release exercises (TRE)
Fitness
Art therapy
Escape Your Triggers and Recover in Tranquil Northern Thailand
Just an hour's flight away from the capital city of Bangkok, The Dawn is located just outside the beautiful city of Chiang Mai. The Dawn's riverfront compound is a lush oasis of peace far away from the stressors of home where you can fully concentrate on your recovery.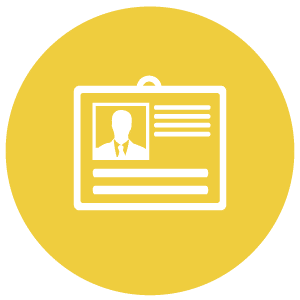 Our multi-disciplinary team of Western-trained clinicians all hold advanced degrees and have years of experience in psychology, psychotherapy, and addiction counselling.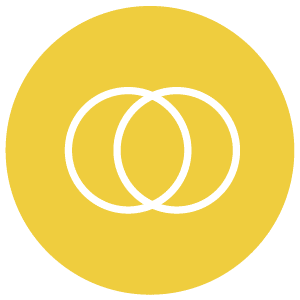 We co-ordinate treatment for people suffering with mental health conditions as well as substance abuse disorders.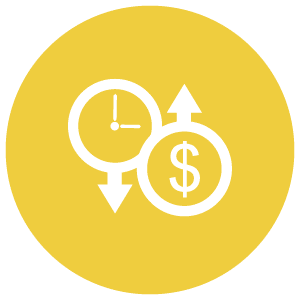 Our all-inclusive programmes cost less than half the price of similar premium-standard treatment centres in the West.
A Day at The Dawn BPD treatment Thailand facility
We believe in healing the whole person. You will receive intensive psychotherapy, but meditation, relaxation, and recreational activities will all play an important therapeutic role in your Thailand BPD treatment. Here's an example of what a typical day looks like at The Dawn:
| | |
| --- | --- |
| 07:00: | Group Exercise |
| 08:00: | Breakfast |
| 09:30: | Group Process |
| 11:00: | Group Therapy |
| 12:00: | Lunch |
| 13:00: | Focus Group |
| 14:30: | Individual Counselling, Massage, Fitness Training, Mindfulness Meditation or TMS (optional) |
| 18:00: | Dinner |
| 19:00: | Group Activity, Offsite NA / AA meeting |
| 20:30: | Rest & Relaxation |
| 22:00: | Bedtime |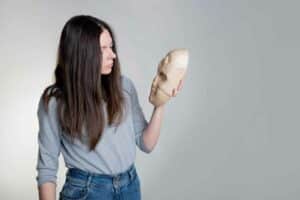 We all want to fit in and be accepted, but at what cost? Personality masks can help us blend in...
Read More »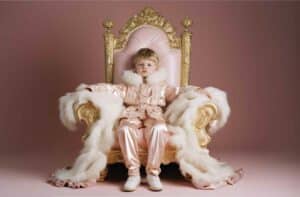 Countless people worldwide struggle with various self-inflicted challenges, with alcohol addiction and drug addiction being the most well-known. As inherently...
Read More »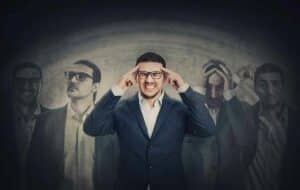 Our idiosyncrasies and quirks are a normal part of what shape our overall personalities, but when do those unique aspects...
Read More »
FIND OUT HOW WE CAN HELP YOU AND GET STARTED ON THE PATH TO A BETTER LIFE.