Thailand DBT Residential Treatment
for Borderline Personality Disorde
Originally developed in the 1980s, dialectical behaviour therapy (DBT) empowers individuals to deal with borderline personality disorder more effectively than any other known treatment. By using a supportive, cognitive based approach to wellness, an effective DBT residential treatment can significantly ease the mental burden caused by stress and anxiety.
Mindfulness, acceptance, distress tolerance and emotion regulation are the main areas of focus for DBT psychotherapy. The relevant skills are delivered through individual and group therapy, with a positive and encouraging approach taken by the therapist. The patterns of acceptance and validation demonstrated within these therapy and counselling sessions become the basis for the patient's own development toward peace and inner well-being.
Although DBT was first developed for use with individuals affected by borderline personality disorder, it has proven to be effective for other conditions as well, including for people with drug and alcohol addictions, various mood disorders, along with those suffering from depression or PTSD. DBT's focus on finding emotional stability and balance means that it can also be beneficial in other contexts, such as in helping people improve their relationship or parenting skills.
DBT is a form of cognitive behavioural therapy (CBT), as each approach centres around the importance of using social interaction to identify negative thinking patterns, and then relying on refined coping strategies to address them and improve outcomes. DBT, however, adds elements of mindfulness, acceptance, and tolerance of the causes of distress.
How Does our Thailand DBT Work?
Weekly individual and group therapy sessions are at the core of effective DBT psychotherapy. Therapy sessions prioritise treatment according to the seriousness of each behaviour, with self-harm and other related phenomena being the most urgent. Other behaviours causing stress and suffering in the life of the client are then addressed, with an additional focus on wellness and healthy living included to accompany the main treatment.
DBT residential treatment at The Dawn focuses on personal acceptance, combined with the knowledge and belief that life can be changed for the better. The client learns to move past emotional triggers as they navigate the path toward positive inner change. Meditation and other soothing activities can help in this endeavour, as can activities to distract the heart and mind away from the most forceful emotions when they arise.
Emotional regulation skills are taught and practiced in detail, to reduce vulnerability and put the client back in control of how they experience the world. Additional counselling sessions reinforce these skills and improve their application, while providing a network of social support to clients as they move forward.
Our DBT treatment in Thailand process
Our Thailand DBT therapy sessions begin by establishing a framework of acceptance and change. By learning to avoid the instinct toward judgment, the client can begin to see their life situations more clearly, and without the distress caused by personal anxiety. The client and therapist then explore avenues toward improvement, with the aim of reducing stress levels and keeping emotions within healthy limits.
The therapist and client then review the stages of change, from pre-contemplation to contemplation, preparation, action, and finally the importance of maintenance, which ensures that the necessary change takes hold and remains in place over time.
Surrounding this change process is an ongoing series of group therapy sessions, so that the client can receive peer support and advice to accompany the guidance from their personal therapist. Distraction techniques can help clients detach from particularly powerful emotional states, allowing them to consider the sources of their stress from a greater distance while maintaining the levers of personal control.
Additional habits of meditation and relaxation are also cultivated, to provide necessary relief as well as a positive set of habits for cultivating personal well-being. With these positive tools, habits, and resources providing social support, clients are given an excellent opportunity to improve their life experience for a long time to come.
LEARN MORE ABOUT OUR DBT RESIDENTIAL TREATMENT
DBT psychotherapy can be successfully applied to a wide variety of conditions. Typical benefits from the treatment include the following:
Renewed self-acceptance
Ability to observe events, detach emotionally from them, and participate positively in them
Improved emotional balance and tolerance of distress
Ability to prevent or manage feelings of anger, frustration, depression, and anxiety
Effective tactics for resolving internal or interpersonal conflict
Increases in self-confidence and the ability to act assertively
These personal improvements can ease the symptoms of borderline personality disorder, creating a foundation for more balanced living. They can also be applied more generally to life, resulting in improved outcomes for personal and interpersonal behaviour.
Randomised clinical trials have shown significant improvement for borderline personality disorder patients, even when compared to other forms of treatment. Reduced suicidal tendencies, psychiatry-related hospitalisations, and treatment drop-out rates, are among the many advantages presented by DBT psychotherapy.
Moreover, DBT has been instrumental in reducing rates of depression. Studies examining remission rates during the post-treatment phase consistently measure improved outcomes for patients undergoing DBT. Sustained improvement is also a characteristic of DBT psychotherapy, as determined through comparative analyses incorporating data from 6-month follow-up visits.
Studies also indicate that those with substance abuse disorders have also seen a marked improvement in their condition as a result of their participation in DBT treatment.
DBT Thailand Psychotherapy at The Dawn Rehab Thailand
With our team of highly experienced therapists and support staff, The Dawn offers a relaxing, stress-free environment to help clients concentrate on the path to emotional stability. Our comfortable private accommodation of Chiang Mai Thailand Rehab Center gives clients a sense of peace and focus, allowing them the space to learn new stress management techniques and put them into practice effectively.
For assistance with behavioural personality disorder, depression, substance abuse or PTSD, contact The Dawn today to ask how our residential treatment programmes can help you or a loved one.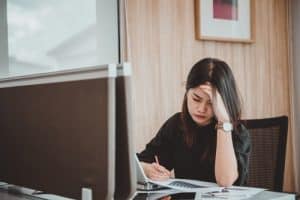 Depression is a widespread mental health issue. It is sometimes called the common cold of mental health. The World Health...
Read More »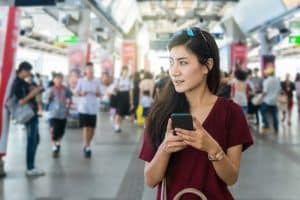 Cognitive behavioural therapy, or CBT, is a method of psychotherapy that decades of research has shown to be effective in...
Read More »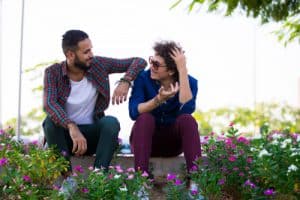 Exposure therapy is a technique commonly used to treat phobias, anxiety disorders, post-traumatic stress disorder, or PTSD, and is sometimes...
Read More »
FIND OUT HOW WE CAN HELP YOU NOW