Cutting-Edge Magnetic Therapy For Mental Health Conditions
Transcranial magnetic stimulation (TMS) is a cutting-edge technology most commonly used for the treatment of major depression. Approved by the American Food and Drug Administration and the American Psychiatric Association, TMS is a non-invasive treatment that uses magnetic waves to gently stimulate nerve cells in the brain. It is particularly effective in remedying treatment-resistant depression in people who have failed to respond to medication or other treatments. TMS therapy is also evidenced to treat anxiety, PTSD, addiction and a range of other brain-based conditions.
How does a TMS treatment in Thailand work?
During a TMS session, you are awake and alert and can listen to music or relax. A TMS-trained nurse will place an electromagnetic coil against your head which will painlessly deliver brief magnetic pulses – the same as those used in MRI (Magnetic Resonance Imaging) machines – to the region of the brain involved in mood control and depression.
Each patient will have their own unique response to TMS therapy, on average however, it takes 20 to 30 sessions for a person's depression levels to drop, even though they may experience an improvement in mood much earlier on.
One of the advantages of TMS is that it does not have the unpleasant side effects such as weight gain, nausea, sexual problems and insomnia associated with many depression medications.
Some of the key benefits from our Thailand TMS Therapy includes:
Improvement in symptoms of depression, anxiety, and PTSD
No drug-related side effects
After a successful treatment series, results can be maintained long-term through standard care for the particular psychiatric disorder ― such as psychotherapy and medication
Evidenced reduction in cravings for people suffering with substance addictions
LEARN MORE ABOUT OUR TMS THERAPY THAILAND
Many people who have used TMS treatment have experienced a dramatic improvement in their symptoms in four to six weeks of treatment sessions, while others have had symptoms disappear altogether. TMS is approved by the Food and Drug Administration (FDA) as well as recommended by the American Psychiatric Association (APA). A statistical example of the success rate of TMS therapy is found in the data of a study involving 301 people with depression. Over a period of six weeks, around half of the people had daily TMS treatment. 27 weeks following the study, 75% of the individuals who received treatment reported that they were free of depression symptoms. The study results support TMS as a worthwhile treatment option for people with major depressive disorder who have not had a positive response to antidepressant medications. TMS trial results throughout the past decade have repeatedly highlighted its effectiveness in safely treating major depression, with statistically significant improvements in symptoms and without the use of anaesthesia.
Is TMS covered by insurance?
Most major insurance companies now cover TMS therapy while other insurance providers have covered TMS treatment on a case-by-case basis. In fact, around 57 million people in the U.S. alone have access to an insurance policy that covers TMS therapy. At The Dawn, we accept insurance for inpatient treatment. Contact us to find out if your insurance provider covers treatment at The Dawn. We are happy to work with your insurance company to determine your coverage.
What is the cost of TMS treatment in Thailand?
The cost of TMS therapy varies by provider, but this form of treatment in the West typically ranges from USD 400-500 per session, with a total cost of around USD 15,000. At The Dawn we charge only USD 1,500 for a 10 session series.
The Dawn is the only residential treatment centre in Asia or Australia to offer onsite TMS treatment. TMS therapy is a central element of both our Depression and Anxiety treatment programmes. The treatment is also offered as an optional element for other residential treatment programmes.
Our licensed team of professionals are experienced in handling a wide range of mental health issues, along with alcohol, drug and behavioural addictions. The Dawn drug detox Thailand offers private accommodation in a beautiful riverside-setting, giving our clients the ideal environment to recuperate and recover with the help of our excellent clinical care and a range of holistic therapies and fitness options.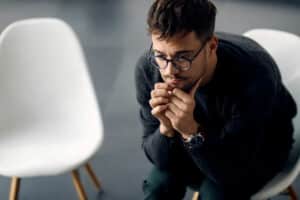 You know what you need to do about your addiction, but you also realize that you are scared to go...
Read More »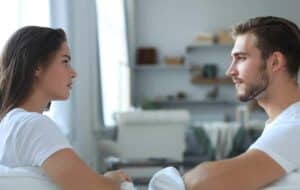 You and your partner do everything together, so why not take the recovery journey as a couple? Understanding the reasons...
Read More »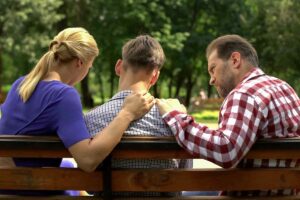 You are coming to terms with the fact that your substance use isn't casual, and you need help overcoming your...
Read More »
FIND OUT HOW WE CAN HELP YOU NOW.