Ice Rehab Thailand Effective Proven Meth Addiction Treatment in Soothing Setting
It's no wonder why ice or meth is so extremely addictive – its effects on your mind and body are overwhelmingly powerful. When you take a hit of ice, it causes your dopamine to surge to 10 times its normal level, creating a rush of adrenaline and pleasurable sensations in your brain. But the intensity of its high is followed by an equally intense comedown marked by extreme anxiety, depression and exhaustion, amongst a host of other physical and mental complications. Meth binges can go on for days at a time – all of which is a harrowing roller coaster ride for your mind, body and soul.
This cycle may feel impossible to escape, but it is not. Countless people have recovered through meth addiction treatment Thailand, and with commitment and support, you can too. The experienced addiction therapists at The Dawn's meth rehab Thailand understands ice addiction well – and they are here to help you escape its grasp.
Signs and Symptoms of Ice Addiction
Dilated pupils
Elevated body temperature
Increased breathing rate and blood pressure
Increased physical activity
Appetite loss
Depression
Irritability or paranoia
Sleeplessness
Mood swings
Heavy sweating
Unpredictable and/or violent behaviour
Seizures
Vomiting, nausea or diarrhoea
Uncontrollable jaw clenching
Tremors
Anxiety
Fatigue
Respiratory abnormalities
Long-Term Effects of Meth Abuse
Meth or Ice is considered one of the world's most dangerous drugs. It is both physically and mentally destructive, which is why many meth addicts look completely different before and after long-term meth use. Effects of meth or ice abuse include:
Brain damage
Paranoia
Malnutrition
Facial disfiguration
Dramatic weight loss
Cardiac arrhythmia
Coma
Stroke
Why The Dawn is Your Best Choice for Ice Addiction Treatment Thailand
At The Dawn chiang mai thailand rehab center, we genuinely care about every single person who walks through our doors. Unlike many other larger rehabs, you won't feel like a number here – everyone you come into contact with each day will know you by name. Your counsellors will sincerely listen to you and take all aspects of your self – your background, life story, past trauma and present circumstances – into account when designing a custom treatment plan just for you.
GET HELP WITH ICE ADDICTION
Inpatient Ice Drug Rehab Thailand: The Most Effective Approach
Inpatient, or residential, addiction treatment is widely considered the most effective approach to thorough drug recovery. Outpatient treatment offers limited support and leaves you exposed to the stresses and distractions of your domestic and work life. But in inpatient treatment, those issues are kept at a distance, creating the time and space you need to focus completely on your recovery. When you live onsite during rehab overseas, you have 24-hour support from trained addiction professionals, so you are never alone in working through your challenges.
How Crystal Meth Addiction Treatment is Treated at The Dawn's Meth Rehab
When you arrive at The Dawn's Ice Rehab Thailand, you will receive a comprehensive psychological assessment to determine your needs. Your therapist will then create a treatment plan for you, which they will oversee over the course of your stay to make sure it stays optimally effective. Our ice drug rehab in Thailand's addiction treatment programme consists of two main stages: first, ice detox, which is followed by ice addiction counselling and holistic wellness therapy.
METHAMPHETAMINE DETOX
METH ADDICTION THERAPY
HOLISTIC WELLNESS SUPPORT
METHAMPHETAMINE DETOX
Long-term use of addictive substances can lead to physical dependence, which occurs when your central nervous system adapts to a certain type of drug. Prior to treatment, you will undergo a medical assessment to determine whether or not you require detox. If you do, you will detox onsite at our rehab, under the care of our fully licensed nursing team who have extensive experience with medical detoxes. You'll stay in comfortable and relaxing accommodation, putting your mind and body at ease while you prepare yourself for therapy.
METH ADDICTION THERAPY
HOLISTIC WELLNESS SUPPORT
Relapse Prevention and Aftercare
We know that addiction treatment is just the beginning. That's why we offer a variety of options for continuing care, to ensure that your lifelong recovery is supported and you remain connected to our community. We offer an onsite Step Down Programme to help you transition more easily back into your day-to-day life, as well as complementary online aftercare so you can continue the important work you started in counselling.
Ice Addiction Recovery Rehab in Thailand: A Positive Change of Scenery
When making major life changes like getting clean from ice, environment is a major factor, so it is important to choose yours wisely. The Dawn's facilities are located in the peaceful countryside of Northern Thailand, surrounded by small Thai villages and stunning natural beauty – a world away from all your triggers. Here, you will receive the therapeutic benefits of Thailand's harmonious culture and calming environs, which will not only support your progress in treatment, but make your experience all the more relaxing and enjoyable.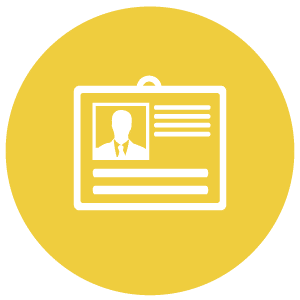 We employ a team of licensed professionals who have extensive experience in the fields of mental health and addiction.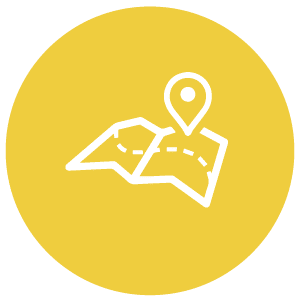 Weekly excursions are part of our programme so you can relax and enjoy the culture and beauty of nearby attractions in Chiang Mai.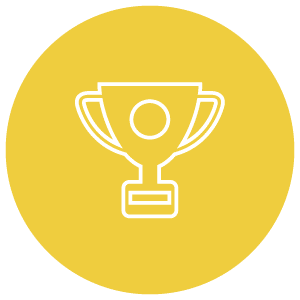 Clients tell us our cosy environment plus our genuinely caring clinical team who focus on healing at all levels is the major draw card.
A Day at The Dawn's Meth Rehab Thailand Facility
We believe in healing the whole person. You will receive intensive psychotherapy, but meditation, relaxation, and recreational activities will all play an important therapeutic role in your treatment. Here's an example of what a typical day looks like at The Dawn:
| | |
| --- | --- |
| 07:00: | Group Exercise |
| 08:00: | Breakfast |
| 09:30: | Group Process |
| 11:00: | Group Therapy |
| 12:00: | Lunch |
| 13:00: | Focus Group |
| 14:30: | Individual Counselling, Massage, Fitness Training, Mindfulness Meditation or TMS (optional) |
| 18:00: | Dinner |
| 19:00: | Group Activity, Offsite NA / AA meeting |
| 20:30: | Rest & Relaxation |
| 22:00: | Bedtime |
A BETTER LIFE STARTS NOW. CONTACT US TO FIND OUT HOW WE CAN HELP.