Inpatient Lyrica Addiction Treatment Thailand
at The Top Lyrica Rehab in Thailand
An addiction to Lyrica most likely arises without you even realising it has become a crutch and something you depend upon on a daily basis. This anticonvulsant medication initially used to treat epilepsy and seizures can also be prescribed for the treatment of pain from fibromyalgia or peripheral neuropathy. Lyrica is also administered for conditions like anxiety.
Known as 'The New Valium', it was designed to conquer certain types of pain but also creates a sense of relaxation, which for some, is an all-consuming and very powerful feeling to resist.
If you have found that you are increasing your daily dose or indeed taking Lyrica far beyond its recommended prescription period for your particular diagnosis, abuse of this medication is a certain factor.
The Dawn prescription drug addiction treatment Thailand with the expertise to treat all types of addiction, using both psychotherapy and holistic therapeutic treatments.
Signs and Symptoms of Lyrica Abuse
Whilst you may not feel that Lyrica has become an issue in your life, think about the following physical and mental side-effects that you may already be experiencing:
PHYSICAL SIDE-EFFECTS OF LYRICA ABUSE
A lack of coordination in muscle movements
Dizziness and drowsiness
Visual impairment
MENTAL SIDE-EFFECTS OF LYRICA ABUSE
Depression and suicidal thoughts
Confusion and/or agitation
Hallucinations
And these are just a handful of the effects upon your mental and physical health; there are several more, some of which can become life threatening. This is not a drug to be brushed aside as far as its consequences to your well-being are concerned and its addictive nature has been well-noted by medical professionals in recent years. 
Effects and Consequences of Lyrica Addiction
An addiction to Lyrica can result in a number of complications, ranging from respiratory problems to gastrointestinal issues, all of which can prove detrimental to your health, both in the short- and long-term. In addition to the side effects Lyrica alone has on your body, those who mix it with other drugs, such as opioids or even alcohol face even higher health risks and possible death.
Lyrica Withdrawal Symptoms
Drastically decreasing your intake of Lyrica in an attempt to withdraw from its hold is not a wise move, as it can lead to severely uncomfortable withdrawal symptoms that can ultimately lead you back to the drug you were trying to refrain from in the first place.
Withdrawal symptoms depend on the amount of time you have been dependent on the drug, as well as what other substances you may have been taking alongside it.
It is always recommended to seek professional medical supervision when abstaining from Lyrica so that you significantly decrease your risk of relapse and/or further health complications.
GET HELP AT OUR LYRICA REHAB IN THAILAND
Why Clients Choose The Dawn in Thailand to Overcome Lyrica Abuse
The Dawn addiction rehab Thailand  provides professional Lyrica addiction treatment in Thailand and also for all other forms of addiction and is set in a peaceful environment that allows for a full recovery.
During your 6-week treatment programme, you will be given the opportunity to stabilise during your first week of detox. In the next stages of our programme, your specific addiction requirements will be treated with counselling to understand the underlying cause of your habit.
24-HOUR ONSITE MEDICAL CARE
Medically-assisted detox and constant monitoring throughout your programme.
Highly professional medical team possess extensive experience in both detox issues and psychological matters.
Any type of withdrawal symptom and emergencies are dealt with immediately and where necessary, clients will be admitted to hospital for their own safety and well-being.
STEP-DOWN PROGRAMME
Once clients complete our primary treatment programme, they have the option to join The Dawn's Step-down Programme  to help them to transition back into daily life.
Residing at The Dawn, clients engage in daily educational and charitable activities offsite.
Group therapy sessions, alongside continuous support from counsellors and peers also provide the stability needed for positive progression.
RELAPSE ASSURANCE POLICY
At The Dawn, we offer the only known Relapse Assurance Policy in Asia.
If relapse occurs within one year of completing 12-weeks of primary treatment you can return at no additional cost for 28 days.
During this period, the reasons for your relapse will be identified and treated.
Lyrica Addiction Treatment in Thailand at The Dawn for Lasting Recovery
We keep our group sizes small at The Dawn so that we can pay personalised attention to every individual. We want all of our clients to feel at home and as part of a family so that they can immerse themselves in a healing environment that provides complete recovery.
Our Twin Pillars Lyrica Addiction Treatment Approach​
The Dawn's Lyrica Rehab in Thailand approach to effective Lyrica addiction treatment combines the 'pillars' of Western psychological techniques with evidence-supported wellness practices based on insightful Eastern teachings. We believe that this combination provides the foundation for successful treatment of any form of addiction.
MEDICALLY-SUPPORTED LYRICA DETOX
LYRICA ADDICTION COUNSELLING
HOLISTIC HEALING
MEDICALLY-SUPPORTED LYRICA DETOX
Our onsite professional nursing team work around the clock to care for every client. By carefully monitoring every person's individual needs and requirements, proper care and attention is given.
LYRICA ADDICTION COUNSELLING
HOLISTIC HEALING
Our multidisciplinary team of highly-trained professionals understands that mental health issues play a large part in any form of addiction. Whether previous mental health problems are the underlying cause or they have arisen due to the direct result of your reliance on Lyrica, all factors are considered and treated.
Overcome Your Lyrica Addiction in the Peacefulness of our Lyrica Rehab Thailand
The Dawn's tranquil environment sets the stage for a Lyrica rehab programme that aims to succeed. Far removed from your regular routine and the triggers for your using behaviour, you will not only be encouraged by the support system that surrounds you but also by the people you will meet along your journey.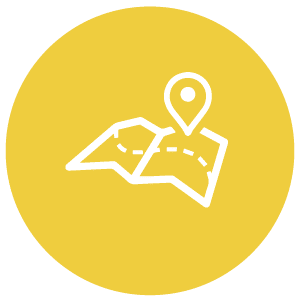 The Dawn is Asia's leading addiction rehab and mental health retreat that focuses on healing on all levels.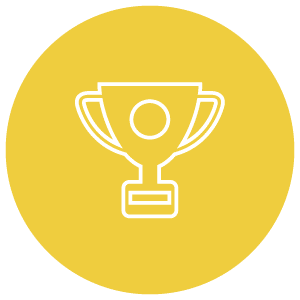 We aim to make our admissions process as simple and clear as possible. Our dedicated team is always here to help 24/7.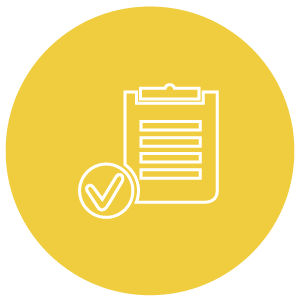 We co-ordinate treatment for people suffering with mental health conditions as well as substance abuse disorders.
A Day at The Dawn Thailand Lyrica Rehab
We believe in healing the whole person. You will receive intensive psychotherapy, but meditation, relaxation, and recreational activities will all play an important therapeutic role in your Thailand Lyrica addiction treatment. Here's an example of what a typical day looks like at The Dawn:
| | |
| --- | --- |
| 07:00: | Group Exercise |
| 08:00: | Breakfast |
| 09:30: | Group Process |
| 11:00: | Group Therapy |
| 12:00: | Lunch |
| 13:00: | Focus Group |
| 14:30: | Individual Counselling, Massage, Fitness Training, Mindfulness Meditation or TMS (optional) |
| 18:00: | Dinner |
| 19:00: | Group Activity, Offsite NA / AA meeting |
| 20:30: | Rest & Relaxation |
| 22:00: | Bedtime |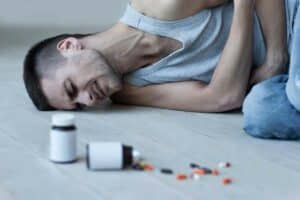 For years, opioids have been at the forefront of treating pain. However, the effectiveness of opioids over a long period...
Read More »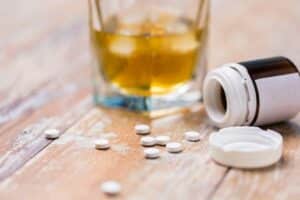 For many people struggling with depression or anxiety disorders, antidepressants are often the most effective way to provide much-needed relief....
Read More »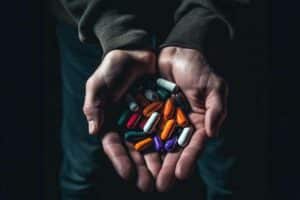 Antidepressant addiction is fairly rare, but antidepressant abuse is less so. There are so many commonly prescribed antidepressants, and antidepressant...
Read More »
GET LYRICA ADDICTION HELP IN THAILAND NOW