Cognitive Behavioural Therapy in Thailand
A Therapeutic Approach to Mental Health Treatment
What is cognitive behavioural therapy?
Centred around conversation with a trained therapist, cognitive behavioural therapy (CBT) has shown to be effective in treating a range of mental health illnessess including depression, anxiety and substance misuse. In regularly scheduled CBT psychotherapy sessions, the client talks about their thoughts and feelings surrounding a troubling aspect of their lives – typically related to a previously diagnosed mental disorder.
The client and therapist then discuss the emotions and thought processes that are leading to the client's unwanted behaviour, focusing on each problem in turn and deciding on actions to address them. The therapist draws on a wealth of psychotherapeutic strategies to suggest specific changes in the client's thinking and habits. When acted upon, these strategies act as coping mechanisms, allowing the client to reach their personal goals and improve their inner well-being.
By taking a strictly social approach, CBT avoids the complexities surrounding medication, in favour of directly empowering the client to take control of their own situation. The client's new, healthier behaviours and thought patterns act to help reduce the intensity of their symptoms, breaking them free from, say, anxiety or depression.
CBT can also be used to successfully combat phobias, eating disorders, substance abuse, behavioural addictions, post-traumatic stress disorder (PTSD) and borderline personality disorder. It is often applied in combination with other forms of treatment.
How does CBT treatment in Thailand work?
CBT targets cognitive distortions, a category of error in thought that includes the tendency to over-generalise situations, focus on negative ideas and events, and fail to appreciate positive outcomes. Through talk-based therapy at The Dawn Chiang Mai Thailand Rehab Center, CBT teaches our clients to embrace a more realistic and balanced worldview, which in turn eases strain on emotions and stress levels.
The effect is achieved through empathy-based conversation, with our therapist offering practical suggestions for diverting thought patterns away from the direction of pessimism and distress. As each client learns to activate this strategy of mental re-orientation, they find that a more mindful and open worldview can have significant positive effects on their day-to-day life.
CBT in Thailand at The Dawn generally involves a set of scheduled weekly therapy sessions of 30 to 60 minutes each. The process begins with a psychological assessment by the therapist, who uses conversation to understand the difficulties faced by the client. From there, our therapist suggests ways to re-conceptualise the sources of anxiety or depression that are affecting the client, by putting them into a proper and more positive context.
The client learns a set of skills that can keep their thoughts and feelings on a healthier track, easing the inner burden caused by stress and anxiety. Our therapist and client practise these skills together, so that they can be applied more easily to a wider set of circumstances. Subsequent meetings give the client further opportunity to refine their new skills, discuss areas of progress and difficulty, and continue to reinforce the lessons about positive and manageable thinking habits.
LEARN MORE ABOUT OUR THAILAND CBT TREATMENT
Variations of our Thailand cognitive behavioural therapy
The success of CBT in reversing negative thought cycles has inspired several variants which are also effective for the symptoms and conditions they address.
Trauma-focused cognitive behavioural therapy (TF-CBT) is a special form of CBT that focuses on individuals dealing with the fallout from their own traumatic experiences.
MINDFULNESS-BASED COGNITIVE THERAPY (MBCT)
We incorporate mindfulness meditation with standard cognitive methods to provide a consciousness-based avenue of therapy for those seeking relief from conditions such as depression and addiction.
Our Self-Management and Recovery Training (SMART Recovery) uses elements of CBT in a group setting, to promote self-empowerment through open discussion aided by a facilitator. SMART Recovery is aimed at assisting those struggling with addictive behaviour.
We use CBT to provide relief from a wide variety of mental health issues, and benefits will vary depending on the type of condition being addressed. However, the following benefits are commonly seen as a result of CBT psychotherapy:
Improved ability to calm down and relax
Improved ability to put negative events in the proper perspective
Greater control over thought patterns
Overall reduction in anxiety-producing thoughts and habits
Increased self-esteem and confidence
More positive outlook regarding yourself and the surrounding environment
The positive progress made through Thailand CBT treatment at The Dawn can be extended far into the future, through a continued use of the tools and techniques practised in the therapy sessions.
How successful is The Dawn Thailand CBT Treatment?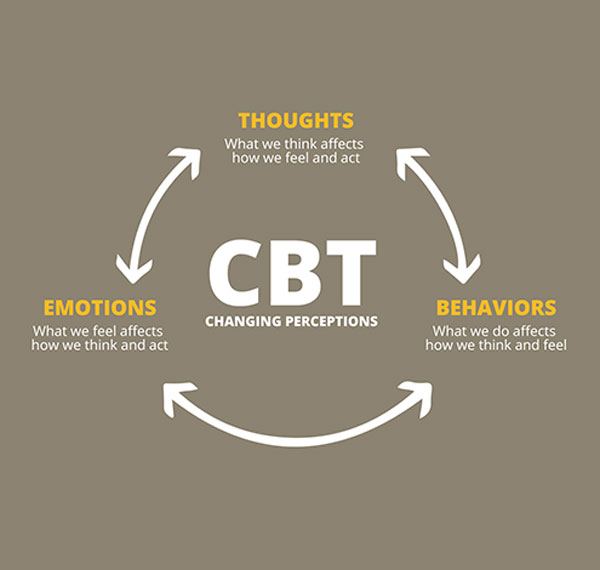 Study after study has shown that CBT approaches to treatment are effective at helping patients overcome depression, anxiety and other forms of mental disorders. The consistently positive results shown by this form of therapy help explain why CBT training is mandatory for psychiatry residents.
CBT is often considered to be the psychosocial treatment of choice for individuals suffering with relevant mental health issues. Its ability to reshape thought patterns in a more positive way, through skills and coping mechanisms that can be learned and applied long into the future, makes CBT a desirable method for achieving mental health progress.
As the CBT healing method is not based in physical or chemical treatment, side effects are not an issue. Our clients simply learn a new skill set and a healthier mode of thought, allowing for greater control in how they experience the world.
CBT approaches to treatment are a specialty at The Dawn, either alone or in combination with medication or other types of treatment. Our general wellness programme also includes yoga and meditation, massage therapy, art therapy, and many more activities to soothe the body and mind.
Our aim is to deliver holistic treatment, avoiding a compartmentalised approach in favour of focusing on the client's entire experience of well-being. Our therapists and caregivers offer complete support throughout the recovery process, relying on extensive experience and compassion.
Clients at The Dawn receive personalised care in a comfortable setting, if you or a loved one suffer from depression, anxiety or other mental health concerns, contact The Dawn today.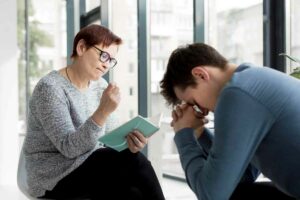 There is a proven link between past trauma and addiction, as those struggling with the after-effects of a traumatic experience...
Read More »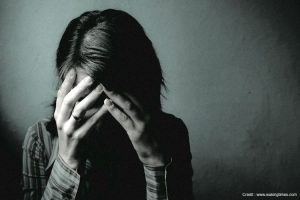 Traumatic life events can have a severe impact on anyone who goes through them. However, children and adolescents are especially...
Read More »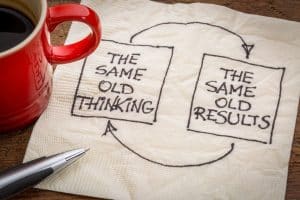 If you or a loved one are struggling with alcohol or drug addiction and facing a daily battle to stop,...
Read More »
FIND OUT HOW WE CAN HELP YOU NOW