Alcohol Detox in Thailand Start Your Sobriety Safely and Comfortably
If you have been drinking alcohol heavily or for an extended period of time, it is likely that you'll have withdrawal symptoms if you stop suddenly. That's because over time, your brain adjusts to the depressive effects of alcohol by working harder to transmit signals and keep itself alert. When alcohol is taken out of the equation, this state of restlessness remains, causing you to feel extremely irritable, anxious and confused. Intense cravings coupled with these unpleasant effects of alcohol withdrawal cause many people to continue drinking, even when they sincerely want to quit.
Alcohol Withdrawal Symptoms
Mild symptoms of alcohol withdrawal include:
Depending on the severity and length of your alcohol abuse, withdrawals can be more severe, causing symptoms like:
Hallucinations
Seizures
High blood pressure
Increased heart rate
Fever
Profuse sweating
If you have tried to quit drinking in the past and experienced withdrawal symptoms as a result, you are more likely to experience them again. These symptoms can escalate within a matter of hours. While some are simply uncomfortable, others can be dangerous or even life-threatening – which is why it is important to detox in the care of professionals. At The Dawn, an alcohol rehab Thailand, we know quitting alcohol is easier said than done. That is why we work hard to make sure you have the best, most effective detox experience possible.
GET alcohol detox help thailand
Why The Dawn is Your Best Choice for Alcohol Detox Help in Thailand
At The Dawn alcohol detox Thailand facility we are capable of providing clients with a medically-assisted detox onsite for moderate cases of alcohol dependency. Our centre is staffed by a fully licensed medical team with extensive experience in medical detox. While you are in treatment – from detox through addiction therapy, you'll stay in peaceful and relaxing accommodation designed to bring you ease and comfort during this challenging phase of the recovery process. Here at The Dawn, we're known for our small, community atmosphere – you'll feel right at home under the watchful care of people who know you personally and are invested in your success.
What to Expect During Medically Supervised Alcohol Detox
Whether or not you require detox before receiving alcohol addiction treatment will be determined during a thorough initial assessment by our clinical team. This takes several factors into account, such as your existing medical issues, history of substance abuse, age and presence of other medical, mental or behavioural conditions. During the assessment, we'll test for substances in your blood stream to determine your level of physical dependency.
When you first begin detox, you will go through a stabilisation phase while your body is ridding itself of toxins. You may initially experience intense cravings, changes in mood and physical symptoms like changes in blood pressure, nausea, shaking, sweating and mild fever. These symptoms may increase in severity as the detox advances, which is why it's essential to have a skilled medical professional oversee and monitor the process.
Follow-up Addiction Treatment
In order to prevent relapse, detox should ideally be followed by comprehensive, inpatient addiction treatment. It is essential to address the underlying issues that drive your addiction so they don't recur. The Dawn offers an intensive alcohol addiction treatment programme that emphasises both rehabilitation and wellness. This allows you to make significant therapeutic progress, while doing so in a way that encourages a state of mental and emotional balance. Your treatment plan will be personalised to fit you, and include components like one-on-one counselling, group therapy, fitness therapy, holistic practices and weekly excursions. You will also receive a customised relapse prevention plan and complimentary aftercare support to help you stay sober for the long haul.
ALCOHOL DETOX THAILAND CLINICS: LET THE TROPICS SOOTHE YOU INTO SOBRIETY
Thailand is known for its warm weather, gorgeous scenery and relaxed, friendly culture. It's the perfect place to catch a break from the pressures and complications of daily life, connect with nature and focus on healing yourself. At our beautiful Chiang mai Thailand rehab center on the banks of the slow-flowing Ping River, you'll be surrounded by green gardens, picturesque rice fields and peace and quiet that makes for a great night's sleep.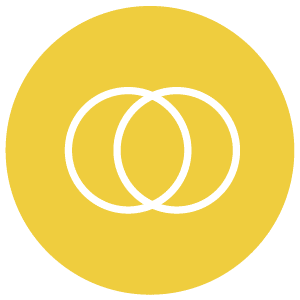 We co-ordinate treatment for people suffering with mental health conditions as well as substance abuse disorders.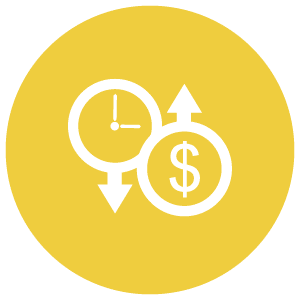 Our programmes are all-inclusive, meaning you can leave your worries at the door and focus entirely on recovery.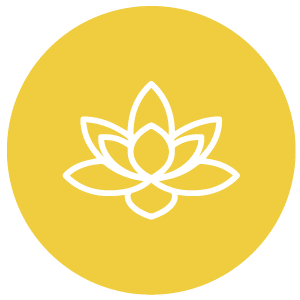 We provide a mixture of Eastern and Western methods to ensure that our clients get all the tools that they need to lead a happy life.
A Day at The Dawn Alcohol Detox Center in Thailand
We believe in healing the whole person. You will receive intensive psychotherapy, but meditation, relaxation, and recreational activities will all play an important therapeutic role in your treatment. Here's an example of what a typical day looks like at The Dawn:
| | |
| --- | --- |
| 07:00: | Group Exercise |
| 08:00: | Breakfast |
| 09:30: | Group Process |
| 11:00: | Group Therapy |
| 12:00: | Lunch |
| 13:00: | Focus Group |
| 14:30: | Individual Counselling, Massage, Fitness Training, Mindfulness Meditation or TMS (optional) |
| 18:00: | Dinner |
| 19:00: | Group Activity, Offsite NA / AA meeting |
| 20:30: | Rest & Relaxation |
| 22:00: | Bedtime |
GET SOBER FOR GOOD AT AN ALCOHOL DETOX FACILITY IN THAILAND TODAY