The Dawn's Thailand Rehab Weekly Timetable
Our intensive and personalised mental health and addiction psychotherapy treatment is augmented by a range of wellness activities and classes, all of which are fundamental to your overall health and wellbeing. Your time at The Dawn Thailand drug rehab center will allow you to focus on the steps you need to take in order to ensure you leave with a healthy mind, body, and soul.
Below is an example of a client's Weekly Schedule for an idea of how you will spend your day. *Please note – upon commencing treatment a client's  actual schedule may be subject to change.*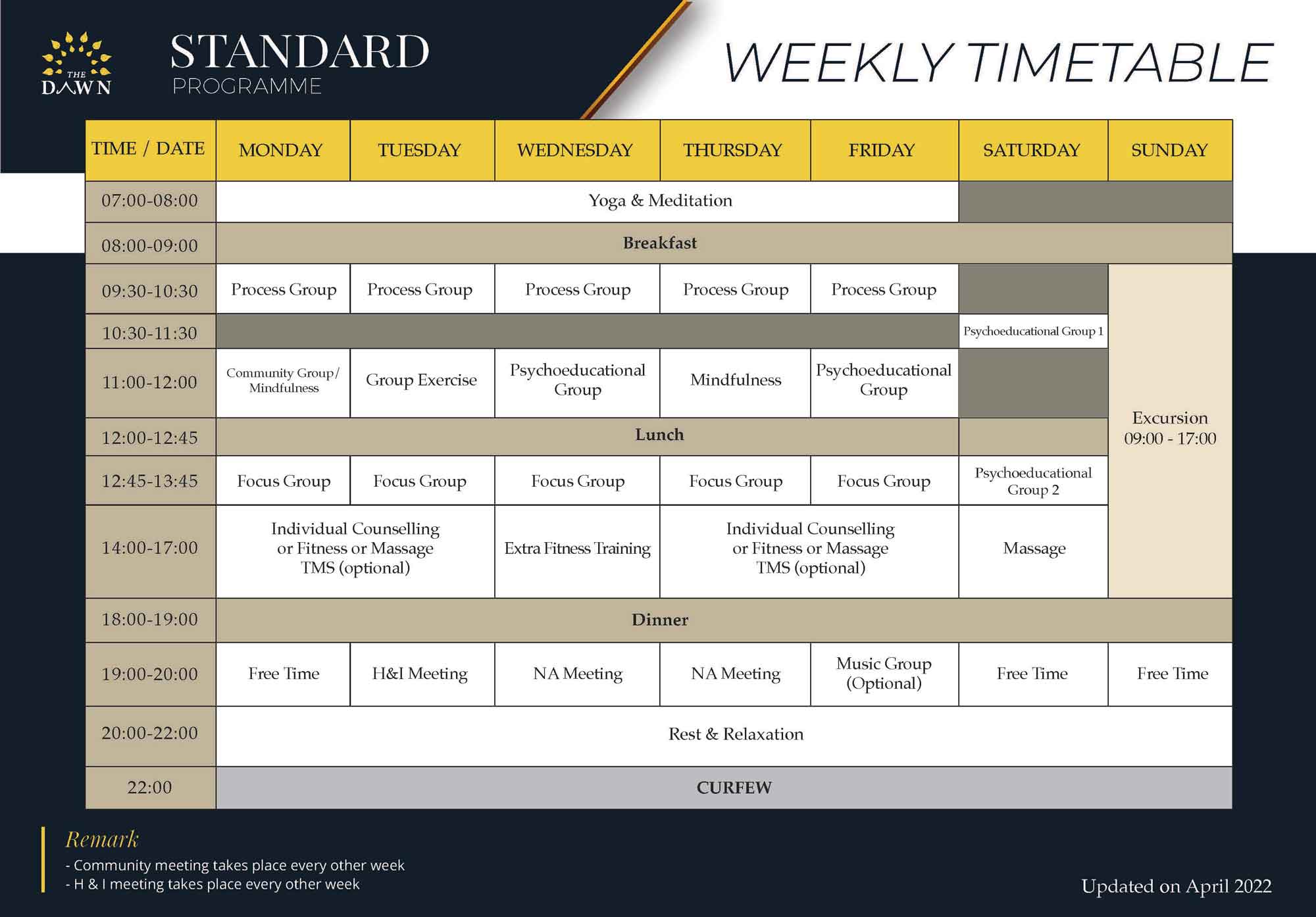 FIND OUT HOW WE CAN HELP YOU AND GET STARTED ON THE PATH TO A BETTER LIFE.​