The Dawn's Weekly Timetable
Our intensive and personalised mental health and addiction psychotherapy treatment is augmented by a range of wellness activities and classes, all of which are fundamental to your overall health and wellbeing. Your time at The Dawn will allow you to focus on the steps you need to take in order to ensure you leave with a healthy mind, body, and soul. Please see our standard weekly timetable below for an idea of how you will spend your day:
"If you cannot join us in person immediately to get the help you need right now – you can still access support through our unique Virtual Treatment Programme. We will credit the full cost of your online sessions towards your residential stay when you join us later. Our VTP also gives you the opportunity to get to know your focal therapist prior to your arrival."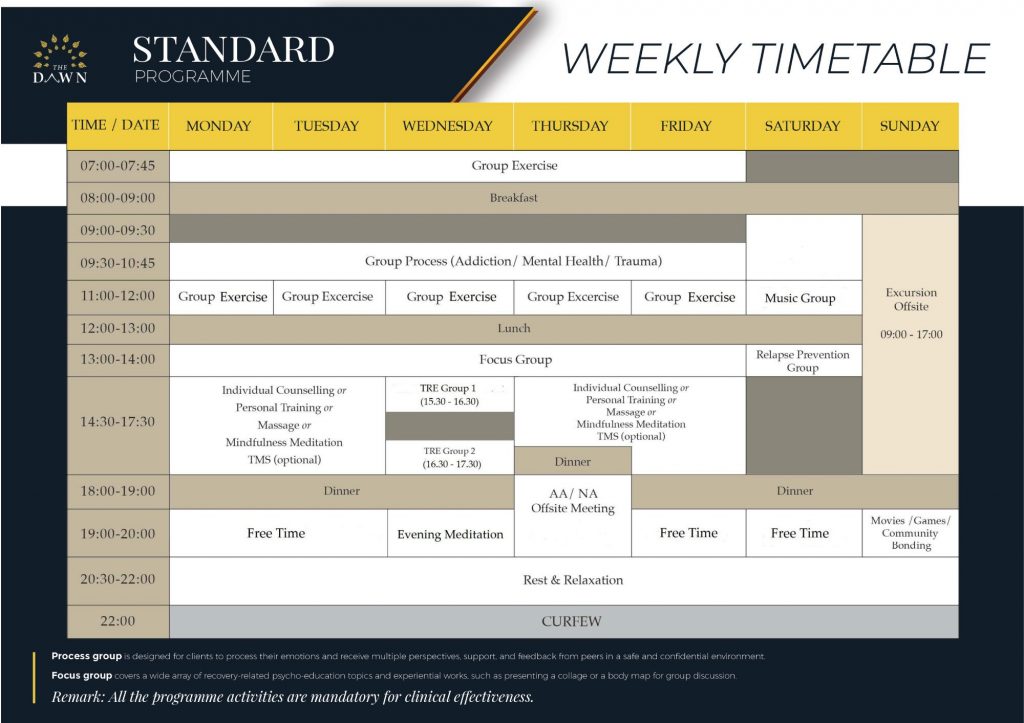 Due to current travel restrictions in some regions, we are also offering a unique Virtual Treatment programme
FIND OUT HOW WE CAN HELP YOU AND GET STARTED ON THE PATH TO A BETTER LIFE.​