Xanax Rehab Thailand:
Unique Withdrawal Programme
Many of us have been affected by some form of anxiety in our lives, which can lead to other symptoms, such as panic attacks. Oftentimes, when it all becomes too much to handle, medical advice is sought in the hope of tempering what can become a constant feeling of dread, waiting for the next attack to arise and disrupt your day.
Xanax is a fast-acting benzodiazepine that is used to treat anxiety disorder. It is, in fact, the most prescribed psychiatric medication in the United States and when used correctly is highly effective. However, it is also highly addictive due to its ability to become somewhat of a crutch with its grasp capable of causing addiction in a short period of time, just a matter of weeks.
One of the first signs of addiction is tolerance, which results in taking higher and higher doses to achieve the desired effect. Withdrawing from Xanax is a mind game that most cannot handle alone, which is why you need a high quality xanax rehab in Thailand to help
The Dawn Chiang mai Thailand rehab center provides effective treatment to withdraw and recover from a Xanax addiction in Thailand. By combining psychotherapy, with proven holistic treatment that is given by highly-trained professionals, our programme is tailored to successfully overcome dependence.
Signs and Symptoms of Xanax Addiction
Have you found that since taking Xanax you are extremely tired, lacking in energy and/or interest to even fulfill your usual daily commitments, whether relating to work, family or friends?
There are numerous signs that indicate an addiction to Xanax, some of which include:
Sleeping for long periods of time
Delirium
Impaired coordination
Cognitive impairment
Nausea and/or vomiting
Are you letting others down? Have you started to call in sick to work? Do you no longer partake in activities that used to interest you? These are all signs that Xanax has taken a hold of your life.
Effects and Consequences of Xanax Abuse
It doesn't take long to become addicted to Xanax, which is why it is usually only prescribed for a short period of time (2-6 weeks). When combined with alcohol or other drugs it poses an even greater threat with the possibility of fatality due to the strain put upon your respiratory system.
Prolonged use of Xanax can result in several negative factors to your mental wellbeing as well:
Aggression
Depression
Psychosis
Xanax Withdrawal Symptoms
It is always recommended to taper Xanax use and be monitored by a qualified medical detox team as opposed to going cold turkey and withdrawing abruptly.
The side-effects from withdrawal can be quite overwhelming and unless assisted by correct care can cause relapse.
Prolonged use of Xanax can result in several negative factors to your mental wellbeing as well:
WITHDRAWAL SYMPTOMS CAN OCCUR WITHIN 1-4 DAYS
Many factors must be taken into account when considering how Xanax withdrawal affects each individual; how long you have been taking it, genetics, age and whether it has been mixed with alcohol or drugs. In addition, prior addiction habits, psychological well-being and underlying health issues must all be considered.
GET HELP WITH XANAX ADDICTION
Why Clients Choose The Dawn for Overcoming Xanax Addiction
The Dawn is the drug rehab Thailand to offer specific programmes for both mental health and addiction, unlike others where the focus is on addiction. Hence, our clinical team of addiction experts and mental health professionals possess the expertise to truly treat the underlying issues that lead to your need for Xanax in the first place. We are also preferred for:
A HIGH LEVEL OF PERSONAL SUPPORT
Admissions are kept to 35 clients to maximise the attention we can give to every individual who comes to The Dawn. By keeping group sizes small, clients feel welcomed into an intimate community where they also have an all-access pass to our team of professionals whenever they are needed.
OUR WEST-MEETS-EAST ADDICTION TREATMENT APPROACH
A holistic approach to treatment is taken which incorporates Western psychological techniques in order to gain personal insight and behavioural change. These are combined with Eastern wellness therapies that allow focus of the mind, body and soul.
Inpatient Xanax Addiction Treatment: Effective Recovery in Thailand
It is essential to have the correct support when withdrawing from Xanax. At The Dawn Thailand drug rehab centre, our aim is to transform your life and lead you back onto a path of positivity; drug free. Our special six-week Signature Addiction Programme has been expertly created to maximise a positive outcome for all of our clients.
MEDICAL DETOX
INDIVIDUAL AND GROUP COUNSELLING
SCIENTIFICALLY PROVEN WELLNESS PRACTICES
MEDICAL DETOX
Our Thailand xanax rehab 24-hour onsite professional nursing team are fully experienced in dealing with detox and all of its related side-effects. All of our clients are individually monitored and assisted according to their specific needs with necessary medication overseen by our psychiatrist.
INDIVIDUAL AND GROUP COUNSELLING
SCIENTIFICALLY PROVEN WELLNESS PRACTICES
At The Dawn, as well as treating your xanax addiction in Thailand, we focus on your anxiety and any other mental health issues we see, which often play a big part when it comes to Xanax addiction. Our multidisciplinary team is trained to evaluate underlying mental health issues, as well as recognise those created through addiction.
The Dawn's idyllic location in the culturally rich city of Chiang Mai in Northern Thailand is set amongst peaceful surroundings that encourage rehabilitation. You will be immersed in an environment that allows you to focus on yourself and encourages a positive attitude towards your treatment, completely removing you from the relationship issues, work stresses and daily dilemmas you have left behind; which are often huge triggers to your addiction.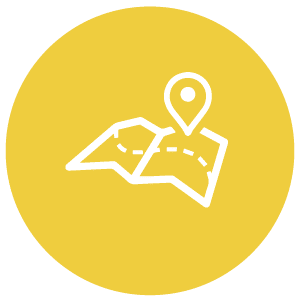 The Dawn is Asia's leading addiction rehab and mental health retreat that focuses on healing on all levels.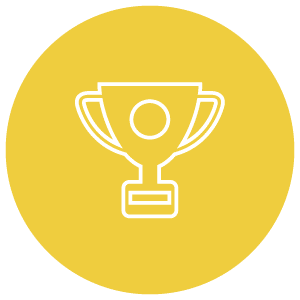 We aim to make our admissions process as simple and clear as possible. Our dedicated team is always here to help 24/7.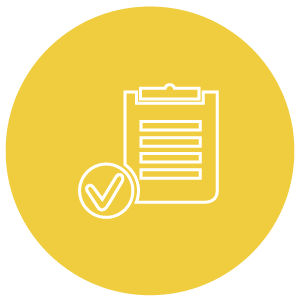 We co-ordinate treatment for people suffering with mental health conditions as well as substance abuse disorders.
We believe in healing the whole person. You will receive intensive psychotherapy, but meditation, relaxation, and recreational activities will all play an important therapeutic role in your treatment. Here's an example of what a typical day looks like at The Dawn:
| | |
| --- | --- |
| 07:00: | Group Exercise |
| 08:00: | Breakfast |
| 09:30: | Group Process |
| 11:00: | Group Therapy |
| 12:00: | Lunch |
| 13:00: | Focus Group |
| 14:30: | Individual Counselling, Massage, Fitness Training, Mindfulness Meditation or TMS (optional) |
| 18:00: | Dinner |
| 19:00: | Group Activity, Offsite NA / AA meeting |
| 20:30: | Rest & Relaxation |
| 22:00: | Bedtime |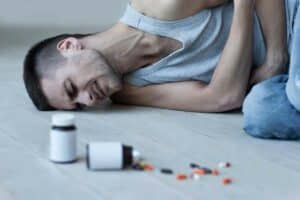 For years, opioids have been at the forefront of treating pain. However, the effectiveness of opioids over a long period...
Read More »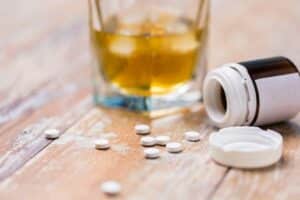 For many people struggling with depression or anxiety disorders, antidepressants are often the most effective way to provide much-needed relief....
Read More »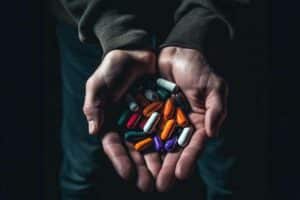 Antidepressant addiction is fairly rare, but antidepressant abuse is less so. There are so many commonly prescribed antidepressants, and antidepressant...
Read More »
GET XANAX ADDICTION HELP IN THAILAND NOW