Tramadol Addiction Treatment Thailand: Medically Supervised Support in Thailand
For those that have found themselves in the grips of a Tramadol addiction, it is often the case that it started out as a short-term and well-intended method to conquer pain. However, due to its addictive nature, this synthetic opioid pain medication can cause dependence that becomes difficult to overcome without the right support and a proper detox programme.
Have you found that you are increasing your daily dose of Tramadol following its initial prescription? Are you experiencing issues relating to family, work or your personal commitments?
At The Dawn prescription rehab Thailand, we not only provide psychotherapy to explore the root cause of your addiction but also therapeutic treatments, which form part of a programme that ensures successful sobriety.
Signs and Symptoms of Tramadol Abuse
Taking Tramadol beyond the point of its prescribed use and increasing dosage to extend its sometimes euphoric effects is a true sign of a dependence upon the drug.
There are several signs that indicate your intake of Tramadol is becoming more than what it was originally intended for; now a habit that results in some of the following symptoms:
Drowsiness
Headaches
Impaired coordination
Nausea and vomiting
Slurred speech
In addition to serious physical health issues, do you also find that since becoming addicted to Tramadol you are neglecting your responsibilities and letting others down? Do you feel a deep sense of depression that you just cannot shake? The mental and physical effects of Tramadol are not to be taken lightly and can cause serious problems not only to you but also to your loved ones.
Effects and Consequences of Tramadol Addiction
Tramadol not only activates opioid receptors in the brain but also blocks neurotransmitters from reabsorption. This results in one of two withdrawal phases:
Early Withdrawal
Agitation
Anxiety
High emotion
Hypertension
Racing heart
Restlessness
Late Withdrawal 
Depression
Drug cravings
Irritability
Loss of appetite
Stomach pain
Vomiting and diarrhea
So what exactly does a detox require in order to be fully effective? Medication is often prescribed to ease what are inevitable withdrawal symptoms that can range from depression to insomnia, whilst medical monitoring provides necessary information on both your physical and mental state to treat your individual needs specifically.
GET HELP WITH TRAMADOL ADDICTION THAILAND
Why Clients Choose The Dawn for Tramadol Addiction Treatment in Thailand
The Dawn is one of the best rehab abroad provides a peaceful setting alongside professional treatment for those seeking to recover from a Tramadol addiction. Our addiction treatment programme is spread across a 6-week timeframe. In Week 1, you are given the time to stabilise during your detox; an essential part of successful recovery. In Weeks 2-5, focus is paid to your specific addiction needs. Finally, in Week 6, you will explore personal underlying issues that may have contributed to your habit.
A few of the benefits you will receive during and after your treatment include:
24-HOUR ONSITE MEDICAL CARE
Professional nursing team with vast experience in dealing with detox and psychological issues.
All clients are monitored and assisted according to their unique needs.
CLINICAL EXCELLENCE
Our highly experienced team work under the supervision of internationally-renowned psychotherapist, David Smallwood, our Clinical Director.

A balance between tramadol rehabilitation, wellness, relaxation and therapeutic engagement.
RELAPSE PREVENTION AND AFTERCARE SUPPORT
A personalised Relapse Prevention Plan created by your focal therapist during treatment.
A structured aftercare programme provided through weekly online group counselling sessions allows for continued support.
Inpatient Tramadol Rehab Thailand: The Most Effective Recovery Option
At The Dawn Tramadol Rehab Thailand, we cap our client admissions to a maximum group size of 35, which ensures personalised attention at all times. This not only provides the highest level of care to each individual but also enables every person to feel part of a family.
Our West-meets-East Thailand Tramadol Addiction Treatment Approach
The Dawn's approach to effective addiction treatment treatment combines Western psychological techniques, such as Cognitive Behavioural Therapy (CBT) and Mindfulness-based Cognitive Therapy (MBCT) with insightful Eastern teachings, like yoga and meditation.
PROFESSIONAL TRAMADOL WITHDRAWAL TREATMENT
TRAMADOL ADDICTION COUNSELLING
PROVEN WELLNESS PRACTICES
PROFESSIONAL TRAMADOL WITHDRAWAL TREATMENT
Our nursing team works onsite around the clock, and possess vast experience in dealing with detox. Your withdrawal symptoms will be constantly monitored and our psychiatrist will prescribe any required medication to assist with your detox or other medical issues.
TRAMADOL ADDICTION COUNSELLING
PROVEN WELLNESS PRACTICES
Co-occurring Disorder Treatment
Addiction usually goes hand-in-hand with mental health issues. Sometimes it can be the root cause of addiction yet at other times, drug dependency creates mental illness, such as anxiety and depression. At The Dawn Thailand Tramadol rehab, our multidisciplinary team treats all types of mental health issues in order to overcome addiction.
Escape Your Triggers and Recover in Tranquil Tramadol Rehab in Northern Thailand
The Dawn's tranquil, riverside environment allows you to completely focus on your recovery where you will be removed from the regular everyday triggers that contribute to your addiction.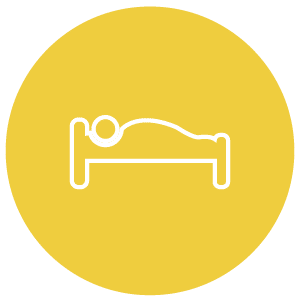 Comfortable and private room in a beautiful riverside facility with full-service amenities at your fingertips.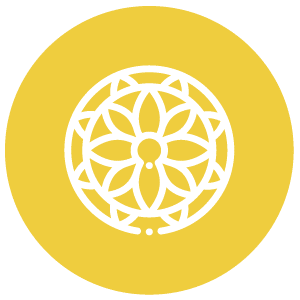 We incorporate a wide range of holistic approaches to help our clients develop mental strength and improve overall health.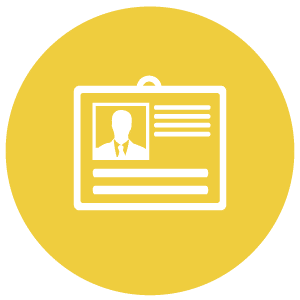 We employ a team of licensed professionals who have extensive experience in the fields of mental health and addiction.
A Day at The Dawn Thailand Tramadol Rehab
We believe in healing the whole person. You will receive intensive psychotherapy, but meditation, relaxation, and recreational activities will all play an important therapeutic role in your treatment. Here's an example of what a typical day looks like at The Dawn:
| | |
| --- | --- |
| 07:00: | Group Exercise |
| 08:00: | Breakfast |
| 09:30: | Group Process |
| 11:00: | Group Therapy |
| 12:00: | Lunch |
| 13:00: | Focus Group |
| 14:30: | Individual Counselling, Massage, Fitness Training, Mindfulness Meditation or TMS (optional) |
| 18:00: | Dinner |
| 19:00: | Group Activity, Offsite NA / AA meeting |
| 20:30: | Rest & Relaxation |
| 22:00: | Bedtime |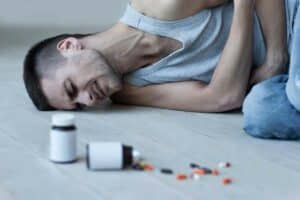 For years, opioids have been at the forefront of treating pain. However, the effectiveness of opioids over a long period...
Read More »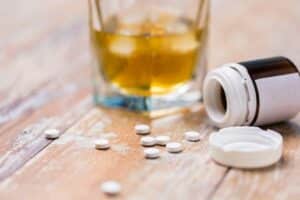 For many people struggling with depression or anxiety disorders, antidepressants are often the most effective way to provide much-needed relief....
Read More »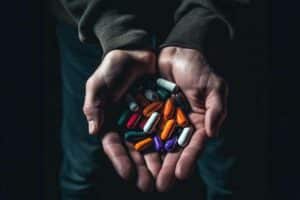 Antidepressant addiction is fairly rare, but antidepressant abuse is less so. There are so many commonly prescribed antidepressants, and antidepressant...
Read More »
A BETTER LIFE STARTS HERE – GET SOBER FROM TRAMADOL TODAY