Ecstasy Rehab Thailand
Start Your Sobriety in the Land of Smiles
Ecstasy, also known as MDMA or 'Molly', is a synthetic drug that is usually made of many unknown, illicitly produced substances, all of which have pronounced effects on your body and brain. While the experience of taking ecstasy is marked by euphoric feelings of love and pleasure, the reality is that these feelings are caused by an artificial surge of neurotransmitters in the brain, which quickly deplete with repeated use. This not only results in severe depression when the drug wears off, but a reduced ability to feel naturally happy and well-functioning.
If this is the situation you find yourself in, you have probably realised it's time to get help. And you've come to the right place – at The Dawn, we have extensive experience in treating ecstasy addiction, and we offer an effective ecstasy treatment programme in a warm and welcoming environment.
Short-term effects of ecstasy can last for up to several weeks after use, and include:
Anxiety
Agitation
Aggression
Recklessness
Sleep issues
Depression
Paranoia
Confusion
Worry
Cravings
More severe effects of ecstasy use include:
Chronic depression and anxiety from imbalanced brain chemistry
Liver or kidney failure
Brain damage
Cardiovascular issues
Death from reactions to synthetic drugs or cutting agents
Why The Dawn is Your Best Choice for Ecstasy Rehab in Thailand
At The Dawn a drug addiction treatment in Thailand, we are one big family – and as soon as you arrive, you'll be a part of it, too. Unlike larger rehabs where finding your place in the group can be more difficult, here you will find it easy to make friends who will support your recovery during rehab and beyond. There are no cliques here – you can feel safe expressing your thoughts and feelings in our non-judgmental space. Because of this, our clients tend to form lasting bonds, and come away from their treatment experience with relationships that last a lifetime.
GET HELP WITH ECSTASY ADDICTION Treatment in Thailand
Inpatient Ecstasy Drug Rehabilitation: The Effective Option
Studies have shown that outpatient addiction treatment results do not have quite the same longevity as inpatient care. This is because when you live onsite at a rehab overseas, the majority of your time each day is spent taking steps toward your recovery. Whether it's attending one-on-one counselling, group therapy sessions or recreational outings, all of your time in or Thailand ecstasy rehab is planned around healing activities that encourage your progress. And, your daily stressors are kept at a distance, creating more space in your life for you to focus on yourself and your recovery.
How The Dawn Thailand Ecstasy Addiction Treatment Works
Upon arrival at The Dawn, we'll conduct a thorough physical and psychological assessment to determine your treatment needs. Your therapist will then recommend a treatment plan, overseeing your progress and adjusting as needed over the course of your stay. The main components this plan are: drug detox, addiction treatment counselling and holistic wellness therapy.
MEDICALLY SUPERVISED ECSTASY DETOX
COMPREHENSIVE MDMA ADDICTION COUNSELLING
WELLNESS THERAPY TO SUPPORT LONG-TERM SOBRIETY
MEDICALLY SUPERVISED ECSTASY DETOX
Ecstasy withdrawal symptoms can include depression, anxiety, confusion, agitation, appetite fluctuations, self-esteem issues, insomnia and attention problems. Because the withdrawal process is so uncomfortable, it is important that it's done in a professionally supervised setting. We have a qualified, compassionate nursing team onsite round-the-clock who will oversee the entire process to make sure you are as comfortable as possible. Once your body is chemically back in balance, you'll be ready to begin addiction treatment.
COMPREHENSIVE MDMA ADDICTION COUNSELLING
WELLNESS THERAPY TO SUPPORT LONG-TERM SOBRIETY
Ease Into Recovery with Ecstasy Addiction Treatment in Thailand
Making significant changes to your lifestyle is easier to accomplish when you remove unnecessary obstacles and create the space required to do so. At The Dawn's beautiful facility in the idyllic countryside of Northern Thailand, you'll enjoy eating delicious food, breathing clean air, basking in the tropical sun and sleeping to the sounds of nature. There's simply no better place to take a break from the pressures of life and put the focus back on your wellness.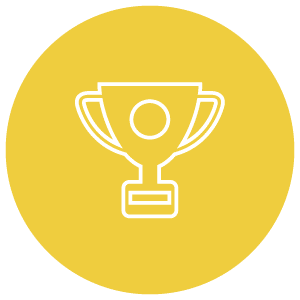 Clients tell us our cosy environment plus our genuinely caring clinical team that focuses on healing at all levels is the major draw card.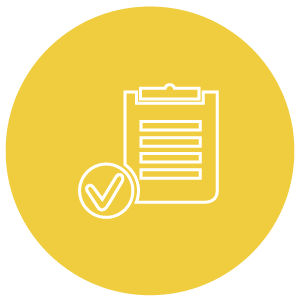 We aim to make our admissions process as simple and clear as possible. Our dedicated team is always here to help 24/7.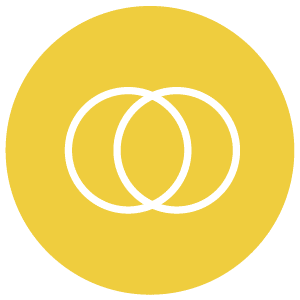 We co-ordinate treatment for people suffering with mental health conditions as well as substance abuse disorders.
A Day at The Dawn Ecstasy Rehab Thailand
We believe in healing the whole person. You will receive intensive psychotherapy, but meditation, relaxation, and recreational activities will all play an important therapeutic role in your treatment. Here's an example of what a typical day looks like at The Dawn:
| | |
| --- | --- |
| 07:00: | Group Exercise |
| 08:00: | Breakfast |
| 09:30: | Group Process |
| 11:00: | Group Therapy |
| 12:00: | Lunch |
| 13:00: | Focus Group |
| 14:30: | Individual Counselling, Massage, Fitness Training, Mindfulness Meditation or TMS (optional) |
| 18:00: | Dinner |
| 19:00: | Group Activity, Offsite NA / AA meeting |
| 20:30: | Rest & Relaxation |
| 22:00: | Bedtime |
GET ECSTASY ADDICTION HELP IN THAILAND NOW