Prescription Rehab Thailand:
Freedom from Painkillers Starts Here
Prescription drug addiction has reached epidemic proportions globally in recent years. The types of medications most commonly abused are opioids (such as hydrocodone), benzodiazepines (such as Xanax) and stimulants (such as Adderall). This disturbing trend has led to a host of problems, including increased ER visits due to accidental overdoses.
Despite this growing concern, prescription medications are profusely over-prescribed. Because they are recommended by a doctor, prescriptions are often seen as safe; many users don't understand the seriousness of their side effects and addictive potential. And because they are more socially acceptable, it is possible to be a high-functioning prescription drug addict for a long period of time without even realising you have a problem. Those trying to get sober from prescription drugs also have a high incidence of relapse.
At The Dawn Thailand, we understand how challenging it can be to recover from prescription drug addiction. That is why our prescription rehab Thailand has designed a comprehensive treatment programme that helps you to safely detox and prepare you for long-term sobriety. And we are here to support you through the entire process.
Effects and Risks of Prescription Medication Abuse
While the effects of each drug differ from one another, all prescription medications have a powerful effect on the brain. They produce their effects by working on your neurotransmitters, changing the way your brain works. This effect becomes more pronounced when you increase your dosage over time, which commonly happens as you begin to build tolerance.
Depressants like benzos can cause difficulty speaking or breathing, sleepiness at inappropriate times, confusion and impairment of motor skills. Opioids may cause you to feel extremely drowsy, nauseous, bloated and constipated. They also depress (and can even stop) your breathing, which is the main cause of overdose in opioid-related deaths. Stimulants like prescription amphetamines cause your heart to race and your body temperature to skyrocket. And the effects of all of these drugs become worse and more complicated when combined with other drugs or alcohol, which is often the case.
How Our Prescription Drug in Thailand Programme Works
The Dawn's prescription drug addiction treatment Thailand, licensed by the Thai Ministry of Health, stays on the cutting edge of addiction treatment, thanks to the diligence of our highly qualified and experienced clinical team who keep up-to-date with the latest therapeutic developments so that they can pass the benefits on to our clients. They are backed by equally dedicated and friendly client support and nursing teams, who are always there for our clients – providing professional assistance as well as a 'shoulder' to lean on. Apart from our highly effective treatment programme, we believe our sincerity for your wellbeing – hard to find in larger establishments – is the reason we have been able to help 100s of individuals heal and recover.
GET HELP WITH PRESCRIPTION DRUG ADDICTION TREATMENT
Why Our Inpatient Prescription Rehab in Thailand is the Most Effective Option
In outpatient rehab (during which you remain at home while regularly attending counselling), you are at greater risk of being exposed to negative influences and triggers. But in our inpatient prescription rehab Thailand there are no distractions to deter you from your treatment pathway. The old habits and daily stressors that once drove your addiction are kept at a distance, while you have the space to work on yourself and lay the foundation for a life of sobriety in an international rehab abroad.
How Our Prescription Drug in Thailand Programme Works
Though different types of prescription drugs vary in their effects, your prescription drug addiction treatment plan will have the same basic components: detoxification, counselling and holistic wellness therapy.
MEDICALLY SUPERVISED PRESCRIPTION DRUG DETOX
OUR ADDICTION TREATMENT METHODS
HOLISTIC WELLNESS THERAPY
MEDICALLY SUPERVISED PRESCRIPTION DRUG DETOX
Depending on your level of dependency, you may need to detox from the drugs in your system before receiving addiction treatment. As some prescription drugs produce dangerous withdrawal symptoms, it's important to taper off them in a controlled environment under medical supervision. At The Dawn drug addiction treatment in Thailand, we have a certified medical team with extensive experience in performing all types of medical detox. You'll be cared for 24 hours a day by our attentive and compassionate staff, and stay in relaxing private accommodation to make your detox as comfortable as possible.
OUR ADDICTION TREATMENT METHODS
HOLISTIC WELLNESS THERAPY
Prescription Drug Addiction Treatment in Thailand Recovery in the Tropics
A little change of scenery goes a long way when it comes to making new changes in your life. This is especially true when getting sober, as environment is a key factor in your addiction. Here at our residential rehab facility in beautiful Chiang Mai, in Northern Thailand, you'll eat a nutritious, balanced diet that helps cleanse your system of toxins, meditate daily at our small temple overlooking the Ping River, and find the sense of calm that's been evading you over the course of your addiction.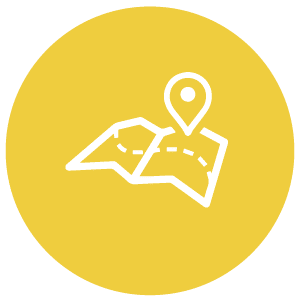 Weekly excursions are part of our programme so you can relax and experience the culture and beauty of nearby attractions in Chiang Mai.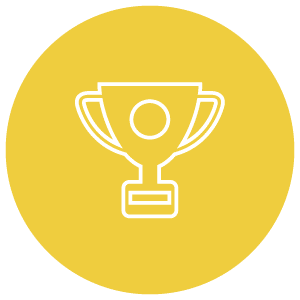 Clients tell us our cosy environment plus our genuinely caring clinical team who focus on healing at all levels is the major draw card.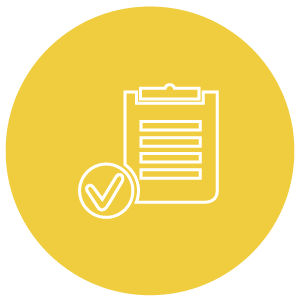 We aim to make our admissions process as simple and clear as possible. Our dedicated team is always here to help 24/7.
A Day at The Dawn prescription rehab Thailand facility
We believe in healing the whole person. You will receive intensive psychotherapy, but meditation, relaxation, and recreational activities will all play an important therapeutic role in your treatment. Here's an example of what a typical day looks like at The Dawn:
| | |
| --- | --- |
| 07:00: | Group Exercise |
| 08:00: | Breakfast |
| 09:30: | Group Process |
| 11:00: | Group Therapy |
| 12:00: | Lunch |
| 13:00: | Focus Group |
| 14:30: | Individual Counselling, Massage, Fitness Training, Mindfulness Meditation or TMS (optional) |
| 18:00: | Dinner |
| 19:00: | Group Activity, Offsite NA / AA meeting |
| 20:30: | Rest & Relaxation |
| 22:00: | Bedtime |
GET MEDICATION ADDICTION TREATMENT IN THAILAND TODAY