Opiate Rehab Thailand:
Effective Drug Addiction Treatment in Beautiful Chiang Mai
Opioids, such as codeine, fentanyl, hydrocodone and oxycodone, are narcotic pain relievers that are either derived from morphine or synthetic versions of morphine derivatives. Opioid addiction devastates the lives of an enormous and growing number of people – an epidemic that is fuelled by their widespread over-prescription.
But unfortunately, only 10 percent of those who are addicted to opioids end up seeking treatment. That's a very concerning figure, considering their extremely addictive nature and high overdose risk. In fact, opioids are responsible for the highest number of drug-related injuries and deaths. Because of their potential for physical addiction and uncomfortable withdrawal symptoms, relapse is common for those who try to quit on their own.
We want you to know that our opiate rehab Thailand it is entirely possible to get off of opioids and stay sober for good. The Dawn drug and alcohol rehab Thailand has helped many people successfully recover from opioid addiction and confidently manage their lives without drugs – and we can help you too
Opioids take a serious toll on your body. Long-term effects of opioid use include, but are not limited to:
Severe constipation and bloating
Gastrointestinal issues
Liver and kidney damage (usually due to acetaminophen and other NSAIDs typically present in prescription opioids)
Respiratory depression, which can lead to hypoxia and resulting brain damage
Opioid Withdrawal Symptoms
Repeated opioid use quickly leads to tolerance-building, and eventually your brain and body become accustomed to the level of opioids present in your system. Once this happens, you will experience withdrawal symptoms if you suddenly stop using, such as:
Intense cravings
Extreme anxiety and irritability
Insomnia
Headaches and muscle aches
Intestinal problems
Profuse sweating
Racing heartbeat
The amount of time it takes to become dependent on opioids differs from person to person. If you are opioid-dependent, your first step when entering rehab will be to enter detox, so you can safely rid your body of the presence of opioids before beginning your opiate addiction treatment Thailand.
GET opiate addiction treatment thailand
Why The Dawn is Your Best Choice for an Opiate Rehab in Thailand
At The Dawn, we are well equipped to safely and effectively guide you through each stage of opioid addiction treatment. Our international team of addiction specialists all hold Masters degrees or higher academic qualifications, and are constantly updating their skills with training in the newest techniques in addiction treatment. We hold ourselves to the highest clinical quality standards, so you can rest assured that when you are here you will be in good hands and receive the best treatment possible.
Inpatient opiate Rehab: Your Most Effective Treatment Option
Because of opioids' high risk for harm and overdose, and potential need for medical attention due to opioid-related health concerns, it is important for those who are opioid-dependent to get sober in a professionally supervised setting. Inpatient drug rehabilitation Thailand is recommended as the most effective form of treatment, as is provides the most comprehensive level of care and support. Relapse is common in the early stages of sobriety, and being in a residential setting greatly reduces the risk for this. Inpatient treatment is a more committed way to get sober – each day, you will be immersed in a full schedule of activities specifically aimed at advancing your recovery progress.
How Our opiate Addiction Treatment Works
The Dawn's Twin Pillars treatment programme is designed to help you overcome the disease of addiction and come away with the tools you need to stay sober. Its main components are: opioid detox, addiction counselling and wellness therapy.
MEDICALLY SUPERVISED OPIOID DETOX
OPIOID ADDICTION COUNSELLING
HOLISTIC WELLNESS THERAPIES
MEDICALLY SUPERVISED OPIOID DETOX
Withdrawing from opioids is uncomfortable, and can have dangerous complications. This is why it requires pharmacological management so it is extremely important to detox in the care of medical professionals, in a highly supportive setting.
Here at The Dawn, we'll begin your treatment by conducting an assessment to precisely determine your level of dependency and check for related health concerns. You will detox in the comfort and safety of our international rehab abroad under the professional surveillance of our licenced nursing team and medication to relieve any discomfort will be prescribed by our psychiatrist. Once you complete detox, you'll be ready for the next step.
OPIOID ADDICTION COUNSELLING
HOLISTIC WELLNESS THERAPIES
Opiate addiction treatment Thailand
Thailand is an ideal place to begin your recovery journey. Its warmth, natural beauty and friendly local culture create an environment that comforts you during the challenging stages of recovery. At our peaceful facility on the banks of the Ping River outside of Chiang Mai, you'll find that the fresh air and beauty of the countryside help to clear your mind, making you feel positive and prepared for the important work of getting sober at the best drug rehab in Thailand.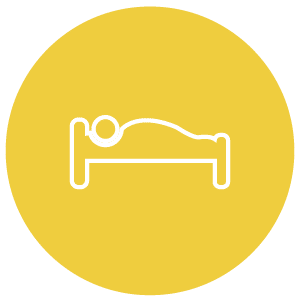 Comfortable and private room in a beautiful riverside facility with resort-style amenities at your fingertips.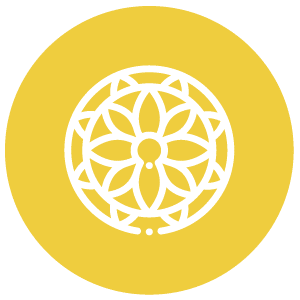 We incorporate a wide range of holistic approaches to help our clients develop mental strength and improve overall health.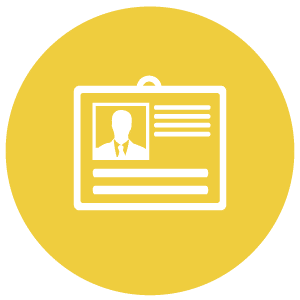 We employ a team of licensed professionals who have extensive experience in the fields of mental health and addiction.
A Day at The Dawn Xanax Rehab Thailand
We believe in healing the whole person. You will receive intensive psychotherapy, but meditation, relaxation, and recreational activities will all play an important therapeutic role in your treatment. Here's an example of what a typical day looks like at The Dawn:
| | |
| --- | --- |
| 07:00: | Group Exercise |
| 08:00: | Breakfast |
| 09:30: | Group Process |
| 11:00: | Group Therapy |
| 12:00: | Lunch |
| 13:00: | Focus Group |
| 14:30: | Individual Counselling, Massage, Fitness Training, Mindfulness Meditation or TMS (optional) |
| 18:00: | Dinner |
| 19:00: | Group Activity, Offsite NA / AA meeting |
| 20:30: | Rest & Relaxation |
| 22:00: | Bedtime |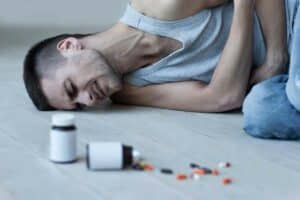 For years, opioids have been at the forefront of treating pain. However, the effectiveness of opioids over a long period...
Read More »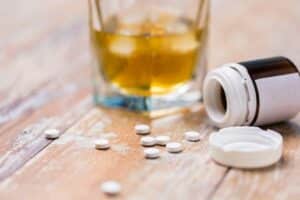 For many people struggling with depression or anxiety disorders, antidepressants are often the most effective way to provide much-needed relief....
Read More »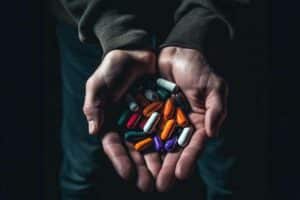 Antidepressant addiction is fairly rare, but antidepressant abuse is less so. There are so many commonly prescribed antidepressants, and antidepressant...
Read More »
A BETTER LIFE STARTS HERE – GET SOBER FROM OPIOIDS TODAY