The Dawn Depression Retreat Thailand
Breathe New Life Into Your World
Depression is so much more than just feeling blue. While it is normal to feel sad from time to time, for people with depression, life feels utterly devoid of joy. If you feel hopeless, incapable of finding pleasure in things you were once passionate about, or unable to summon the energy and concentration required for you to complete your daily tasks, you may be suffering from clinical depression.
Depression is a serious and high-risk disorder, and it greatly interferes with your ability to meet your family, career and social responsibilities and enjoy life. But the good news is, it is completely treatable. And The Dawn's depression rehab Thailand we offer a comprehensive, all-inclusive depression treatment Thailand program in a sunny and rejuvenating setting that will lift your spirits and usher you into wellness.
Signs and Symptoms of Depression
Everyone experiences depression differently – symptoms can vary from person to person, but commonly include:
Extremely low energy:It's hard to get up in the morning, and you are too tired to do the things you need to throughout the day.
Loss of self-worth: You often criticise yourself, get down on yourself and dwell on past events and conversations that didn't go the way you hoped.
Physical pain: You may get frequent headaches, muscle aches or upset stomach.
Insomnia or hypersomnia:You may have a hard time falling asleep, or frequently wake up in the middle of the night. Or, you might sleep way too much, but still feel lethargic when you are awake.
Loss of appetite: You may feel unable to eat, or like you have to force yourself to consume food.
Comfort eating:Conversely, you might eat foods that are high in salt, fat or sugar to make yourself feel better.
Risks of Untreated Depression
Untreated depression may progress, and severe depression can lead to more grave consequences, such as:
Self-harm
Suicide
Relationship issues
Irresponsible behaviour
Health problems due to poor sleep, diet and exercise
Co-occurring addiction
The Dawn: Asia's Best Depression Treatment Thailand
At The Dawn's retreat for anxiety, we have a low staff-to-client ratio, so you will receive plenty of personal attention from our therapists who know you, know your story and care about your success. Unlike large psychiatric facilities where the impersonal feel can compound depression and anxiety, our small therapy groups mean you will have an easier time getting to know your peers and opening up about your experiences. You will be surprised by how much you have in common with others in the programme, and by learning from others' stories, you will come to realise that you are not alone in what you're going through.
GET HELP WITH YOUR DEPRESSION NOW
Inpatient Depression Rehab Thailand: A Clear Path to Wellness
To truly have an effect on a disorder as pervasive as depression, it is best to treat it intensively. As opposed to outpatient rehabs for depression, where outside your therapist's office you are still immersed in the environment and patterns that have you feeling stuck in a rut, inpatient depression treatment program's in Thailand can provide an important break from your daily life.
At our Thailand depression retreat, you will work through a focused programme that is personalised to your needs, designed to comprehensively address your depression symptoms as well as its underlying causes. And you will be surrounded by compassionate, supportive counsellors and peers the whole way through.
How Our Depression Treatment Program in Thailand Works
When you arrive at The Dawn Depression Retreat Thailand, your first step will be to undergo an initial assessment by our clinical team. Your therapist will then create a personalised treatment plan that includes individual therapy, group therapy and holistic wellness services for a well-rounded approach to tackling your depression.
Expert Depression Counselling
Our highly qualified team uses time-tested depression treatment methods such as cognitive behavioural therapy (CBT) and dialectical behaviour therapy (DBT) to address your depression at its source. We also offer cutting-edge methods like transcranial magnetic stimulation (TMS) to heal treatment-resistant depression without the use of drugs.
You will learn techniques for managing your depression that you can apply to your day-to-day life after treatment. While you stay with us, you will participate in regular individual and group counselling sessions, and have a daily schedule full of activities that support your progress and improve your mood.
HOLISTIC WELLNESS THERAPY: THAILAND RETREAT FOR DEPRESSION
Our programme includes an assortment of complementary therapies, so you can reap the healing benefits of holistic practices and develop a new self-care routine that will support your well-being for years to come. Wellness therapies include:
Fitness training
Yoga
Mindfulness meditation
Massage therapy
Art therapy
Taking a holistic approach to your wellness puts you in a calm and centred frame of mind that advances your counselling work, and provides an alternative to 'talk therapy' for addressing deep-rooted issues.
Find Happiness at our Depression Retreat Thailand
Treating your depression holistically means getting your sleep, diet and exercise back on track. Here at our peaceful facility in tropical Northern Thailand, you'll be lulled to sleep each night by the sounds of the river not far from your window. You will also find it easier to get out of bed each day when you can wake up to the warmth of the morning sun. Your daily schedule will include endorphin-boosting workouts, grounding yoga sessions and outdoor excursions that help you rediscover the joy in life. And, you'll eat delicious Thai and Western food made with locally sourced ingredients to improve your gut-brain connection.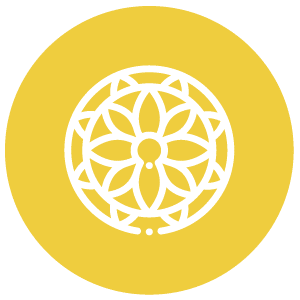 We incorporate a wide range of holistic approaches to help our clients develop mental strength and improve overall health.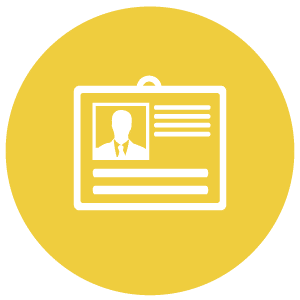 We employ a team of licensed professionals who have extensive experience in treating a range of mental health conditions.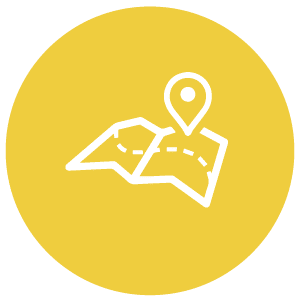 Weekly excursions are part of our programme, so you can relax and experience the culture and beauty of nearby attractions in Chiang Mai.
A Day at The Dawn Thailand Depression Retreat
We believe in healing the whole person. You will receive intensive psychotherapy, but meditation, relaxation, and recreational activities will all play an important therapeutic role in your treatment. Here's an example of what a typical day looks like at The Dawn's depression rehab retreat center:
| | |
| --- | --- |
| 07:00: | Group Exercise |
| 08:00: | Breakfast |
| 09:30: | Group Process |
| 11:00: | Group Therapy |
| 12:00: | Lunch |
| 13:00: | Focus Group |
| 14:30: | Individual Counselling, Massage, Fitness Training, Mindfulness Meditation or TMS (optional) |
| 18:00: | Dinner |
| 19:00: | Group Activity, Offsite NA / AA meeting |
| 20:30: | Rest & Relaxation |
| 22:00: | Bedtime |
FIND OUT HOW WE CAN HELP YOU AND GET STARTED ON THE PATH TO A BETTER LIFE.