Singapore's strict drug laws are part of the country's determination to maintain a firm grip on public order. This approach has arguably served Singapore well; clean and safe streets, thriving businesses, and high quality of life would have been hard to achieve otherwise, given the amount of people sharing such a small space. But such a system also has its share of casualties, with mistakes such as illegal drug use having devastating legal and social consequences for many. The general lack of drug rehabilitation centres in Singapore has inspired increasing numbers of addicts to seek help from overseas rehabs.
The Difficulty of Rehab Centre in Singapore
Singapore's impatience over the drug issue has long been evident from its unwavering decision to send thousands of users to prison each year. Drug abusers looking to clean up their lives are given little sympathy within the system; if they see a doctor for help regarding their drug use, the doctor is legally obliged to report the addict to the police.
Social stigma worsens the problem, causing unnecessary suffering among people who are addicted to drugs. The pain and isolation they feel due to social stigma can actually cause them to rely on drugs even more. Research clearly shows that drug users need love and support to help them quit. Failure to receive that positive encouragement – in fact, receiving its very opposite – can weaken the resolve of addicts, making their efforts to quit far more difficult than they would otherwise be.
Each of these factors points to an unmet need in the approach of Singapore's government, which relies on no carrot and all stick. The very nature of addiction means that the behaviour – drug use, in this case – has become compulsive rather than voluntary; the addict therefore needs to be strengthened through care and given the resources to learn how to stand tall once again. By contrast, punishment and shunning tend to only reinforce the psychological triggers that caused the substance abuse in the first place.
It is possible to find the occasional rehab centre in Singapore, but they are few in number and tend to offer a less comprehensive set of services than those found abroad. Fortunately, nearby countries such as Thailand offer Singaporeans a chance to receive world-class treatment, away from the legal risks and social stigma that they would otherwise endure at home.
Luxury Rehab in Thailand
Thailand is renowned as a medical hub of Asia, offering luxury rehab with excellent accommodation and fine cuisine in a caring environment. Considering that the alternative may be a Singaporean prison, it is no wonder why so many choose instead to treat their addiction through the various holistic recovery programmes available at rehab centres in Chiang Mai. Empowering therapy and group counselling sessions, outdoor excursions, and personalised service for inpatients represent a vast improvement over the likely outcomes for drug users who remain in Singapore.
As a close neighbour of Singapore, Thailand offers highly accessible rehab centres where clients can receive care with complete confidentiality. Luxury rehab centres in Thailand offer high levels of comfort and service, helping turn the rehab experience into a virtual therapeutic holiday. Large numbers of international clients attend rehab in Thailand, for prices much lower than comparable Western rehab centres can offer.
The level of care and attention to be found through luxury rehab in Thailand is important for more than simple reasons of comfort. Substance abuse and addiction recovery are highly delicate processes, requiring the patient to re-adjust their habits, behaviours, and thought processes over time through focused treatment.
Such a project requires a stable and supportive atmosphere, a highly experienced team of therapists, and a sustained focus on both the immediate problem of addiction as well as any underlying psychological issues that the patient may need to address. The philosophy of "don't just treat the illness; treat the patient", is essential for addicts to have the best chance to experience a full recovery while minimising their chance of a relapse.
The Dawn Rehab in Chiang Mai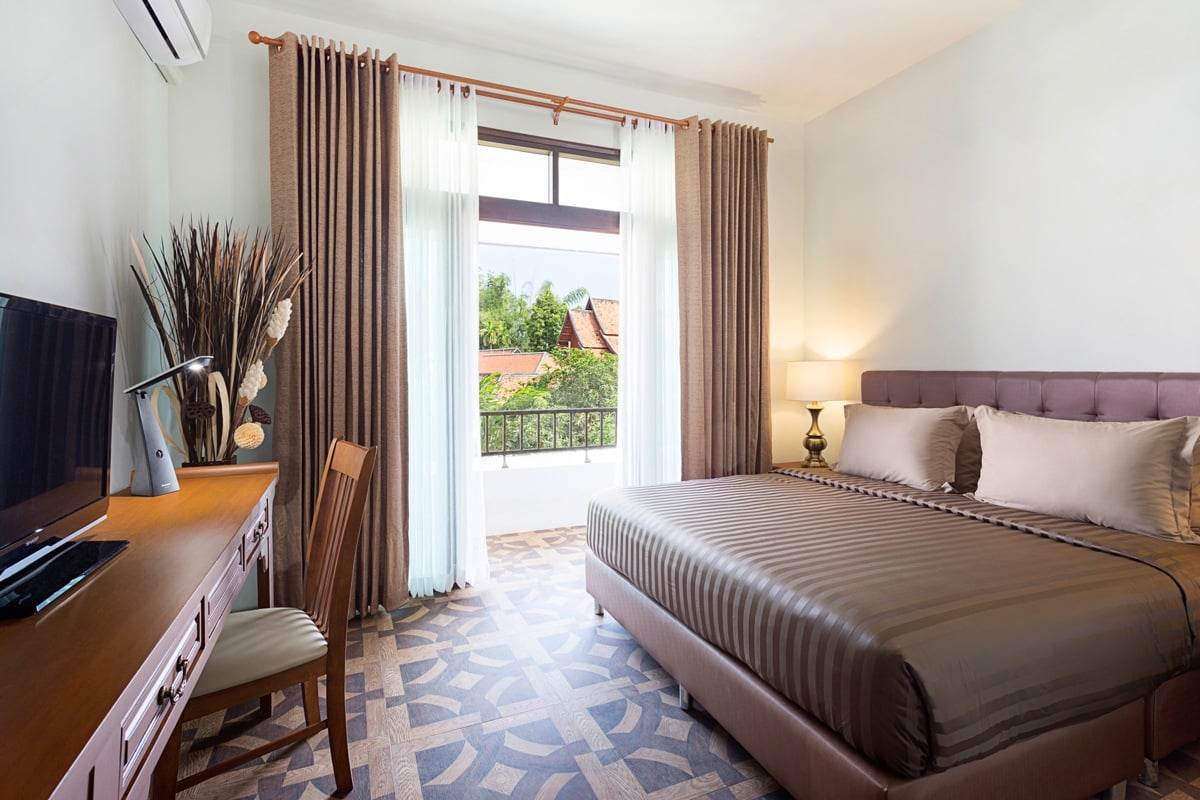 Embodying the best of this holistic approach is The Dawn Medical Rehab and Wellness Centre, offering private rehabilitation in Thailand's scenic Chiang Mai province. We offer comprehensive inpatient therapy and support for a range of addictions and mental health issues. We recognise that addictive behaviours often have more than one underlying cause, and our therapists use a range of methods to treat both immediate and long-standing issues.
We employ a balanced methodology called Twin Pillars to bring compulsive behaviour under control. The Twin Pillars model refers to complementary approaches toward our clients' internal world of thoughts and emotions, as well as more physical stress release and personal management activities. The combined effect of this dual approach is that our clients learn true self-control once again. Strong urges become less frequent and more easily managed, thanks to the techniques learned in therapy and refined through practise.
For more information about addiction recovery at The Dawn Rehab in Thailand, contact us today.