Some of you may have seen or heard something about interventions on TV. An intervention is a process by which family and close friends of the addict or person suffering from a mental illness get together and confront them. It begins with an open discussion, often with a professional assistance, to help solve the family's problems and achieve an ideal outcome for everyone (addict, family, friends, etc).
The main goal of a successful intervention is to get the addict to agree to go to a treatment facility. One of the added benefits of a family intervention is that it improves the mental health of the entire family by creating an environment of honesty and a deeper understanding of the disorder. An intervention is led by a professional. It is very important that a professional is consulted before staging a family intervention. 
The professional interventionist knows their stuff and will educate the family, friends, and colleagues on what to do, what to say, and what not to do. Somewhat like putting on a play; there is a script, rehearsal and preparation leading up to the event. This is not a time to criticise or tell the addict about all the reasons that you are angry. It's a time of love, honesty, support and compassion.  
Coached by the interventionist, family members and loved ones tell the addict how they feel, how their addiction affects them, and how much they care. Then they give them options to seek treatment, followed by consequences for not going. Trying to do this alone could have negative results. It might end up pushing the addict away. Make sure that you consult with a trained family intervention specialist or inpatient drug rehab centre to explore your options before taking action. 
Can It Help the Addict?
The short answer to this question is, yes. Most family interventions are successful.
On the day of the intervention, when a professional is guiding the process. However, anyone who has spent time around an addict knows that talking to them about their illness is stressful. Caring questions are often met with resistance and anger. Addicts are known for getting defensive and becoming irrational. They are usually dishonest, at least, about their drug use. They get defensive because they are in denial about the addiction and can't be honest with themselves. If they can't be honest with themselves, then they certainly can't be honest with anyone else, especially family.  
When they hit bottom, they are more open to change. Sometimes they will promise to get help, but not follow through. Maybe they are saying this to placate others. Perhaps they sincerely want to change. Unfortunately, the chances for follow through are quite slim. The disease of addiction is strong and it overrides rational thought. More often than not, they don't want to stop or don't believe they can stop. A family intervention led by a skilled interventionist can get through to the addict when family and friends can't do it on their own.  
What is the Purpose of Holding an Intervention?
The purpose of an intervention is to get the addict to seek help no matter where they are at with their drinking, using, process addiction or mental health. Generally, the goal is to get them into an inpatient drug rehab or treatment centre. The interventionist will help the family of the addict organise a plan to meet the addict on their level. Addiction and mental health issues affect the whole family. It is common for family and friends to worry in secret and don't know what to do or how they can help. This is why a family intervention is needed; it creates a safe place for issues to brought out and discussed.  
Having a third party who is objective and well versed at family interventions is extremely important. Often the family and friends of the addict have been enabling the addict without knowing it. Addicts can be extremely manipulative. Family and friends are easily caught up in the chaos and manipulation. Perhaps they have tried different methods to get the addict to stop without success. The interventionists are often recovering addicts themselves or counsellors who have a deep understanding of addicts, mental health and the disease of addiction. They are also professionally trained and experienced at staging a family intervention.  
How is an Intervention Staged?
1. Preparation and Rehearsal
Fist the interventionist will talk with the family or friends to find out what is going on and how they can help. A team is formed by gathering family, friends and sometimes a coworker or boss. The intervention specialist will offer support by educating all participants on addiction, mental health and the intervention process. They can provide insights that the intervention party can use to convince their loved one that they need help.  
Someone struggling with drug abuse or addiction might not see how their actions affect others. Friends and family can help trigger a "moment of clarity" by describing their concerns and ways the addicted person has hurt them. These stories should be pre-written and reviewed by a professional, along with the other members of the intervention team, before going to the intervention. Everyone must rehearse and prepare for the family intervention with guidance and clarity on the topics that will be discussed. They need to come up with a follow up treatment plan, which the interventionist and drug rehab staff can help with.
2. Choose a Place and Time
As a general rule, the space where the family intervention is held should be familiar and non-threatening to the addict. This puts the person more at ease during the intervention and will increase the chances of success. It will also be helpful to try to schedule a meeting time when the addict will not be extremely intoxicated. At the very least, a time when they are close to being sober. The best time is when they actually are sober. Interventions usually last between 30 minutes and 90 minutes. There is no mandatory time period, but everyone will need to arrive early to prepare and rehearse.
3. Be Ready for All Outcomes
Of course, the best outcome is that you present your case to the addict, give them the options and then they peacefully agree to go to inpatient drug rehab centre. You have a car and maybe a plane ticket ready with someone to escort them. The thing to remember is that no one can control or predict how your loved one will react to the intervention. If they have hit a bottom, they are usually more open. 
At first they will probably feel as if they have been ambushed. That is pretty normal. Not to worry, the interventionist can handle whatever comes up. That is their job. They establish trust and lead the process. They are experts at keeping everyone calm, even in a hostile environment. Their presence is essential in fostering a successful and productive outcome. Hopefully, the loved one is willing to get help and agrees to go to an inpatient treatment centre.  
4. Moving Forward
This is where boundaries become very important. All participants in the family intervention party MUST be in agreement of the needs, expectations and recovery goals for the addict to meet post-intervention. The addict needs to be held accountable. If he or she does not keep up with treatment, there will be clear consequences. 
Possible consequences could be cutting off any funds or money being given to the addict, removing children from their custody or refusing to let them live at home anymore. It's important for the intervention party to stay strong in enforcing these consequences. The addict will not usually like the new consequence and it can often be difficult for family and friends to stick to these. However, these new boundaries are keys to success in insuring the person gets the help they need.
5. Treatment
The goal of the intervention is to get the addict into treatment. It's important that you have chosen the treatment centre before doing the intervention. There are many types of treatment centres out there. Make sure that you do the research to find one that meets your needs and coordinate with the staff. They will be a source of support during this process.
Letting Go of Old Habits at Inpatient Drug Rehab Centre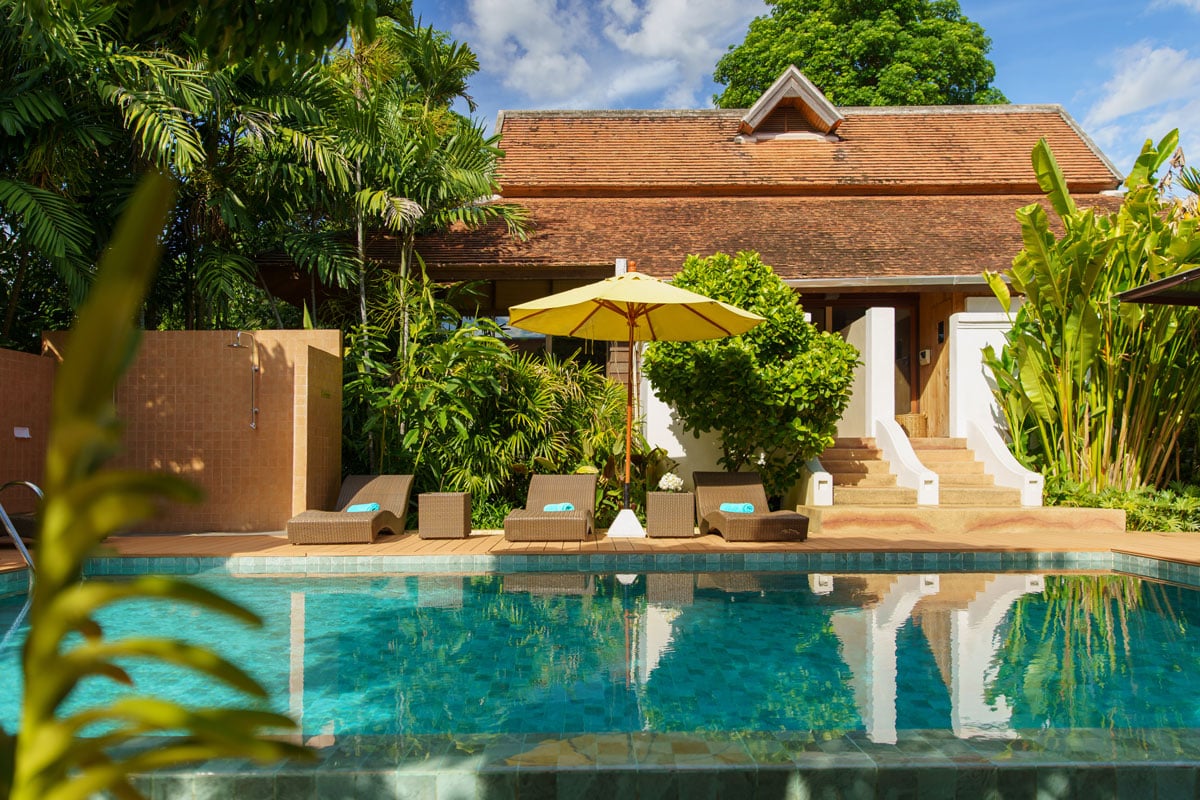 Once the addict gets into treatment they are able to rest and disconnect from the stresses and triggers of the outside world. Since these stresses often have fuelled their addictive coping skills, it is necessary for them to take a temporary break from the real world. In inpatient drug rehab centre they learn to break old habits and cut ties with unhealthy friends to create new healthier ones.  
Group Therapy
Most treatment centres start with 30-day programmes that provide daily group therapy and constructive activities. They are given a structured routine to keep them busy, healthy and out of trouble. The group therapy sessions are beneficial because the addicts get a chance to communicate with others who are going through the same things. Group therapy is where most addicts and alcoholics get the chance to admit their problems out loud for the first time. It will help them to get out of isolation and to connect with others. All group therapy is facilitated by a therapist or counsellor to insure a safe and comfortable environment.
Individual Therapy
Private or one-on-one sessions with an assigned counsellor typically take place as well. The purpose of these private sessions is to be able to focus exclusively on individual issues and create strategic plans and healthy coping skills. The patient usually has the same counsellor during their stay in treatment. Counsellors typically are viewed as the most important figure in the lives of the newly sober person. Upon approval, the counsellors can speak to the family as well.
Recovery Groups
Another important aspect of drug and/or alcohol treatment is the introduction to outside recovery groups like Alcoholics Anonymous and Narcotics Anonymous. These meetings are held regularly and can become an important new support network for ongoing recovery. The treatment centre will have information on these meetings along with staff who will drive them to local meetings weekly.  
Some centres also have meetings onsite, as 12-step members volunteer to bring the meeting to the centre. Many of these members are open to providing their phone numbers to patients to stay in touch with for the future. It is very important for the newly sober addicts to make connections with other people who are not drinking or using drugs and who are further along on the path of recovery.  
Benefits of Inpatient Drug Rehab Centre
Getting into a new physical environment and away from temptation is a given about inpatient rehab. Triggers can come from anything on the outside. It could be as simple as a smell that triggers the desire to get high. Inpatient rehabs are essential in that the patients can't leave while in a vulnerable state. During the entires stay, patients can expect to receive 24-hour support from rehab staff. They will also be immersed in a community of recovery peers who they can share their experiences with and rely on for valuable support.
Most people who have been through inpatient treatment say that they start to build connections and make friends during their stay. Often people come to treatment at a low point in life. Perhaps they have gone through a divorce, period of depression, work burnout or just severe unmanageability. When given the opportunity to share their problems, they often feel instant relief and will be able to continue that in the future.
Huge transformations can happen while in treatment. A new healthier happier person comes out. Living in the addiction is often a life of insanity, stress and hiding. When the person can let the past go, they emerge as a totally new version of themselves. This comes faster when surrounded with others who understand and face similar problems. They become invested, not only in themselves, but also in the recovery of others.
The Path to Recovery – The Dawn Drug Rehab Thailand
The path to recovery is by no means easy, but once the addict has had the experience of living life in a healthy way, they learn that it is possible. An inpatient drug rehab or treatment centre gives them the space they need to do that. The addict then becomes responsible for their own life and things start to get better. They can heal relationships with family, friends and employers.  
The recovery process can start with a concerned family member staging an intervention. The best way to help and addict is to find support for yourself and learn more about options for recovery. A family intervention can improve the health of the entire family. If you have questions or need support let us know. We will be glad to help. 
The Dawn is a drug rehab and wellness centre located in Chiang Mai, in Northern Thailand. We are one of Thailand's most respected addiction treatment centres. We use established, research-backed treatment modalities and provide personalised care to treat addiction, depression, anxiety, bipolar disorder, personality disorders, PTSD, and executive burnout. Please see our contact page to reach us for immediate assistance.