As most people were literally left to their own devices during COVID-19 related lockdowns, many began engaging with technology in different new ways. Recent reports show that online gambling services have exploded in popularity, which could lead to a subsequent increase in gambling addiction.
The implementation of COVID-19 related lockdowns worldwide corresponded with a dramatic increase in many people's screen time. While swiping the long hours away can help alleviate some of the restlessness and anxiety that comes from being stuck at home, it also increases exposure to heavily marketed goods and services, including online gambling. Some countries have noted that bookmakers increased advertising on websites and social media to lure in potential customers, which can be problematic for those struggling with a gambling addiction, or those simply suffering from boredom and looking for a way to kill time. 
In the UK alone, it is estimated around 350,000 are affected by gambling addiction, with as many as 160,000 affected in Australia. Though a few countries such as Belgium, Spain and Latvia have imposed some restrictions on online gambling in order to try and curb addiction during the lockdowns, the majority of these services remain easily accessible and highly tempting. This poses a serious risk for an uptick in gambling addictions during the pandemic.   
How the Pandemic Has Fueled Online Gambling
In a few short months, our daily lives and regular habits have changed dramatically. Both the physical and mental impacts of the COVID-19 outbreak have contributed to an increased use of online gambling services. These impacts include: 
Boredom, Depression and Anxiety
Few of us are used to spending so many hours, day after day, in our own homes. Cut off from our regular outdoor activities, classes, and even workspaces, many people began feeling bored, anxious, and even depressed. The pandemic itself lent to stress not only about our health, but also about our work and relationships. These feelings, plus the shift of most interactions to an online forum, created a perfect storm for susceptibility to clicking onto an online gambling site.
Ban on Live Sports, Closure of Casinos
The crowds found in casinos and sports arenas around the world were quickly recognised as hotspots for the spread of the coronavirus, and were shuttered in many countries. For the first time, major sports seasons and events, including the upcoming Olympics, have been suspended, leaving avid sports fans and casual gamblers at a loss. Dramatic increases in visitors to online gambling sites suggest that people are filling the gap through online gambling. 
Is Online Gambling More Addictive?
A recent study by the UK's Gambling Commission found that 1.2% of all people who gamble have developed an addiction, but this figure increases to 2.5% when only online sports betting is considered, and a staggering 9.2% when the focus shifts to online gaming like casino games and roulette. 
Part of this is due to the speed of online gambling – gamblers don't have to wait for specific matches or tournaments, but can place bets in quick succession, chasing wins (or losses) one after the other. Because it is possible to gamble using credit cards instead of cash in hand, debts can be run up extremely quickly before people even really wrap their heads around how much is at stake. The fact that this type of gambling is available 24/7 via a simple click on our phones or computers, also factors into the heightened addiction rates. 
Additionally, online gambling is more easily hidden. It's far more obvious if you are spending hours at the casino or at a racetrack than if you are simply sitting in the corner scrolling and clicking. This lack of visibility can mean that others may not see you need help until the problem has become very serious.
Do You Have a Gambling Addiction?
There are many people who do enjoy casual or occasional gambling that does not result in any negative consequences to financial or mental health. These are gamblers who can accept a loss and walk away from a further bet. However, if you are noticing that you're clicking into sites more often, and placing larger and larger bets, you may be developing a dependency. Gambling addiction impacts both men and women, and can have serious effects. 
Signs and Symptoms of Gambling Addiction
Constantly thinking about or reliving gambling-related experiences
Increasing amounts of time during the day spent gambling
Repeated, unsuccessful attempts to reduce or stop gambling
Using gambling as a "go-to" activity to relax or feel better
Having to make increasingly larger or riskier bets to feel satisfied or excited
Trying to win back money lost through gambling by engaging in further gambling
Attempting to downplay or cover up gambling habits
Experiencing financial strain as a result of gambling
Impacts of a Gambling Addiction
When people think of gambling addiction, it is immediately assumed that most of the impacts are financial. While those who struggle with gambling do face financial difficulties as a result of their dependency, the impacts of gambling go far beyond bank accounts, and often have serious negative effects on relationships, work and even legal issues.
Gambling has been proven to impact mental health, and has been linked to conditions like depression, and anxiety disorders. People struggling with gambling addiction are at greater risk for suicide – one study found that gamblers are six times more likely to have suicidal thoughts or attempts. The stress of living with a gambling disorder often manifests in physical ailments as well, such as digestive issues and migraines.
If you or someone you love has a problem with gambling, seeking professional help from an addiction specialist is a necessity. Speaking with someone who understands the science of addiction and can help address and treat the root causes of dependency will lead to the best possible outcomes for recovery.
Getting Help at The Dawn Rehab Thailand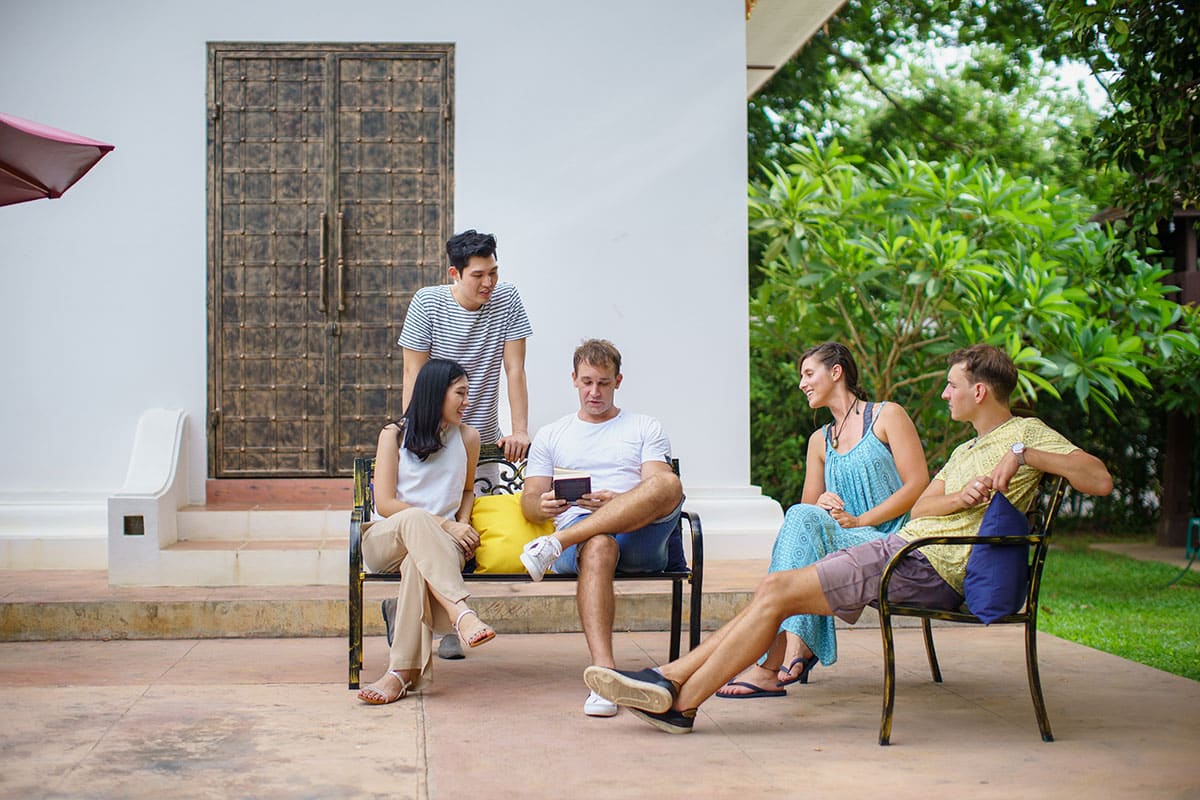 The Dawn Wellness Centre and Rehab Thailand offers residential treatment that specialises in behavioural addictions such as gambling. With a maximum intake of 35 clients at a time, our highly experienced professional team offers personalised attention and customised treatment plans for each and every client.
The fundamental objective of our programme is for clients to achieve and maintain long-term recovery by equipping each individual with a personalised set of coping tools to use when dealing with stress and triggers. The Dawn utilises a unique "Twin Pillars" approach for treatment, seamlessly blending Western psychotherapeutic techniques with proven Eastern wellness practices to holistically address the addiction, and allow the development of a full, healthy lifestyle.
If you're looking for a way out of a gambling addiction, we can help you. Call us today to learn more about The Dawn.