With so much attention directed towards the immediate physical impacts of the COVID-19 pandemic, it's easy to forget that this crisis is behind a surge in depression, anxiety, and other mental health struggles. Protecting our mental health is essential in helping us adjust to a "new normal."
The breadth of impacts related to COVID-19 has been nothing short of staggering. Our daily lives have been rocked by the harsh realities of the outbreaks, as well as the myriad of restrictions that have been imposed in an attempt to quell the spread of the virus. Checking the daily figures charting transmission and abiding by a variety of public health measures has become commonplace as we try to understand what is happening around us, and keep ourselves and our loved ones safe.
Less obvious, but just as serious, is the toll that the stress of the pandemic is taking on our mental health. In a recent poll, 45% of adults in the United States alone reported that they feel impacted by heightened levels of stress and anxiety during the COVID-19 crisis. Social isolation and loneliness were key factors in people's poor mental health, as well as job loss and other economic woes. The pandemic has led to increases in depression, anxiety, and post-traumatic stress disorder (PTSD), as well as serious cases of burnout, particularly for those in the healthcare sector.
Recognising and understanding both the drivers and impacts of mental health issues related to the COVID-19 pandemic is essential in prevention, as well as appropriate treatment if you need help. Many people are struggling with adjusting to the "new normal," and reaching out for professional guidance is a natural and important step towards regaining your mental health.
Anxiety, Depression and COVID-19
COVID-19 has presented a unique set of challenges for our mental health. Not only has the pandemic itself created fear and concern, but the restrictions in order to control it have limited many peoples' usual coping techniques for dealing with stress. So, while in pre-Covid times you may have gone out and taken a run when you felt overwhelmed, or went out to dinner with friends to unwind, in many places your options are far fewer.
This combination of high stress with few outlets for relaxation has fueled feelings of depression and anxiety. These conditions are further complicated by other situations occurring during the COVID-19 crisis. These situations include:
Social Distancing and Isolation
There is a biological need for humans to be around other humans – it's one reason why our fear of social or romantic rejection is so acute, and that the pain of loss can feel unbearable. Studies have repeatedly shown that isolation and loneliness negatively impacts mental health in a variety of ways, contributing to depression and anxiety, as well as poor sleep quality and impaired executive function. So while rationally we can accept that lockdowns are a necessary measure to prevent the spread of COVID-19, our discomfort with it arises from our most basic instincts.
Economic Impacts and Job Loss
Mental health experts agree that economic downturns can have a profound impact on mental health, interrupting social opportunities that are important for both physical and psychological wellbeing. For those dealing with job loss, they may also feel a loss of a sense of identity and purpose along with financial hardship.
COVID-19 has posed the largest financial shock to the global economy in decades, and as a result many people are feeling the effects in their own financial situation. Looming uncertainty as to how long the pandemic will last, and how quickly the economy can rebound is a definite contributor to anxiety and depression.
Existing Mental or Physical Health Conditions
For people already living with chronic physical or mental health issues, COVID-19 poses an additional and heavy burden. Anxiety about contracting the virus and lockdown protocols can prevent or reduce regular health check-ups, leaving people to either try to cope on their own, or to navigate services over the phone or internet. This abrupt change in care and the stress of the situation may exacerbate symptoms and complicate treatment, and result in feelings of depression and anxiety.
The Trauma Associated with COVID-19
While many people immediately associate trauma and post-traumatic stress disorder (PTSD) with major events such as war, psychological trauma includes anything that poses a direct threat to one's life, as well as serious physical injury and sexual violence, or witnessing any of these things happen to another person.  It is estimated that 60-85% of people have experienced a traumatic event in their lifetime. PTSD has been seen in past pandemics such as SARS, particularly for health workers, but also for those in quarantine. 
Ongoing symptoms like flashbacks, nightmares, anger, irritability, and fear, particularly when triggered by sights, sounds, or smells that remind you of the traumatic experience can indicate that you may be struggling with PTSD.
Impacts of Burnout in the Healthcare Sector
Lauded as heroes for their work saving lives, healthcare workers around the world are responding to the biggest health crisis of the century. The sheer volume of patients combined with their urgent medical needs and the constant threat of infection have created a uniquely high-stress environment, even for trained and experienced professionals. The need to isolate patients means that it is often doctors and nurses alone who are physically present with people when they pass away from COVID-19, which contributes to the mental and emotional burden of the work.
These workplace stresses have impacted health workers across the globe, with a recent study showing that medical workers treating COVID-19 patients in China, Canada and Italy demonstrated high rates of anxiety, depression, and insomnia. Qualities that often help medical professionals excel at their jobs, like self-reliance, can actually prevent them from seeking outside help for mental health issues, and can compound professional burnout.
Overcoming the Struggles of COVID-19
The pandemic has already created short-term implications for mental health, and it is likely some people will also experience longer-term effects. Seeking professional treatment for mental health issues brought on or exacerbated by the pandemic improves your ability to manage symptoms and regain a sense of peace and normalcy. Though lockdowns have made it difficult in some areas to meet face-to-face with a therapist, online and phone consultations are increasingly available so that you can start getting the help you need from the safety of your own home.
Finding a Safe Space at a Mental Health Retreat in Thailand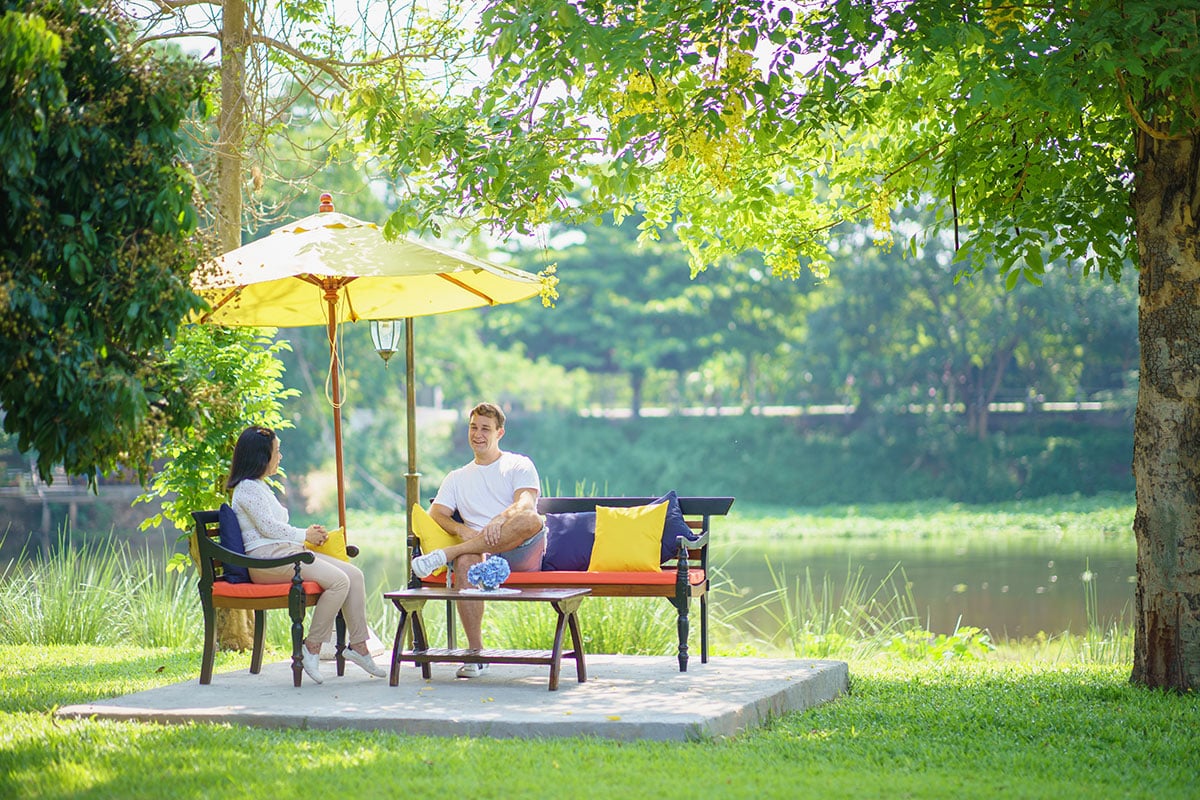 The Dawn Wellness Centre and Rehab in Thailand is a unique residential facility offering customised, compassionate mental health treatment. With zero local cases of COVID-19 since mid May 2020 in Thailand, and currently only medical tourists allowed into the country – clients at The Dawn are in one of the safest places in the world. 
We treat a wide variety of conditions, including depression, anxiety, trauma, PTSD, personality disorders, bipolar disorders, and professional burnout. Our successful "Twin Pillars" approach uses a blend of modern psychotherapies and wellness practices to heal both your mind and body, giving you all the tools you need to cope with life's challenges.
Call The Dawn today and learn more about how we can help you adjust, cope, and thrive in today's "new normal.