Recovery begins in earnest when you choose a fully equipped facility that helps you rediscover a healthy lifestyle. It is therefore essential to invest your time and money in the right Thailand drug rehab centre, so you can overcome your challenges and get back on the path to success.
People suffering from addiction or trauma are often confronted by new and scary experiences. These intense episodes bring about uncontrollable emotions, making it difficult to know where to turn for help. With proper research, however, you can find the best Thailand drug rehab centre to receive personalised care and support. The following questions will help you make an informed decision when dealing with a substance use disorder. When seeking a responsible rehab facility, find out:
Do They Provide Individual Sessions for Therapies?
It is always advisable to choose a rehab centre whose trauma therapists deliver personalised, one-to-one sessions with clients. Every addicted person has special needs requiring attention, and private sessions with the therapist are ideal for discussing your addiction. When selecting a rehab facility, it is therefore best to ask about the level of individualised care that they can offer.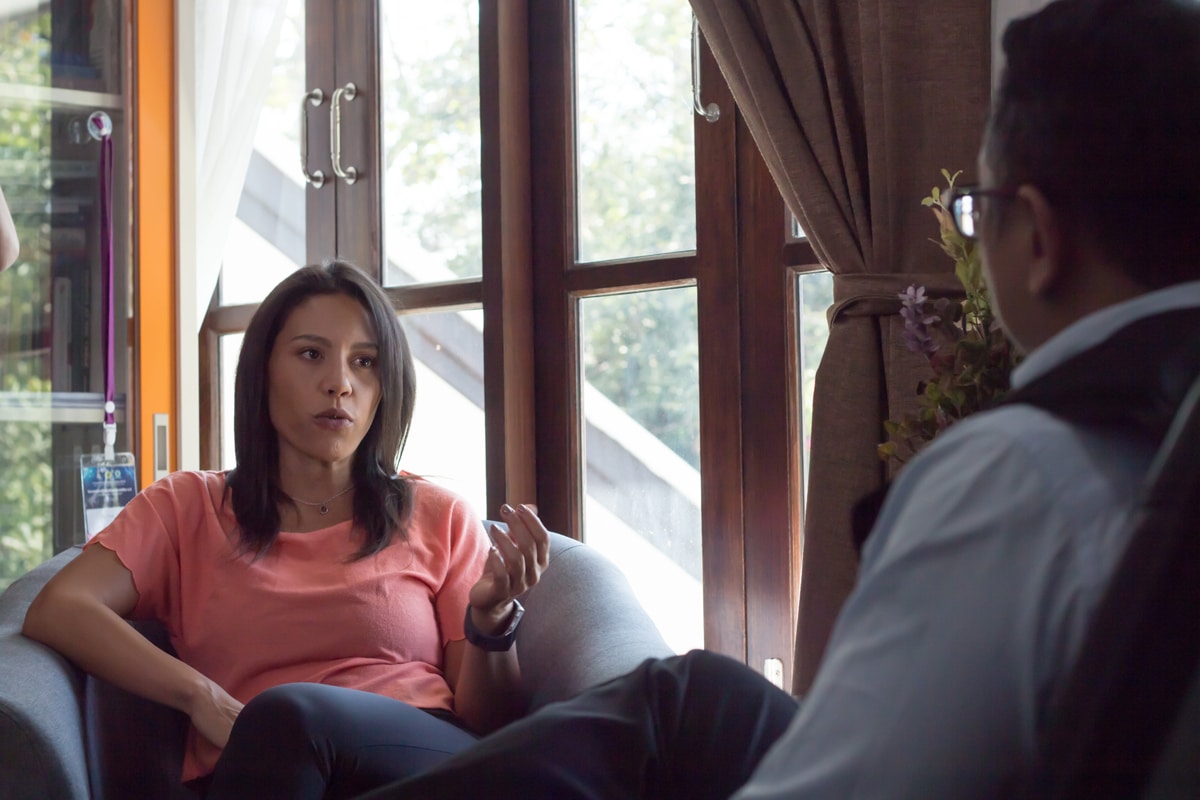 The ideal facility should offer at least two private sessions per week, to help you deal with ongoing issues and to accelerate the recovery process. Fewer than two weekly sessions can result in client disengagement, at a time when full participation is needed most. The best-equipped centres may offer daily individual counselling, either as a standard practice or as a special request for your personalised programme.
What Types of Therapy Do They Use?
Addiction and trauma treatments come in many forms – and special care must be taken during implementation, to avoid triggering your addiction. We therefore recommend asking your intake counsellor about the specific therapies that they deploy. Structured programmes are best for providing complementary approaches, particularly when they include 12-step mindfulness-based cognitive therapy to promote early recovery. It is also essential to seek a rehab centre that incorporates proven methods for improvement at every stage of treatment.
Where is the Rehab Centre Located?
When selecting a Thailand drug rehab centre, location and accessibility are key. Consider how you can travel from your city to the rehab centre: Is it located near an international airport? Does the centre arrange for direct pickups and transport to the facility?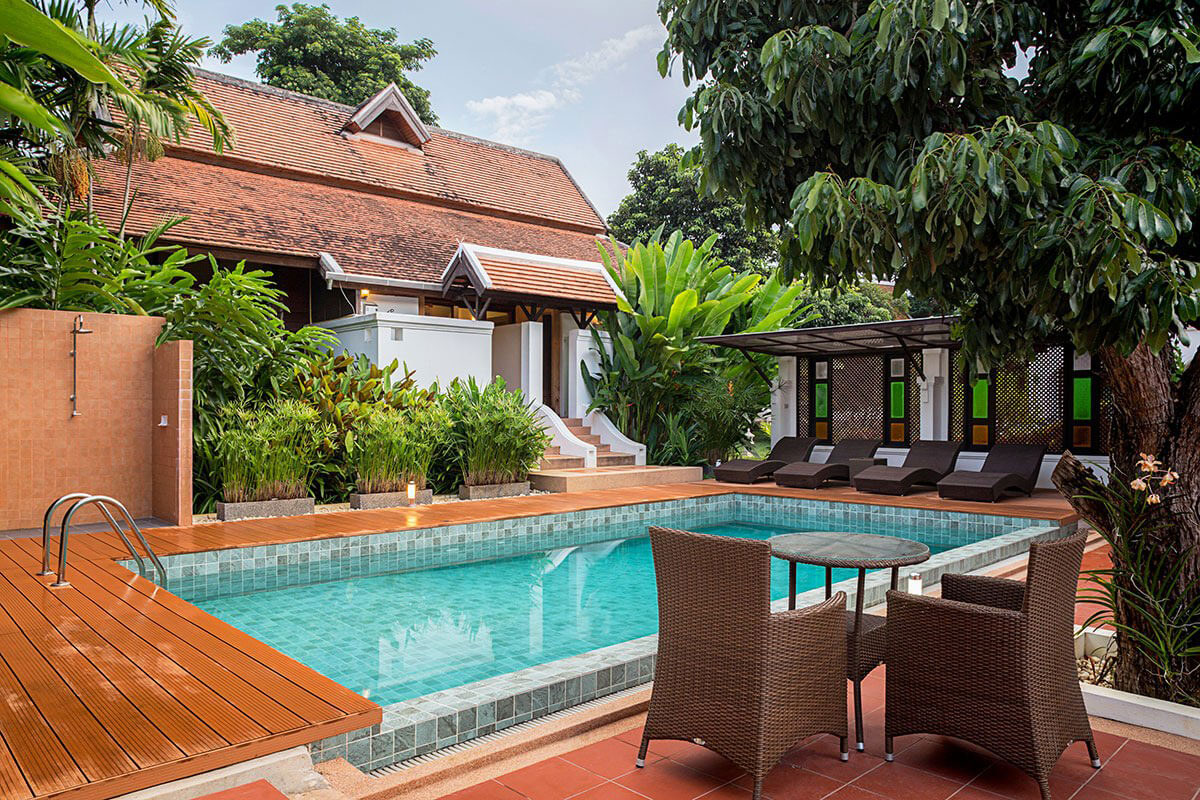 Other elements will also be important on your arrival. In particular, the atmosphere of the rehab centre will play a large role in your recovery. A location that is far from the hustle and bustle of city life can give you the space you need to gain back your strength at your own pace. Moreover, a facility with fewer clients can offer greater personal attention, while offering a more peaceful experience. For the most comfortable recovery experience, we suggest choosing a facility that provides services to a maximum of 35 clients at any one time.
By asking the right questions about location and atmosphere, you can select a serene sanctuary whose ambience is ideal for your recovery.
What Is the Duration of the Rehab Programme?
Rehab programmes can vary greatly in their duration. A shorter programme may last anywhere from two weeks to 30 days, while longer ones are intended to run for 3-6 months. If you are battling severe drug addiction, you may be advised to undergo an individual programme that lasts longer than 6 months.
As a general rule, the ideal treatment programme should be divided into phases for each stage of recovery. Such an approach also allows treatments to focus on underlying issues as well as the addiction itself – making a lasting recovery far more likely. In many cases, traumatic experiences play a major role in causing and sustaining addictions, which is why comprehensive treatment programmes are essential for achieving a sustainable recovery without relapses.
What Are the Facilities Provided?
State-of-the-art facilities can greatly improve your rehab experience, and we suggest asking about how well each rehab centre is equipped. Indeed, the impact of a carefully designed and comfortable venue goes far beyond convenience. Modern furnishings can help you stay focused, ensuring that your rest and recovery periods are as productive as possible throughout your stay.
To this end, luxury rehab facilities typically offer gourmet meals, along with spa and massage therapies, all in a peaceful and attractive environment. In Western countries, these types of indulgences and amenities can raise the price dramatically – although a Thailand drug rehab centre can offer excellent creature comforts in a safe and intimate setting, at highly affordable prices.
Are Their Counsellors Addiction Specialists?
Perhaps the single most important variable when choosing a rehab centre is the quality of its counsellors and therapists. The treatment providers at a rehab facility should be sensitive and responsive to the needs of addicts.
When considering a rehabilitation programme, we recommend asking about the qualifications and experience of their counsellors in the field of addiction treatment. At a minimum, they should be Master's level in counselling, while ideally also specialising in other areas of mental health. People have complex needs, and providing adequate care requires a level of understanding that comes only with long periods of study and significant experience. Generally speaking, counsellors and therapists can be far more effective if they have an additional background in trauma, EMDR, family psychology, or similar fields.
Do They Include Aftercare?
Recovery is a long process, and an aftercare programme can provide essential support to clients who have already completed their inpatient treatment modules. When choosing a rehab centre, ask if their treatments include ongoing support after you have left the facility.
Online individual and group sessions allow you to interact meaningfully with others as you settle back into society. This extra layer of support can make all the difference with your re-integration efforts, helping you deal with new challenges as they emerge in your everyday life.
A Treatment Centre for Lasting Recovery
The questions above will provide valuable guidance as you select the ideal rehabilitation facility. One Thailand drug rehab centre, however, stands out in every category. The Dawn Medical Rehab and Wellness Centre offers comprehensive care in an excellent location, with highly qualified and experienced counsellors to guide you towards sustained recovery.
The Dawn is a fully equipped treatment centre, providing structured and personalised care in a secluded environment. Its aftercare programme includes quality care for continued recovery, while also offering a Relapse Assurance Guarantee. If any Dawn client should relapse after completing our full drug and alcohol addiction treatment programme, they may return to The Dawn for 28 days of residential treatment at no extra charge.
If you're seeking the right rehab centre in Thailand for addiction and trauma treatment, look no further. Contact The Dawn today, and let us help you on the path to personal growth and recovery.