The pandemic has given rise to unprecedented levels of mental health issues around the world. Australians have reported increased feelings of depression and anxiety over the last two years, yet continue to face barriers in accessing treatment. However, alternatives abroad may be an answer.

You may not remember exactly when it started, that feeling where you can barely drag yourself out of bed, a dull dread about the day ahead, a sense of resignation and anxiety about what the future holds. On your good days, you are able to pretend that you're okay, even though what once made you happy just feels flat. On the harder days, you just want to be alone, too tired and down to try to relate to anyone else.
Depression is on the rise amongst Australians, particularly as the lingering impacts of the pandemic continue to cause stress and uncertainty personally, professionally, and existentially. Research by Monash University found that in August 2020, deep into nationwide lockdowns, one in five people had at least occasional thoughts that they would be better off dead. A survey by Taking the Pulse of the Nation nearly a year later similarly found that one in five Australians felt depressed or anxious most or all of the time.
The bottom line is that times are tough for many people, and have been for a while. If you are struggling with depression, you are far from alone. It is critically important to realise when life is wearing on you more than usual and to reach out for help. Depression is a serious but treatable condition that can be greatly improved with professional support. 
Am I Depressed?
Depression can manifest a variety of symptoms, including some more easily recognised and others less commonly attributed to depression. Understanding the wide spectrum of symptoms that depression can produce is a key part of knowing if you might be struggling with this serious mental health issue. Some symptoms of depression are:
Persistent feelings of hopelessness or despair

Heightened emotional response to seemingly mundane things

Forgetfulness, lack of focus

Exhaustion

Loss of interest in things once enjoyed

Changes in sleep patterns

Unexplained aches and pains

Lack of attention to personal grooming, hygiene, safety, or health

Changes in weight or appetite

Ongoing sadness, anxiety, anger or irritability

Compulsive and risky behaviour such as shopping sprees, unsafe sex, or gambling

Overuse of the Internet 

Substance abuse
If you notice that you have been experiencing several symptoms of depression, talking to a mental health professional is an important next step in further exploring what is going on and discussing opportunities for treatment. 
You may be asking yourself if depression will just go away on its own. While some types of mild depression may resolve over time, treatment can make you feel much better in a much shorter time period. In fact, 80-90% of people who receive treatment for depression report feeling improvements. Continuing to suffer in silence can have significant and lasting impacts on your quality of life, as well as your relationships with others. Treatment can not only help you feel almost immediate relief from your symptoms, but also give you the tools you need to manage stress and hardship more effectively in the years to come.
Is There a Type of Rehab for Depression?
You might be wondering exactly what mental health facilities for depression look like, and what kinds of treatment are offered. There are many different options when it comes to treatment, and most people start out by considering whether they would like to pursue inpatient treatment or outpatient treatment. 
Outpatient Programmes for Depression
Outpatient treatment occurs when you visit a psychiatrist's office at scheduled times. This type of treatment offers flexibility to treat your depression in line with existing work and personal schedules, and may be accessible close to home. Based on the recommendations of your therapist or your own interests, you may also choose to incorporate other activities outside of this treatment to help manage depression such as yoga classes, regular exercise, or meditation. 
Inpatient Treatment for Depression
Inpatient treatment involves temporarily residing at a mental health centre that offers a multitude of different types of treatment under one roof to recover from and manage depression. This means that in a day, you might have an individual therapy session, a group therapy session, a yoga class, and a massage. Inpatient depression treatment centres offer not only a total removal from depression triggers, but also a concentrated period of time in which you can solely focus on your recovery. This helps improve the speed of recovery, and gives you easier access to different resources that may be helpful to you as you better understand the causes of your depression and learn effective tools to manage it.
Mental Health Treatment and Australia
While there are mental health resources available in Australia, gaps have emerged in those who have symptoms serious enough to warrant treatment beyond that provided by a general practitioner, but not severe enough to be hospitalised. For many people living with depression in Australia, this poses serious challenges in accessing the support they need. 
Cost is another major barrier for those looking for treatment in Australia, with even hourly fees costing hundreds of dollars. Long wait times in accessing treatment centres or connecting with a specialist may also be an obstacle in getting timely treatment for depression.
Considering a Retreat to Manage Depression
Given the potential difficulties in accessing the right kind of care in Australia, many Aussies choose to seek depression treatment abroad, where overhead costs are far lower and result in a more affordable price, but quality in both facilities and services remain high. Checking to see if the treatment centre is internationally accredited can help ensure that treatment is of a high standard.
Some treatment centres like The Dawn Wellness Centre and Rehab in Thailand offer a retreat-like atmosphere versus a clinical or hospital-like environment. With a resort-style feel and amenities like a swimming pool, fitness centre, yoga classes, and massages, you are able to completely relax far away from the stressors of home while you focus on your recovery. The distance as well as rigorous staff protocols also help to assure clients of confidentiality and feel more at ease. The ability you'll have to step away from a stressful environment greatly aids recovery, and provides space for you to rebuild your strength and replenish your energy.
The Dawn: A Unique Inpatient Depression Treatment Centre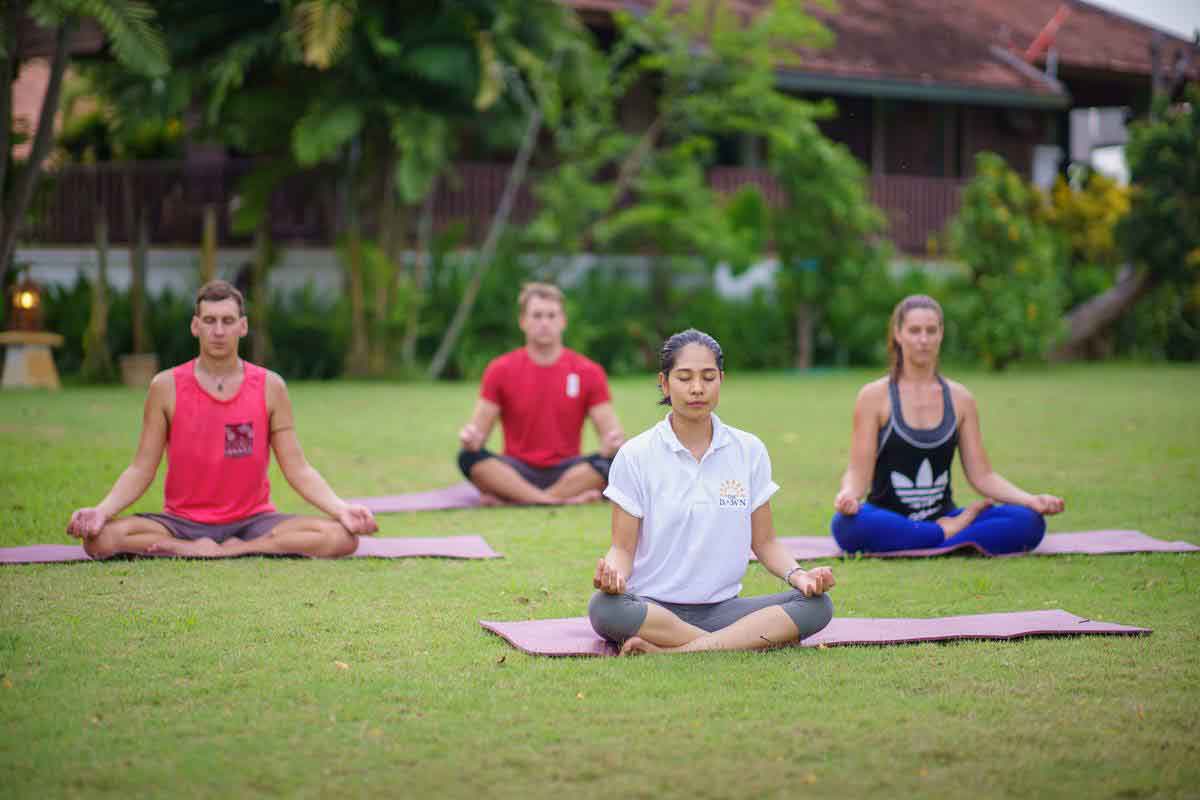 The Dawn Wellness Centre and Rehab offers highly personalised treatment for mental health issues, including depression, by an experienced international staff. Our unique Twin Pillars approach addresses depression holistically through a seamless blend of modern psychotherapies with effective wellness practices.  
Our mental wellness programme has been specially designed to help clients feel better almost immediately, gain a deeper understanding of their symptoms, and learn skills needed to effectively manage their conditions. Clients leave The Dawn feeling healthier, happier and more well-equipped to deal with life's challenges and embrace life's joys.
If you are ready to start feeling better about life again, call The Dawn today to learn more about how we can help you.