Making the decision to seek outside help for a mental health issue is an important first step. The next is determining which type of treatment is right for you.
Moving toward Recovery: Inpatient and Outpatient Treatment at a Glance
When you're struggling with a mental health issue, determining what will aid you in recovery is a critical decision. Modern mental health treatment generally focuses on two types of treatment: inpatient, which is the most intensive level of care, and outpatient, which can be worked into a busy lifestyle. Key differences between these two types of treatment include:
The Care Environment
Inpatient care offers the most intensive level of treatment and involves a structured, focused environment that is centred on developing specific skills needed to cope with your unique needs. Outpatient therapy,however, usually requires for the person to visit their therapist once or twice a week and can be worked into a busy work or family schedule.
Exposure to Stressors
The inpatient environment includes a 24-hour safe and secure centre completely removed from potential stressors. People living at home and accessing outpatient therapy are bound to come into contact with the people, places or situations that cause them stress in their daily life.
Types of Programmes Offered
Inpatient therapy includes diverse programming such as meditation, therapy, and wellness to treat all aspects of a mental health issue and promote healthy coping skills, while people in outpatient care generally benefit from talk-therapy. The option of adding in other recovery techniques is the prerogative and responsibility of the individual and must be sourced through different providers.
Medical Care
Outpatient therapy may be better suited toward those experiencing mild symptoms, as there is no specialised access to medical treatment, while people struggling with sustained impacts to their physical or mental health often benefit from the safety, security and 24-hour access to medical care at an inpatient centre.
Is Inpatient or Outpatient Treatment Right for Me?
Both inpatient and outpatient treatment programmes strive to promote wellness and a return to a positive mental and physical state. Many factors, including the severity and duration of symptoms, work and family commitments, and sensitivity to potential stressors, should be considered in determining what type of care is most suitable.
Mental Health Retreats are Growing in Popularity
Residential treatment or mental health retreats offer the most intensive level of care and immediate removal from personal stressors – and are sought out by people who:
Have tried seeing a therapist on an outpatient basis but continue to struggle with their mental health condition.
Find that starting treatment in an inpatient environment and then following up with outpatient care is most effective in treating a mental health issue. 
Recognise the long-term implications of their mental health disorder and prefer to tackle the problem in the most effective way possible right from the start.
The Dawn: Inpatient Care at its Finest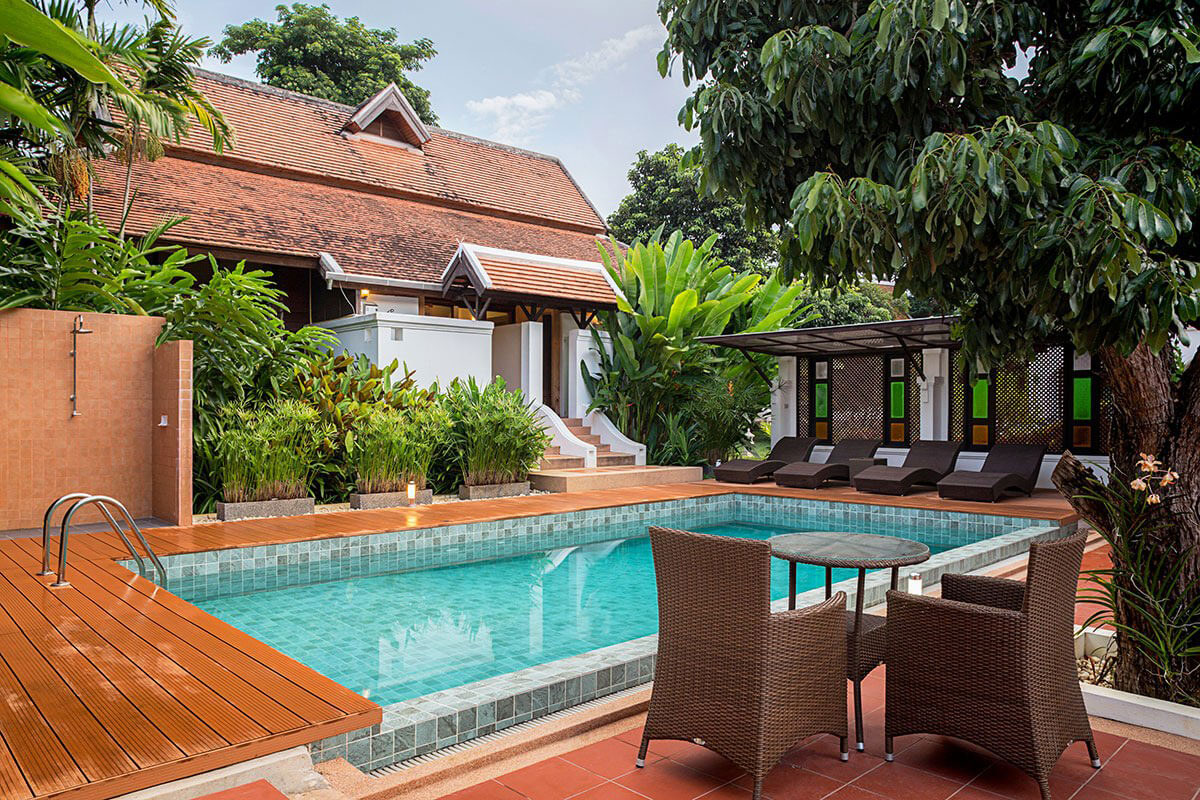 The Dawn Wellness Centre and Rehab is a well-known, boutique mental health retreat in Thailand, offering residential care in a serene environment far away from stressors. Depending on the severity of your condition, our mental wellness programme can be tailored to last from two weeks to two months, and has been specially designed to help individuals struggling with a mental health condition to: 
Feel better almost immediately
Gain a deeper understanding of their symptoms
Learn skills to manage their condition
Reaching out for support is a brave first step in changing your life. If you are struggling with a mental health issue and are considering inpatient treatment, please call us to see how The Dawn can assist you in achieving a new way to live.