An unsolicited treatment review by one of our clients – Lauren had been diagnosed with eating disorders, depression, anxiety, OCD and body dysmorphia. She describes how she had given up hope after undergoing years of various mental health treatments until she came to The Dawn in Thailand
29th January 2023 – The day my life changed forever… Why? That was day 1 of treatment for me at The Dawn. I have suffered with an eating disorder for 12 years, I am now 25 years of age and I can honestly say before arriving at The Dawn Wellness Centre and Rehab Thailand I genuinely believed that I would not have seen turning 26. I have suffered with different types of eating disorders, I was diagnosed with anorexia in 2012, however I had suffered with this illness for about a year previous. I have restricted, starved, been diagnosed with depression, anxiety, OCD, body dysmorphia. I had always thought why me? I didn't have any childhood trauma, I was not a bad person, I always had control, was I normal? Why me?
I had so many questions about my own illness/addiction that I was led to believe I will never find out the answer to… not until I started my treatment at The Dawn.
Back in Scotland where I am from I had tried to seek help many different ways, I had been to therapy 3 times for 6 months, I had tried private therapy, private hypnotist, spent many times in hospital, basically begged for more help from my GP and the Eating Disorder clinic I was attending therapy at, and to say that I could not see myself living till 26 says exactly how that all went.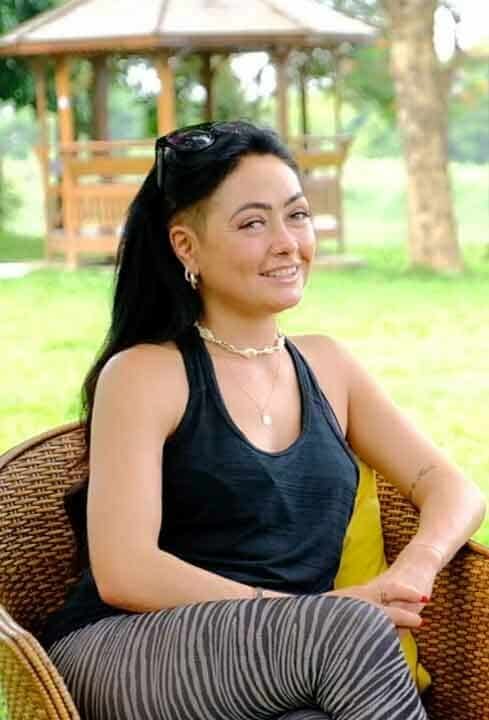 I can honestly say I was ready to give up, not only with myself but also trying to get any help as I genuinely believe there was no cure and no sort of recovery, I was convinced.
If it was not for the support of my family and friends back home I would have given up years ago. 
I believe that everything happens for a reason and It gives me hope to think this way as there must have been a reason I found 'The Dawn'. 
Being away from home is something I would never have imagined doing and nothing I had ever planned to do, especially for treatment or for any sort of mental health retreat but before I get into to talking about my experience at The Dawn I just want to confirm it was the best decision I have ever made in my life and I really believe I will say this for the rest of my life!
I was scared, anxious, nervous, worried. I had absolutely no clue what to expect, I did not know anybody who had been to The Dawn or to a mental health retreat in Thailand. Yes, I had done as much research as I could pre arrival but at the end of the day the Internet can tell you what you want to hear. 
Speaking to staff at The Dawn pre arrival really helped me build up the courage to take the leap and commit to treatment. Their encouragement, kindness and reassurance was something I had never experienced from any sort of treatment center/medical professional.
From the first initial phone call with my counselor that's when I knew, that's when I knew I was making the right decision. Yes, I was absolutely petrified and talked myself out of coming to Thailand nearly every day however I knew it was either I try and get some help or my family plan a funeral. Sounds scary I know but I was that convinced there was no way out. This Eating Disorder was my life, the only way I knew how to live, It has taken control over every aspect of my life. My main worries were not knowing what to expect, not knowing anyone who was going to be there, and mainly not knowing if I was going to be safe.
I always remember on the phone to my counselor before I arrived she said to me "Lauren there is a massive difference between being safe and feeling safe, you may not always feel safe but I promise you will be safe." I repeated this to myself about 10 times a day and also on my travels here and still tell myself this daily. I am glad I believed her, especially considering she was a stranger to me at this point. In the 8 weeks of being in treatment I can honestly say not once did I feel I was not safe. Yes, times were scarier than others but I always knew I was safe. 
When arriving at the airport in Chiang Mai this was the only time I did feel uncertain as I had absolutely no clue what was going on. I was picked up by a support staff who was so kind and welcoming , even her manners kept me calm and reassured. I arrived late Sunday evening so there was not many people around, I had to go to the medical station to get some basic tests done and fill out forms, this was probably the scariest part of all treatment for me however looking back I realize It was not bad at all I think it was just because I had no clue what was going on.
My experience at The Dawn in Thailand:
I could sit here and write about all the beneficial tools and things I learned during treatment at The Dawn however that would take forever. I learned more in one hour sessions on certain topics at The Dawn than I learned in 11 years in treatment in Scotland. I had the opportunity daily to speak in group sessions about any issues, concerns, personal problems, worries and to speak about this to people who understand and are going through similar things as lifesaving at times. Not only this I also attended Psych Education classes on many different topics that again were all extremely helpful and beneficial, some of the topics I learnt about and gained a lot of knowledge on were window of tolerance, Adverse Childhood Experiences, Trauma , 12 step meetings, Smart Recovery, Vulnerability, Healthy communication, introduction to CBT, Stress, Drama Triangle, Boundaries, Relapse Prevention, Emotional Regulation DBT ,ABC's.
Not only were there classes and groups to learn different tools to help me mentally and emotionally and help me learn to cope with my addiction and illness there was also a more relaxing and fun side that was also very therapeutic. Daily I would attend morning yoga, Fitness classes such as Zumba, TRE, aerobic dance, Fit ball, Muay Thai etc. as well as Mindful meditation, sound bath meditation, candle light meditation, music therapy – I definitely made the most of all of these, attended as much classes as possible and I am so grateful to have had the opportunity of doing these as they helped me both mentally and psychically.
Treatment Programs at The Dawn: I believe there are two main different types of programs, the original and the bespoke. I did a Bespoke Program for 6 weeks and went down to the normal program for the last 2 weeks and this was all advised from my counselor and I believe this was the most beneficial treatment plan for me. I will briefly describe the differences. 
Bespoke Program: I got 4 counseling sessions per week, normal program is 2. I got two private holistic sessions per week which I really enjoyed. This could involve art therapy, music therapy, 1-2-1 meditation, craft therapy, any type of holistic therapy to be honest,  and it would be tailored to each individual. Also with Bespoke you can pre order your meals instead of going to the buffet if you wanted –with advice from a private nutritionist if needed. All treatment plans are very tailored and specific to each individual and in extreme detail.
For example, as I was here for my eating disorder and obviously meal times were the most difficult, my plan started with having all my meals prepared for me with a massive variety and all advised from my nutritionist. I also had a 'watcher' who spent meal times with me and an hour after meals. If someone told me this was going to happen previously I would have freaked out to be honest, however, coming here for treatment I knew deep down this is exactly what I needed and I can say it saved my life. As time went on and I was more confident and feeling much stronger I eased off this and had more independence. I could always speak to my counselor in regards to when I was feeling strong enough to move to the next step or goal and always felt supported with this.
In the 8 weeks of treatment, I attended 96 group therapy sessions, 28 private counseling sessions, presented personal presentation to my peers, attended 4 appointments with a Doctor /Psychiatrist on Zoom who was very professional and on board with everything, 8 Zoom sessions with my nutritionist who again was extremely knowledgeable, encouraged me, helpful and reassuring. Not only did I manage to speak to a Doctor/ Psychiatrist on Zoom, I also went to the hospital to attend appointments to keep an eye on my bloods etc. Everything was monitored accordingly and very well communicated throughout all the relevant teams. I always felt reassured and safe with any medical issues.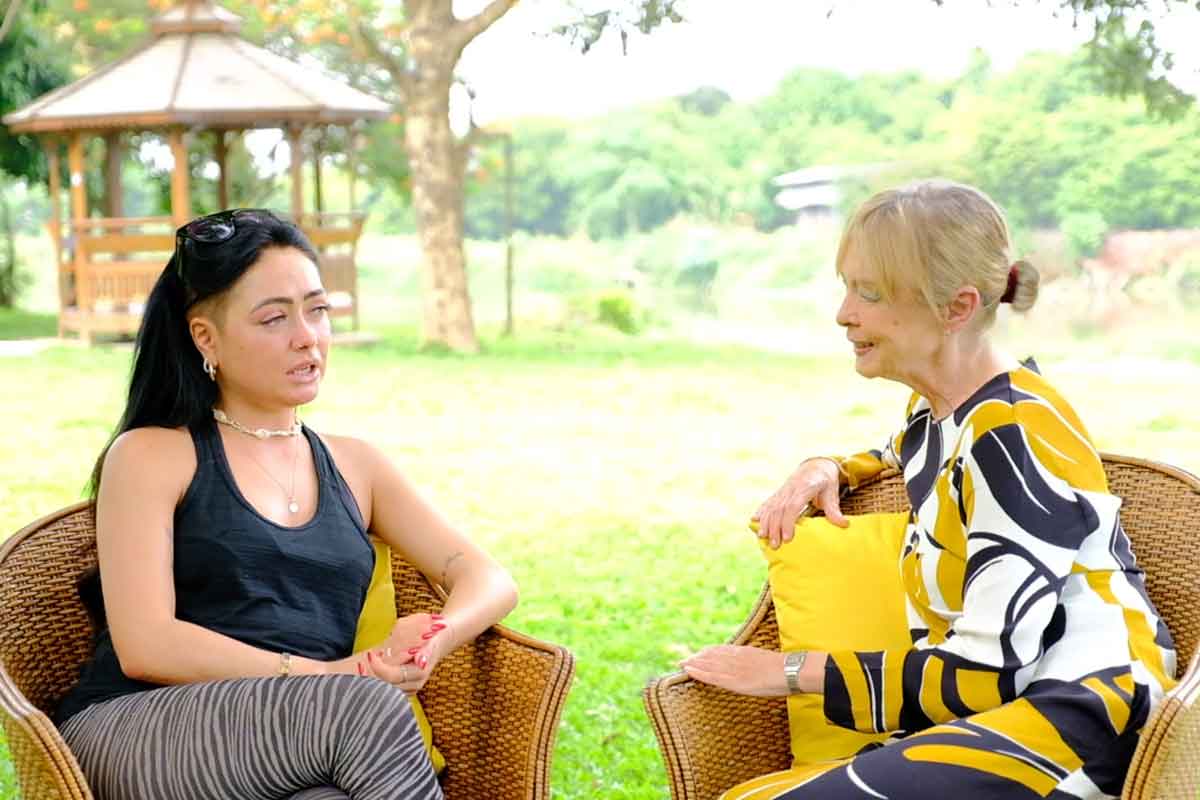 Being at The Dawn, yes I learned a massive amount of knowledgeable information and learned a lot of new skills however I feel some of the best things I did learn was that I can start to love myself again. I can be honest, I can speak to people, I can be free, and the main one of all, I can see myself having a future.
Every staff member here at The Dawn made me feel welcome and safe. The counselors, the medical staff, the support staff, the kitchen staff. Not once in my 8 weeks did I feel I was a burden to anyone, even on my 'not so good days.'
The other clients I met have become friends for life and the support from one another is something I have never experienced before.
Before Discharge I made and presented my recovery plan that was realistic and manageable as well as approved by my councellor. This really helped me with the fear of being back home and made me feel less anxious – the fact that I had a plan in place and something to work towards. I also am able to attend an aftercare meeting every Saturday , along with all the other clients who have been in treatment at The Dawn, and I can attend this for the rest of my life and that for sure is my plan.
I honestly believe that The Dawn saved my life, and I do believe it can save many more.
At the end of the day anybody could have the best therapist in the world, all the help they need however if you are not willing to put in your ALL for recovery then nothing is going to save you. 
Lauren was a client at The Dawn Wellness Centre and Rehab Thailand from January – March 2023