When it comes to addiction treatment and recovery, there are two main options to choose from. Inpatient care involves a more intensive and focused approach, while outpatient care offers greater flexibility by scheduling daily or weekly meetings instead of overnight stays. Each method brings its own benefits, and selecting between inpatient vs outpatient rehab requires a nuanced understanding of your particular needs for recovery.
What is Inpatient Rehabilitation?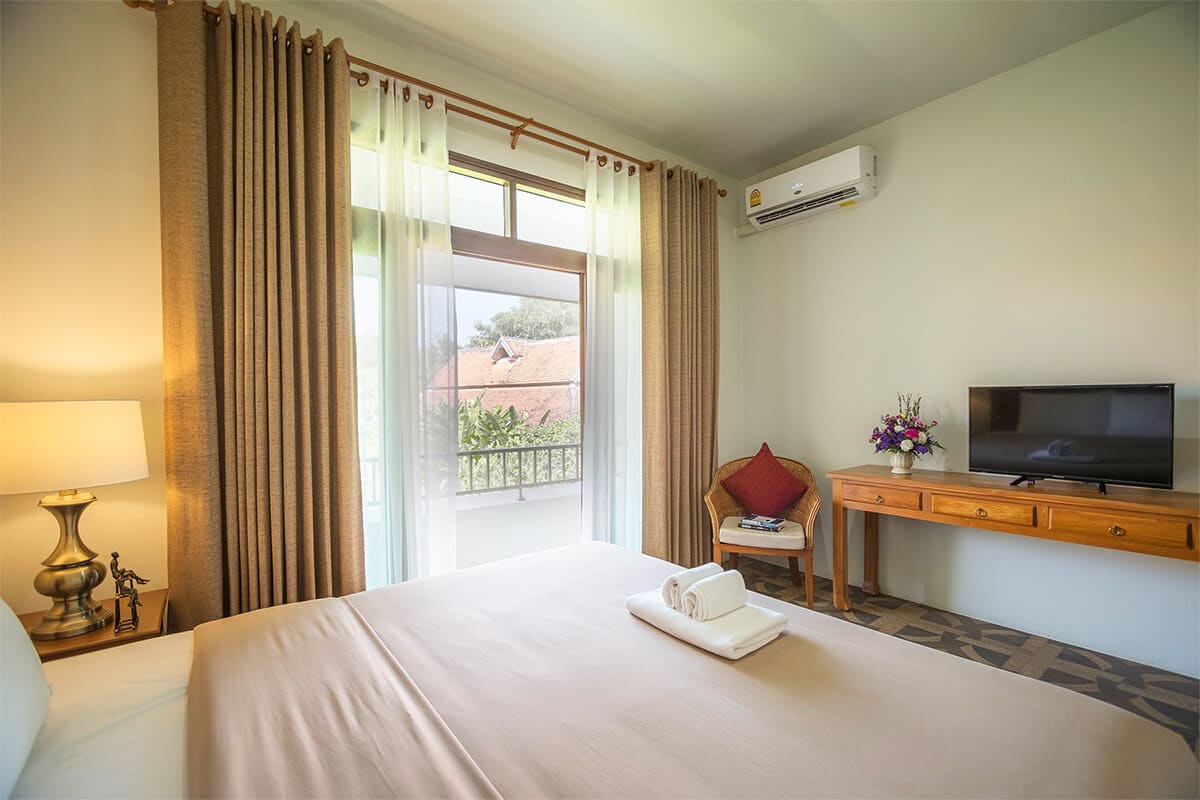 Inpatient rehab, also known as residential rehab, offers a safe and undisturbed setting for drug and alcohol addicts to fully concentrate on recovering from their addiction. Clients at an inpatient rehab centre typically stay for about 30 to 90 days, or 1 to 3 months. Many who are addicted to drugs or alcohol search for an inpatient rehabilitation programme, as inpatient treatment is specifically designed to promote the type of lasting behavioural changes that are necessary for recovery.
The main defining trait of this type of rehab is having the addicted person reside at a specialised facility throughout the duration of their treatment, as though they are staying in a hospital. Most residential programmes for rehab last the full course of around 30-90 days, but the length of stay depends on the specific needs of the client, as well as their personal preferences.
If you are entering rehab yourself, know that your experience as an inpatient will give you the highest level of comprehensive care, involving a full range of treatments to help you make a complete recovery.
By Choosing Inpatient Rehab, You Will Undergo the Following: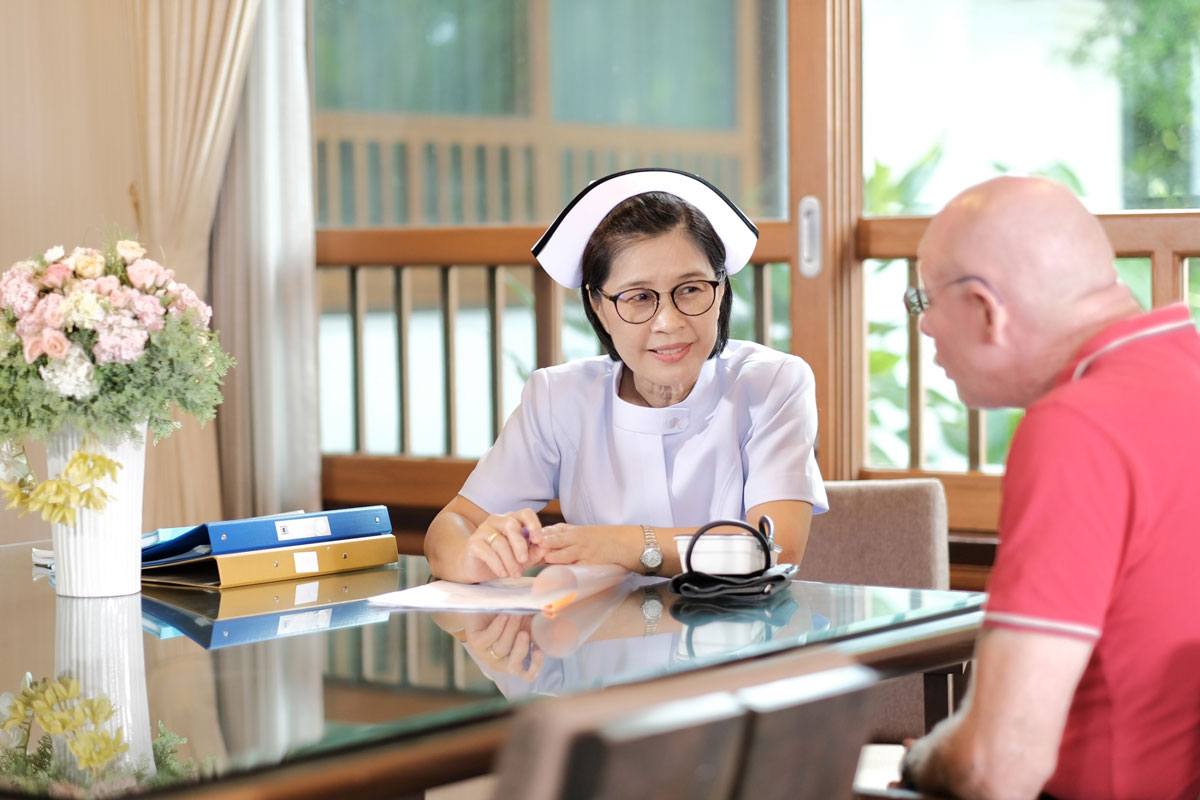 Psycho-Education and Coping Skills:During your stay in the residential facility, you will learn about the disease model of addiction, address underlying issues that may have led you down the path of addiction, and develop the mental resources needed to live in sobriety as a drug-free and/or alcohol-free individual.
Medically Supervised Detoxification:
The long-term use of addictive substances can cause physical dependence. This phenomenon occurs when the central nervous system becomes reliant on a certain type of drug, such as benzodiazepines and opioids. The need for medical detox is determined through a pre-treatment assessment that is handled by the rehab centre of your choice.
What Happens After Detox:
Detoxification alone won't result in long-term recovery or sobriety, which is why detox represents just a single step in the process. Complete care and recovery includes different treatment methods, such as cognitive behavioural therapy, eye movement desensitisation and reprocessing, and many other evidence-based techniques.
Addressing Psychological Addiction:
Any comprehensive drug or alcohol addiction rehab programme will address the psychological aspects of your substance dependence. Treatment typically involves group therapy along with individual counselling and behavioural therapy.
Costs of Rehab:
Inpatient therapy can be expensive, because it means staying in the facility for several weeks to receive treatment. Rates for staying in a private or shared room can also vary, with private rooms being more costly. This is why many addicts travel overseas for a more affordable inpatient rehab centre. You will also have an opportunity to enjoy interesting local cultural activities, as many rehabs offer fun excursions as part of their inpatient treatment programmes.
More about the Detoxification Programme
At the beginning of rehabilitation or the recovery process, you'll undergo a period of monitored, structured detoxification before commencing the psychological training aspects of addiction treatment. The detox process can vary depending on the type and severity of the addiction. Much of this variation involves the following issues.
Detox from Outside the Facility:
There are cases where clients are required to undergo detox offsite – for example, at a standalone detox clinic or a hospital. However, many residential or inpatient programmes incorporate a structured detoxification service into their treatment protocol.
Use of Medication in Detoxification:
Whether you undergo detox onsite or offsite, medications are often used to ameliorate your withdrawal symptoms, some of which can otherwise be life-threatening. However, not all instances of detox require medication. Detox is particularly important for cases of severe addiction, or dependency on more than one substance.
A Shift in Focus After Detox:
Once detoxification has ended, your treatment for addiction will continue. After allowing time for your body to clear away the toxins and recover some measure of stability, inpatient treatment begins to focus on skills development to help you stay sober for the long term.
Settling into a Healthier Lifestyle:
You'll be taught how to overcome your addictive tendencies, which may have developed through some combination of genetics, the environment, your brain and body, and your own personal experiences. You'll undergo counselling, therapy, and education to prepare you for a new and healthy lifestyle.
What is Outpatient Rehabilitation?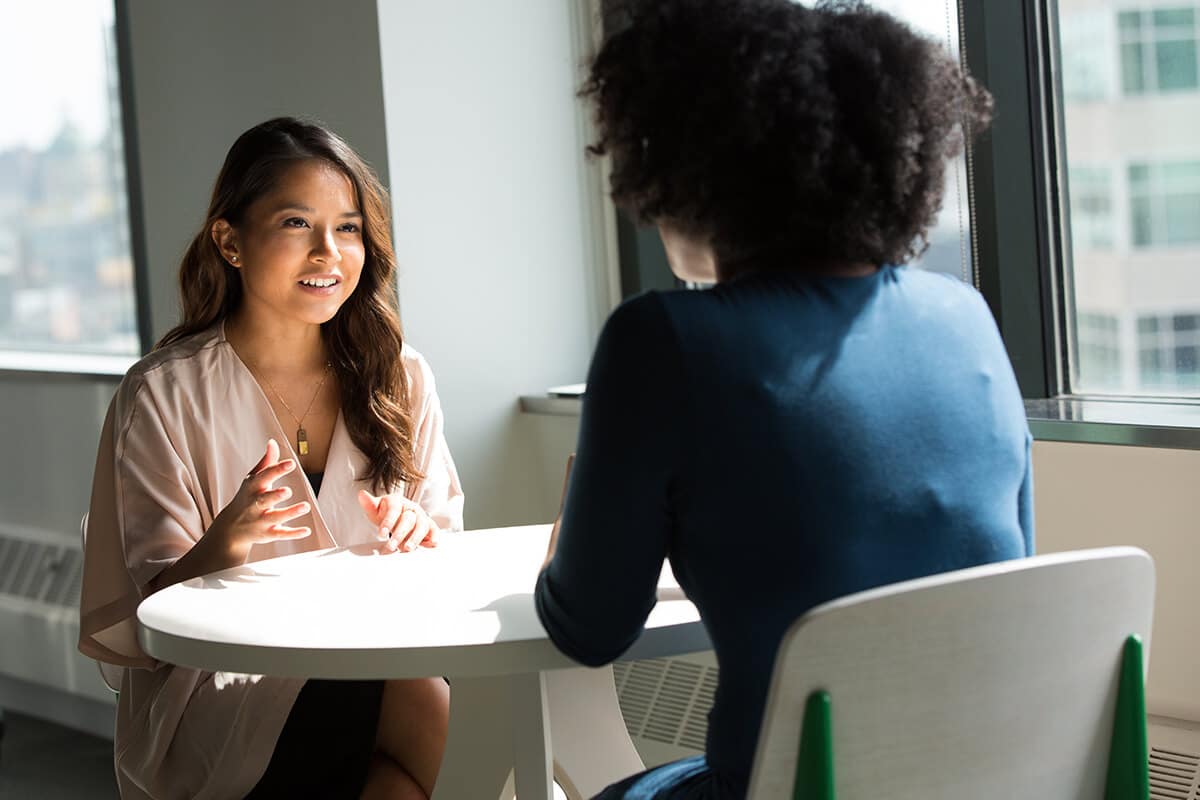 Unlike inpatient programmes, outpatient treatment allows you to live at home outside of the hours of therapy, as though you're going to a weekly doctor's appointment or attending a quick seminar every day. Outpatient rehabilitation can be more convenient for many people, as it allows them to continue their regular lives as they work to keep their addiction under control. It isn't suitable for everyone, however – especially those who are severely addicted and require monitored medical detox. This type of rehab is also not recommended for individuals who have chronically relapsed before.
At Outpatient Rehabs, You Can Expect the Following:
Lighter Schedules for Recovery: The most intensive outpatient rehab schedule involves attending treatment for 2-4 hours every day. With such a routine, you can continue to study or work during the day, and return to your house every night. Outpatient rehab allows people to stay active in society and keep their lives moving forward without any long-term break.
More Flexible Treatment Options: Compared to inpatient treatment that involves constant monitoring by doctors in a secluded facility, outpatient treatment offers a great deal more flexibility and freedom. It is especially well suited for high-functioning addicts who wish to overcome their addiction before it consumes their lives and relationships.
Structured Therapy Methods: While outpatient programmes may incorporate 12-step programmes or certain aspects of them, they're not the same thing as Alcoholics Anonymous meetings. Outpatient treatment centres offer many other types of intensive therapy and intervention methods, in both individual and group environments. These sessions address the underlying causes of addiction, while at the same time teaching the skills needed to live in sobriety.
Weekly Routines: You can attend these therapy sessions with your counsellor or psychiatrist on a daily or weekly basis, instead of having to stay overnight in a facility that keeps a set schedule.
Similar Counselling (But Fewer Other Services): You'll receive the same type of counselling as with inpatient services, albeit in lesser amounts. Outpatients, however, must go without detox, dual diagnosis support, and standard aftercare programmes. The 24/7 monitoring that inpatient care provides is also absent from the outpatient experience, along with the room and board. For better or worse, outpatients also have more control over their diet, whereas inpatients eat from the menu at their residential rehab centres.
Greater Availability: Although a local outpatient clinic may offer added convenience, overseas options provide a certain financial and cultural appeal as well. By attending a foreign rehab centre as an outpatient, you can attend benefit from therapy while at the same time vacationing in the region where the treatment is located.
Less Commitment, More Dedication: Without doctors and therapists to continuously monitor your behaviour, clients must rely on themselves to stay on track between counselling sessions. With greater freedom comes greater responsibility, and outpatients' success in maintaining sobriety depends on their ability to stick to the programme and follow the schedules that they have agreed to.
Different Types of Therapy in Outpatient Rehab Programmes
Programmes for outpatient rehab may utilise one or more of the types of therapy found below:
Cognitive Behavioural Therapy (CBT):
CBT helps you become aware of your unhealthy behaviours and thoughts. This therapy teaches strategies to help you stay within healthier, more constructive mental patterns.
Contingency Management:
This technique involves providing specific rewards or incentives for maintaining sobriety or attending therapy sessions. Such positive reinforcement can assist you in developing good habits that will let you overcome your addictive tendencies.
Motivational Interviewing:
This technique uses interviews between the client and the therapist in order to identify and modify any feelings that might act as a barrier towards recovery.
Matrix Model:
This treatment technique enables therapists to act as coaches and teachers. The aim of this method is to empower the addicted person through positive reinforcement that improves their confidence and self-image. This treatment intervention was designed specifically for disorders related to stimulant abuse.
Multidimensional Family Therapy:
This type of therapy works to help families function better, particularly in cases that involve teens with problems concerning drug or alcohol addiction.
Inpatient vs Outpatient Rehab: Pros and Cons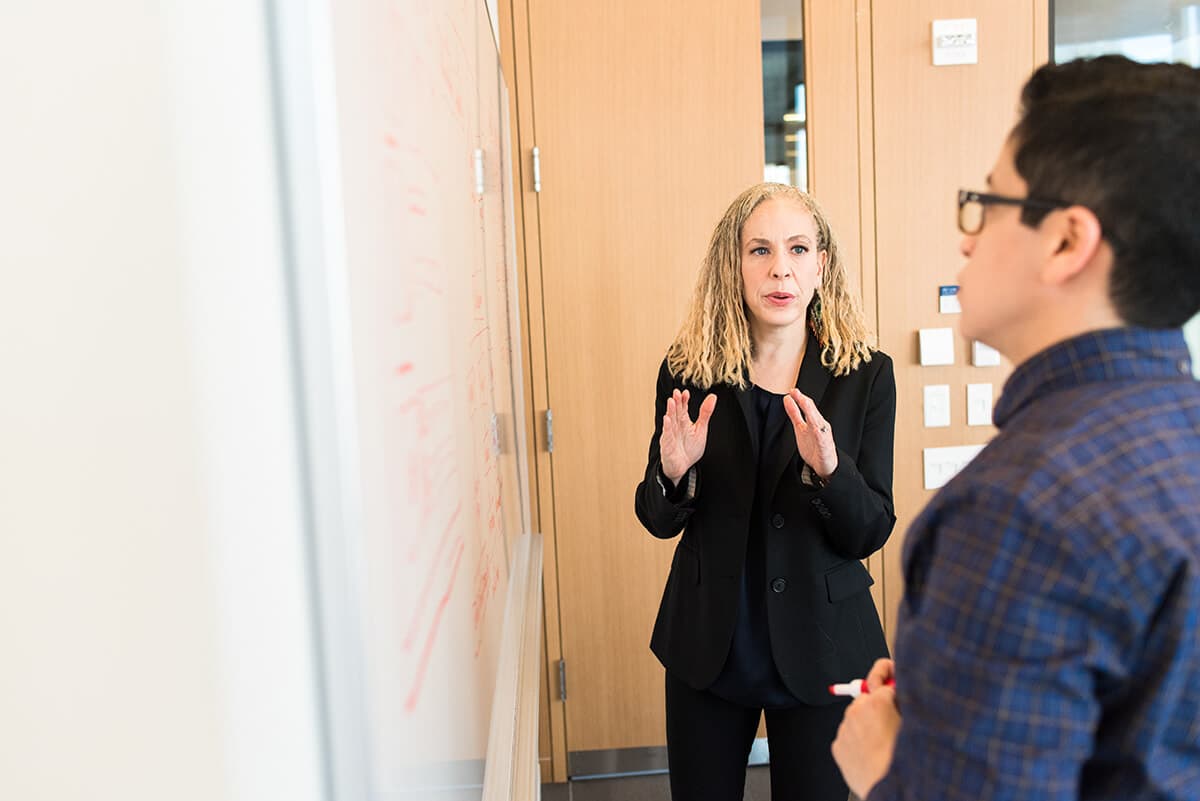 No single treatment type fits the needs of all addicts. When choosing whether to attend a residential or outpatient substance abuse programme, you should consider the pros and cons of both.
The Pros of Inpatient Rehab for Drug and Alcohol Addiction Include:
Intensive individual and group therapy sessions.
Addiction trigger and stressor exposure mitigation.
Staying in a secluded facility that serves as a sober and stable environment.
Focused support from rehab staff to reach and maintain sobriety.
Reduction of relapse risk because the secluded environment and vigilant monitoring help keep you substance-free.
A higher chance for success in recovery and sobriety because the inpatient treatment is more intense.
Dual diagnosis treatment of both the addiction and any co-occurring conditions are addressed (depends on the facility).
The opportunity to choose a luxury centre that provides upscale amenities at affordable prices. Accommodation may also be available that meet the needs of business executives if required.
Specialised treatment services such as animal-assisted therapy, meditation, exercise, diet, yoga, acupuncture, and holistic healing (depends on the facility).
Monitoring your psychiatric and medical needs during withdrawal and recovery, for those with long-standing, severe substance abuse disorders or co-occurring conditions.
The Cons of Inpatient Rehab for Drug and Alcohol Addiction Include:
Limited access to the outside world.
Having to take time off from home, work, or school responsibilities.
Higher treatment expenses because room and board are included in the package.
Limited support from your loved ones such as friends, family and partner.
The Pros of Outpatient Rehab for Drug and Alcohol Addiction Include:
Being able to attend work, school and personal obligations while receiving addiction treatment.
Having your support network from loved ones more easily accessible.
The ability to practise relapse prevention techniques in the real world throughout your outpatient treatment process.
Cost reduction because you won't have to pay for room and board when undergoing outpatient rehabilitation.
The Cons of Outpatient Rehab for Drug and Alcohol Addiction Include:
No 24-hours-a-day, 7-days-a-week care and treatment.
Longer duration of treatment time.
Risk of being exposed to the same influences and triggers in your life that pushed you towards drug or alcohol.
A higher probability for relapse if the home environment is stressful, unstable, or filled with enablers.
Depending on the substance the person is addicted to, outpatient detoxification may be insufficient to adequately account for life-threatening withdrawal symptoms and complications.
Daily life distractions and responsibilities can be a hindrance to an addict's recovery.
Determining the Best Rehab Option
Getting help for drug or alcohol addiction is one of the most important choices you can make for yourself or for a loved one. Choosing the right type of programme can initially feel overwhelming, but it is worth spending some time considering your options.
You should take into consideration several factors before making your choice in terms of outpatient or inpatient rehab. You should understand these factors and how they might determine the best treatment choice for you. Before committing to one type of rehab programme or another, ask yourself:
Does the addicted person have friends or family members who use drugs or drink alcohol around them?
Can the addicted person drive or commute from home to the facility several times every week?
Is the addicted person's living environment stable and supportive of sobriety?
Does the addicted person have a strong support network that will help them remain motivated to stay sober?
Can the addicted person leave work, school, or home duties for a period of time (usually 30 to 90 days)?
Is the addicted person exposed to drugs or alcohol in their everyday life or local environment?
Does the addicted person have mental or medical health issues that require specialised treatment for co-occurring disorders, otherwise known as dual diagnosis?
If you can juggle your work or school life with your addiction rehab because it's not that severe, then outpatient rehab is for you. However, if you're dealing with persistent substance abuse and addiction, then the best decision for you will likely be the more focused inpatient care.
It's important to identify your specific needs in order to determine which type of rehab therapy is best for you or someone you care about. A treatment specialist can also help you come to the best decision. Whichever method you choose, the selected rehab programme should offer holistic treatment that addresses both the psychological and physical aspects of substance addiction. Getting treatment that is tailored to your specific individual condition will make it more likely for you to recover and gain sobriety.
Why You Should Go to Inpatient Rehabilitation Overseas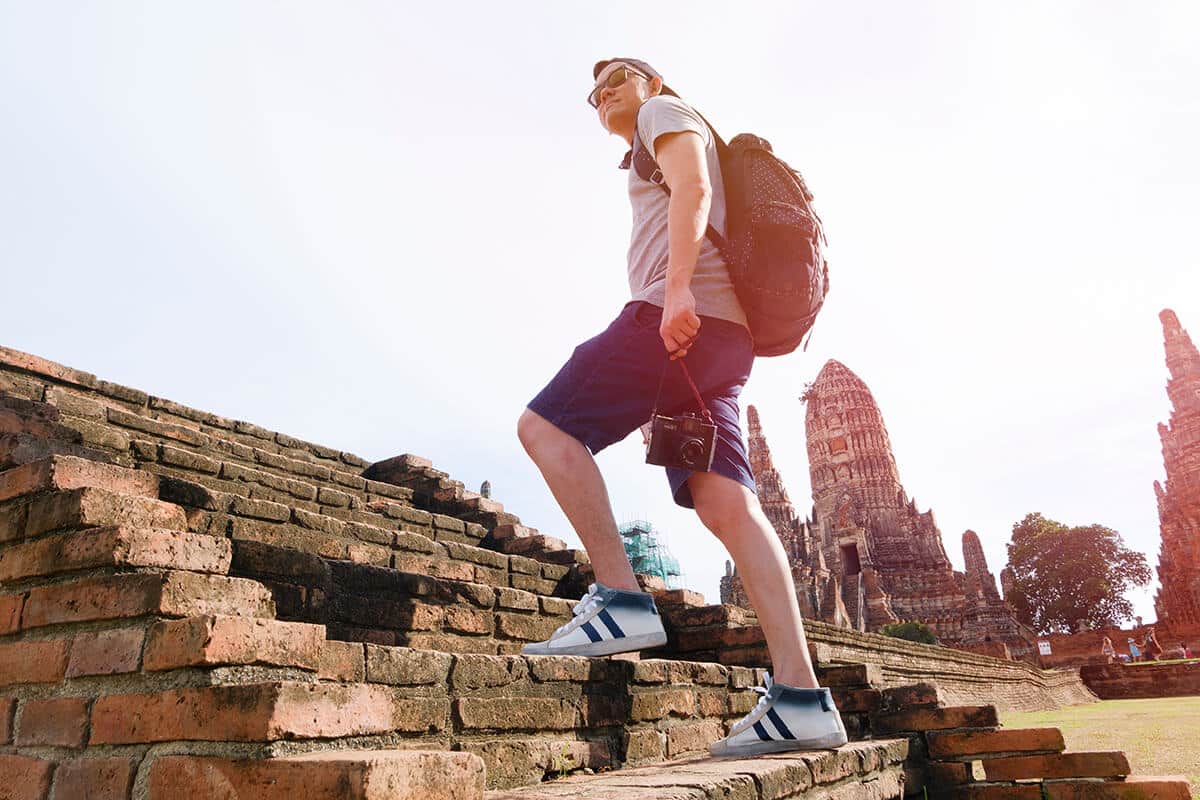 A more affordable inpatient rehab centre allows you to afford a longer stay, which increases your chances for sobriety and long-term recovery. Rehabilitation in another country also allows you to get far away from the sources and triggers of your addiction, letting you build the skills needed to reintegrate yourself into society upon your return.
Medical tourism, which covers surgery tourism, dental tourism, and rehab tourism, recognises that in other countries, medical procedures are much cheaper than at home. Even after considering travel costs, an overseas rehab experience can offer significant savings while still maintaining international standards of care.
With medical tourism in general and rehab tourism in particular, you can enjoy your vacation time while also working to improve yourself. Inpatient treatment mostly occurs in a secluded space, but after completing your course, you can continue travelling and exploring the region. It's a tour and treatment in one package, giving you something positive to look forward to as you recover.
Inpatient Addiction Rehabilitation Programme at The Dawn Rehab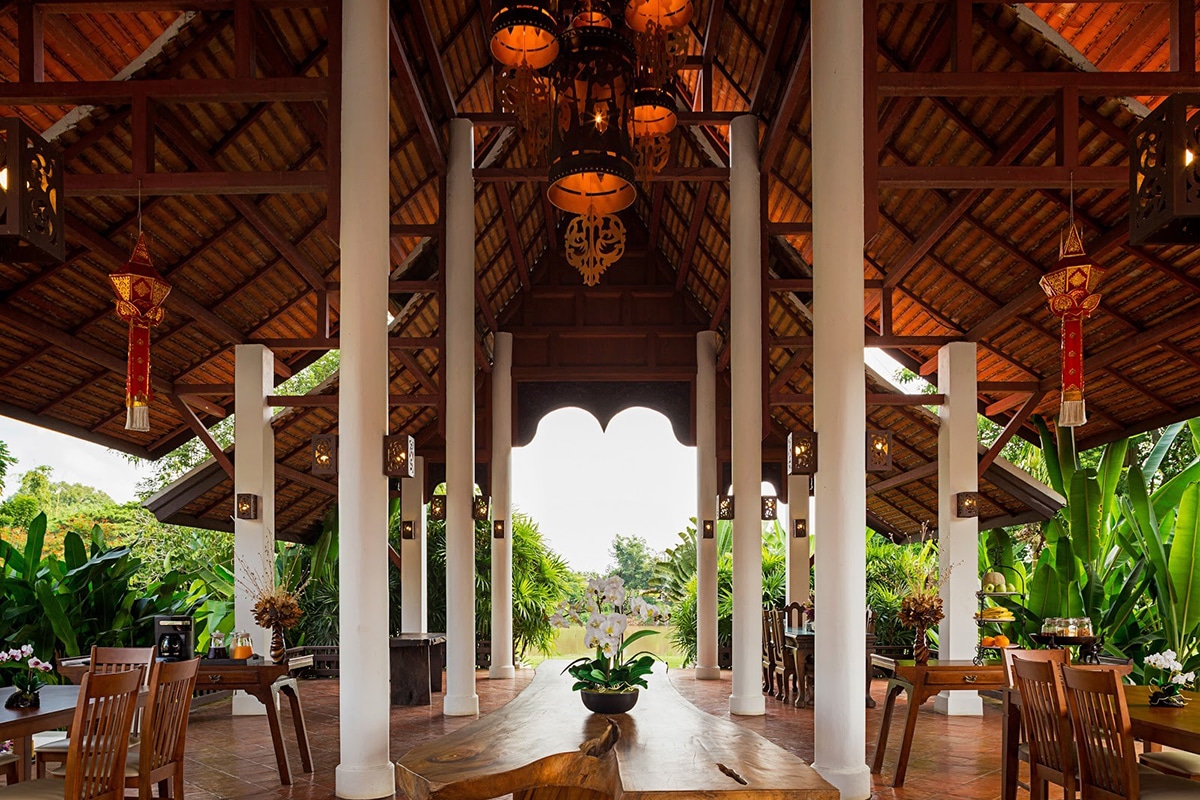 Located in Chiang Mai, Thailand, The Dawn Rehab is among Asia's best for inpatient drug and alcohol addiction treatment. Our clients receive high quality addiction treatment, and receive care from a licenced team of counsellors, nurses, doctors, and psychiatrists – all while staying in affordable yet high quality accommodation. We also offer integrated treatment for co-occurring conditions that often accompany addiction disorders.
Contact us today or call our toll-free telephone number for more information.