Porn addiction is a form of behavioural addiction that is characterised by the increasing compulsion to look at pornographic material or content. Years ago, a person suffering from porn addiction would mostly satisfy their cravings by looking at or keeping pornographic magazines, photos, and videos.
Nowadays, there are many more tools available to porn addicts due to the internet and various technologies, making it easy to anonymously access unlimited internet pornography at any level of explicitness. With the increase in means to access pornography, more people are in need of porn addiction therapy and treatment to overcome their dependence.
What Is Porn Addiction?
Porn addiction is a condition in which a person has an unhealthy relationship to explicit or graphic sexual content or material. Pornography can come in the form of videos, magazines, movies, books, graphic novels and other mediums that involve sexualised images and sexual acts. The term 'addiction' itself refers to a state in which a person has lack of control over their cravings or must frequently engage in the activity that fulfils their cravings.
Studies have found that porn addiction is a behavioural addiction due to the way a porn addict develops a tolerance, experiences lack of control regarding giving into their cravings regardless of the negative consequences and brain chemistry changes over time.
Why Is Porn Addictive For Some People?
One reason porn can be addictive is that it may offer a means for sexual gratification in which the person's relational issues are not triggered. For example, if an individual already has difficulties with trust, intimacy or other relational dynamics, sexual gratification through objectifying others without having to experience any personal vulnerability since there is no real connection may appear to be less threatening. Research suggests that this disconnect plays a vital role in the serious damage to relationships that is often caused by porn addiction.
Some people can develop unhealthy patterns of porn use when they are stressed, depressed, anxious or experiencing other life stressors. Additionally, people with pre-existing impulse control problems, unaddressed past of sexual abuse or unresolved relational problems and other factors may be more vulnerable to porn addiction. However, none of these variables determine whether a person will become addicted to porn. Similarly, not experiencing these variables does not mean a person will not become addicted to porn.
What Are The Signs And Symptoms Of Porn Addiction?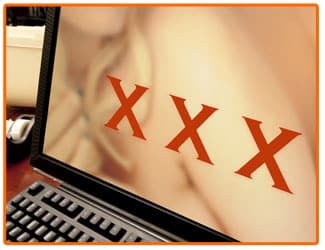 Consuming pornographic content does not necessarily mean that a person is addicted to porn. As with other forms of addiction, signs and symptoms of porn addiction vary from person to person. The following signs and symptoms are commonly associated with porn addiction:
Inability to stop using porn or engaging in behaviours related to porn/unsuccessful attempts to stop
Strong cravings to view porn
Anger, hostility or irritability when asked to stop porn-related behaviours
Keeping porn use a secret/increased isolation
Continuing to view pornographic content despite negative consequences
Losing track of time due to time spent absorbing porn
Needing increasing amounts of porn, or more explicit content, to gain satisfaction
Feelings of self-disgust, fear, shame and being out of control
Reduced intimacy and increased objectification of other people
Planning activities around porn habits
Neglecting duties or previously enjoyable activities to consume porn
What Are Risk Factors For Porn Addiction?
The risk factors that increase a person's odds of becoming a porn addict are similar to that of other sexual addiction, or addiction in general. There is still a lack of research when it comes to porn and sex addiction, so the majority of healthcare professionals who treat these conditions base their treatment plans on other forms of addiction. In general terms, research regarding addiction shows that genetic factors play a role in the likelihood of addiction, often by changing how the brain and body process an activity or substance.
Genetic makeup also plays a role in many mental health issues, such as anxiety, depression and bipolar disorder, to name a few. It is recognised that people who deal with these problematic issues tend to choose to self-medicate through addictive behaviours and substances. With that said, genetics is not the only risk factor involved. Research also shows that environmental factors play an equally important role. For example, if a person was abused during childhood, their risk of addiction increases.
We can currently assume that the majority of porn addicts become addicted due to a mixture of risk factors, including poor parenting, genetic predisposition and early (and usually inappropriate) exposure to sexual activity and pornography.
How Does Porn Addiction Affect Your Brain?
In a similar way to addictive substances, porn addiction can be somewhat caused by the relationship between the brain's naturally occurring substances and porn consumption. Porn activates the brain's reward centres and their corresponding neurotransmitters, which result in pleasurable feelings in the body. One of the neurotransmitters that is often identified is dopamine. A behaviour or substance that causes pleasure stimulates a rush of dopamine that ends up reinforcing that behaviour and increasing the likelihood of reoccurrence.
When a person overstimulates the release of neurotransmitters in an artificial way, through alcohol, drugs, porn, sex and other stimulus, the body starts to build a tolerance. It also develops expectations for those chemicals that cannot be fulfilled through regular, beneficial activities so an addicted person will keep engaging in unhealthy, and potentially destructive, behaviours to maintain the artificially achieved 'high.'
What Are Side Effects Of Porn Addiction?
We are only starting to understand the short and long-term side effects of porn addiction due to increasing research on the subject. A study conducted by Cambridge involved examining the brain images of 19 porn addicts against a control group who claimed they were not addicted to porn. The brain activity of the porn addicts was the same as individuals with substance and behavioural addictions, causing the same pleasure and reward centres of the brain to light up during the imaging.
There are fundamental dangers linked with porn addiction as with other types of addiction. Alcohol, drugs and behavioural processes can be manageable on their own when a person engages responsibly. However, once a person passes a certain threshold, the adverse outcomes and effects start to surface. This also applies to porn addiction.
Pornography addiction desensitises the addict and, over time, he begins to crave in increasing amounts. A person who begins with mildly erotic or softcore material starts to crave something more explicit, which can turn into an unhealthy desire to engage in their fantasies in real life with partners who are unwilling, leading to violent outcomes. Furthermore, porn addiction often leads to masturbation addiction since porn addicts tend to masturbate on a regular basis while they watch porn.
Compulsion And Addiction
Mental health professionals are somewhat restricted in their ability to diagnose a person as a porn addict since this sexual behaviour is not officially recognised as a disorder. Even though there is a fine line between compulsion and addiction, some mental health professionals feel the behaviour is more of a compulsion. With that said, support for the presence of porn addiction continues to gain support from research studies.
Porn addiction shares many similar characteristics as a substance addiction. One important criterion when it comes to defining an addiction is the increased tolerance to the addictive substance. With time, porn addicts may need more regular and increasingly explicit material to achieve the same feelings. Compulsively watching porn can start the cycle of addiction, which includes a craving stage where the person anticipates or becomes preoccupied with viewing porn. The next step requires the viewing of porn, which leads to a negative emotional state where the person may become hostile or irritable.
Since there are similarities between the two, many drug and alcohol treatment centres tend to view pornography as an addiction when planning recovery or rehabilitation programmes.
Dual Diagnosis And Porn Addiction Therapy
Dual diagnosis, also known as a co-occurring disorder, affects many addicted individuals. Research shows a high correlation between porn addiction and mental health disorders, especially anxiety, personality and mood disorders. Porn addicts tend to have a poorer quality of life and increased levels of depressive symptoms. Studies also show that habitually using porn can lead to sexually dependent and compulsive behaviours, which can lead to sex addiction.
Dual diagnosis treatment is a complex process but one that is achievable through a reputable and highly qualified sex addiction rehab. It is vital for individuals with dual diagnosis to receive proper assessment and treatment since they are considered to be high risk and may have different responses to rehabilitation programmes. Dual diagnosis treatment is crucial for people with this disorder because they are more inclined to engage in destructive behaviour. Also, it is not beneficial for them to undergo treatment for only one issue if there are two or more present since all issues need to be addressed for optimal recovery.
How Is Porn Addiction Treated?
Just like other mental health issues and addictions, porn addiction can be treated through various approaches at a sex addiction rehab. Some of the most effective porn addiction treatment methods include:
Individual/Group Therapy – Group or individual porn addiction therapy takes place with a qualified professional and is a safe approach for anyone. Individual therapy typically involves thirty to sixty-minute sessions that focus on a person's behaviours that are related porn and other related subject matter. Group therapy allows people with similar experiences to go through recovery together as a community.
Cognitive-Based Therapy (CBT) – CBT methods come from the concept that our emotions, thoughts and behaviours are all connected. Therefore, when these become dysfunctional, or overpoweringly negative, it results in serious consequences in the person's life. CBT often focuses on negative beliefs about oneself, other people and the world and aims to change them into more functional and positive thoughts.
Mindfulness-Based Cognitive Therapy (MBCT) – MBCT incorporates mindfulness as a vital component in treatment. Mindfulness essentially describes the ability to pay attention to the present moment without judging it. MBCT approaches allow people to gain greater insight and awareness over their behaviours, emotions and thoughts and allow them to relate to these experiences in a new way. This makes it easier to realise that experiences are continuously changing and a person need not be controlled by external factors.
12 Step Programmes – 12 Step recovery programmes, such as Sex Addicts Anonymous, are focus groups that stress the importance of realising one's powerlessness. It offers participants a standard set of recovery steps that help them overcome their addiction.
Couples Counselling – Porn addiction therapy usually benefits from couples counselling if one partner, or both, has an unhealthy porn habit. This form of counselling focuses on resolving individual behaviours and addictions, as well as improving relationships, communication and restoring healthy sexual functioning between both partners.
What Are The Benefits Of Inpatient Porn Addiction Therapy?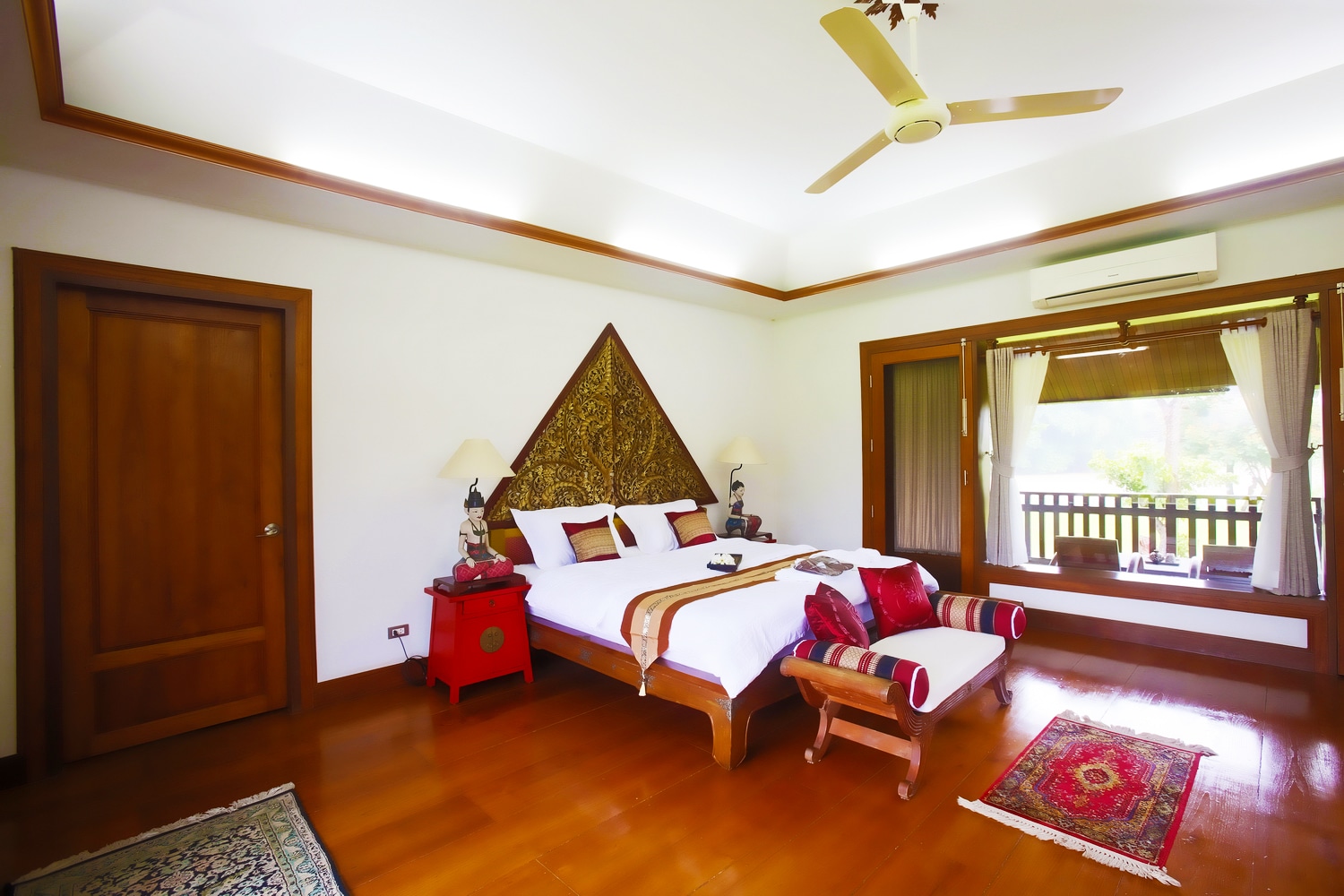 Inpatient porn addiction therapy has many benefits. The primary benefit of inpatient treatment programmes is the removal of triggers and other negative influences. By removing triggers and distractions, the addict can completely focus on their recovery. It is also easier to avoid temptations, such as people, places or even situations that could make them return to their addictive behaviour.
Inpatient treatment also offers around-the-clock supervision and support, so each person has access to help whenever they need it. Also, there are numerous alternative porn addiction therapy options available, including meditation, exercise and massage. Being able to access an array of therapies is a great way to reduce stress and enhance one's health, which also aids in recovery.
What Happens If Porn Addiction Is Left Untreated?
Untreated porn addiction can cause disturbing and life-changing consequences such as:
Relationship failures
Financial difficulties
Family problems
Job loss
Mood disorders like anxiety or depression
Porn Addiction Therapy At The Dawn Sex Addiction Rehab
At The Dawn, we treat porn addiction along with other types of behavioural and substance addictions. Our sex addiction rehab programme has been created to help our clients overcome their porn addiction through a custom-tailored treatment plan that is created following our client's initial qualitative assessment. Our very own treatment method, known as the Twin Pillars Approach, is designed to offer our client's the optimal balance between rehab, wellness, work and relaxation.
By combining Eastern and Western treatment methods in our approach, we can give our client's all the tools that they need to overcome their addiction and maintain sobriety. The first pillar centres on rehabilitation and helps our clients realise and change their negative behaviour. CBT, MBCT and the 12 Step Method are essential components of this pillar.
The second pillar focuses on wellness and has been created to give our clients the mental fortitude and essential tools that are required for a better future. Some of the most important tools in our wellness programme include mindfulness and meditation, physical exercise, massage and spa therapy and nutritional eating.
Aside from our comprehensive approach and personalised treatment, our team of highly qualified experts are dedicated to every client's recovery. Our approach is holistic and non-religious so that anyone can benefit from it. Additionally, we have a 1:1 staff to client ratio, so our clients are always taken care of and supported. We also provide complimentary online aftercare support for clients who have completed our programme.
Is It Hard For A Porn Addict To Seek Out Porn Addiction Therapy?
Like other forms of addiction, people who are addicted to porn tend to have a hard time seeking out guidance or professional help. This is because they are afraid of the stigma of their porn addiction, as well as the related consequences. They may be confused about whether they should acknowledge their addiction since they might believe it makes them weak or even evil. They often do not realise that there is professional help available that will help them overcome their addiction, as well as for their loved ones.
Get Porn Addiction Therapy Today
If you or someone you know has an unhealthy relationship with porn, it is important to seek professional porn addiction therapy as soon as possible. Porn addiction can have damaging consequences for the individual and their family. Now is the time to get help.
Contact us today to receive a no-obligation assessment and find out how we can help. You can also call us on one of our toll-free numbers.