Best Alcohol Rehab in Thailand
Safe Alcohol Detox & Comprehensive Addiction Treatment
If you're struggling with alcohol addiction, it's normal to feel overwhelmed at the prospect of treatment. The decision to get help is a very important first step. But how can you be sure you're choosing the right rehab? Your needs and circumstances are unique to you – and your treatment programme should be, too. At our holistic alcohol rehab in Thailand, you can find much-needed reprieve from your daily life and take some time to focus on getting well. Here's a look at how our alcohol treatment in Thailand works.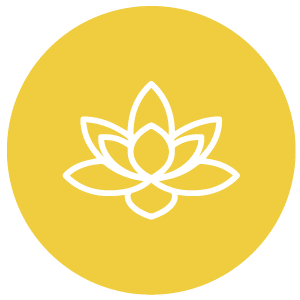 We provide a mixture of Eastern and Western methods to ensure that our clients get all the tools that they need to lead a happy life.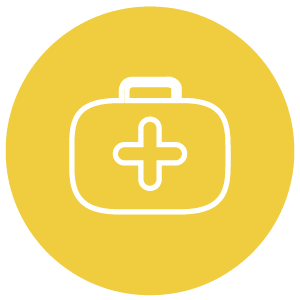 Our licensed onsite medical facility provides 24-hour medical supervision and support for alcohol detoxification.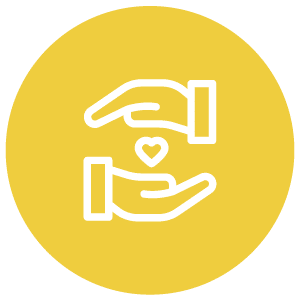 We help you identify your triggers and determine which coping mechanisms work best for you to prevent relapse.
Why The Dawn is the Best Rehab in Thailand for Alcohol Addiction
At The Dawn, we like to keep things low-key: we accept a maximum of 20 clients at a time, so turnover is low and our sense of community is strong. You'll easily form friendships with others and receive plenty of one-on-one care from our team. Our services are tailored to your needs and your progress will be closely monitored by highly trained addiction professionals at every step. We look at your life as a whole, taking every aspect of your lived experience into account and treating the causes of your problems rather than just the symptoms. We're different than most Thailand alcohol rehabs in that we specialise in treating co-occurring mental health conditions and unresolved trauma which underlie many addictions and mental illnesses. We employ a variety of Eastern and Western treatment methods to holistically treat you in the way that suits you best.
Residential Alcohol Rehab: The Most Effective Form of Treatment
Inpatient rehab, also known as residential rehab, offers the highest level of care available. It entails living onsite at a rehab facility while you work through an intensive programme, usually for a minimum of 28 days. During this time, you'll receive 24-hour support from clinical professionals who oversee your entire stay. You'll also be immersed in a community of recovery peers who you can share your experiences with and rely on for valuable support. Your daily schedule will be full of recovery-focused pursuits like counselling sessions, health and wellness services and recreational group outings. Inpatient rehab is the best option for those who are chemically dependent or have more severe addictions or co-occurring disorders. 
GET HELP WITH ALCOHOL ADDICTION
How Alcohol Addiction is Treated at The Dawn Rehab
When you enter our alcohol rehabilitation in Thailand, we'll conduct a thorough assessment and create a personalised treatment plan that addresses your core concerns and builds on your strengths. Your therapist will oversee your entire treatment programme and adjust it as needed, as you learn which options make the most sense for you. Our programme consists of two main stages: first, alcohol detox, which is followed by alcohol addiction treatment and holistic wellness therapy.
SUPERVISED ALCOHOL DETOX
If you're physically dependent on alcohol, your first step will likely be alcohol detox. Not everyone requires this phase of treatment — this will be determined during an initial assessment prior to starting your treatment plan.
This phase can be challenging as your body withdraws from the ever-present levels of alcohol it's become accustomed to, and gets used to functioning without it. But our caring and compassionate team will be right by your side, helping you feel supported and stay positive all the way. We believe there's no upside to associating pain with recovery, so we do all we can to keep you as comfortable as possible.
We have a comprehensive medical detox facility onsite, so you can complete all stages of treatment in one location and easily transition from detox to therapy. Our centre is fully equipped with modern medical technology, and our medical staff are available at all hours.
TREATMENT FOR ALCOHOL ADDICTION
COMPLEMENTARY WELLNESS THERAPY
Co-occurring Alcoholism and Mental Illness
We offer specialised treatment for co-occurring alcoholism and mental health concerns such as trauma, depression and anxiety. Addiction and mental illness often go hand in hand — not only do many people who struggle with mental health disorders self-medicate with substances, but substance abuse often creates or exacerbates these issues. Studies show that it's vital to address any accompanying mental health issues in order to prevent them from triggering relapse in the future.
Relapse Prevention and Aftercare
Our support doesn't end when you go home. We understand that recovery is a lifelong commitment that requires daily practice – that's why we emphasise sobriety maintenance during the entire course of your treatment programme. While you're here, you'll work with your therapist to create a personalised relapse prevention plan. Once you complete treatment, you'll be eligible for a stepped-down, onsite sober living programme. And when you go home, you'll have access to individual and group aftercare counselling via virtual face-to-face sessions. You can take comfort in knowing you don't have to go it alone – we're always just a click away.
Thailand Alcohol Rehab – The Perfect Place for Personal Growth
If you're in need of a change of scenery, our alcohol rehab in Chiang Mai provides just that. Our verdant grounds are set on the banks of the meandering Ping River, surrounded by classic Thai countryside scenery of rice fields and small villages. In early recovery, a completely new environment can help you take a step back from your situation, identify harmful patterns and start to make positive changes. Northern Thailand is known as the heart of the country's traditional culture. It's full of rich history, fabulous regional cuisine and friendly people – the ideal setting for healing old wounds and starting anew.
We believe in healing the whole person. You'll receive intensive therapy, but meditation, relaxation, movement and recreational activities will all play an important role in your treatment. Here's an example of what a typical day looks like at The Dawn: