A high quality drug rehabilitation centre in Thailand can play a crucial role in addiction recovery, as professional help is often a necessary step in turning your life around. By attending a well-equipped inpatient drug rehab centre, you'll get the essential care and support you need to make positive changes that ultimately could save your life.
When to Seek Treatment for Your Addiction
Knowing when to attend a rehab centre is never an easy decision. Addiction makes it hard to be objective about oneself, which is why the ability to admit having a problem requires true bravery. Very often, the most important step and the truest courage begins with listening to the advice of the people who love and care for you.
Recovery is never easy, but it is far better to seek treatment for a problem before it begins to take hold of your life. Remember that care and support are always available – and the healing can begin when you are disciplined enough to accept that it is the right thing to do.
When you make the decision to ask for help, the next question immediately presents itself: What kind of help do I need? People respond to different types of care, and it is worth seeking out detailed advice on addiction to help you choose which rehabilitation service is best for your individual needs and personal situation.
Evidence shows that being admitted to an inpatient treatment facility greatly increases the chances of recovery. Drug and alcohol treatment programmes generally fall into one of two categories – inpatient or outpatient rehab.
Differences Between Inpatient Rehab vs Outpatient Care
The main differences between an inpatient and outpatient facility are the intensity of treatment and length of time a patient commits to their recovery. Typically an inpatient at a rehabilitation centre is required to stay for a longer time, depending on the severity of the addiction, the length of their dependency, and whether there are other complicating factors. Inpatient care can take several weeks of close attention in the facility to ensure they receive the consistent support that is required for their recovery. An outpatient isn't required to stay overnight at the hospital or facility where they are receiving treatment.
Making a commitment to stay in a treatment facility for a significant length of time has been proven to yield a greater reward for the patient.
Pros and Cons of Inpatient Rehab and Outpatient Care
Treatment in an inpatient drug rehab centre requires an extended stay to receive round-the-clock treatment and support. The patient's actual length of stay varies depending on the depth of their addiction, which then influences the type of treatment they undergo and how they respond to it.
Exploring the pros and cons of both inpatient and outpatient care paints a clearer picture of which treatment is right for an individual's needs. Of course, both treatments have their positive and negative features, and often the decision of which is better suited to the patient depends on that individual's personal situation.
Inpatient Rehab
Pros:
Receiving 24-hour supervision by trained professionals means that you are never alone while battling your addiction.
You or your loved one will be part of an extended community, as others in the facility are also overcoming their addictions.
Being in a programme that provides comprehensive care and support.
As a resident, more time each day is set aside for active steps toward recovery, through group therapy and individual counselling settings as well as other treatment exercises.
The stresses and distractions of daily life, such as domestic or work-related issues, are kept at a distance while you are in treatment.
Cons:
You or your loved one will have less freedom to come and go as they please.
The structured environment dictates when you get up in the morning, when they eat, when you have counselling sessions, and when you have free time.
You will probably need to take leave from your job to participate in the treatment.
Some insurers will only cover outpatient treatment.
It can consume much more time.
Outpatient Care
Pros:
Outpatient treatment allows you to continue many of your daily activities, including work and caring for children.
Some sessions may be offered in the evenings or on weekends.
You will be able to apply what you learn in treatment to a real-life setting, and start making changes immediately.
Immediate and available support from friends and family, to help your support network better understand the challenges you face.
Outpatient care is considered a more affordable treatment option and is generally covered by insurance.
Cons:
You will be at much greater risk of being exposed to the same influences and triggers in their life that pushed you towards your addictions.
You or your loved one will be far more likely to still have access to drugs and alcohol.
Daily life distractions could keep you from focusing on recovery.
Access to the required support is much more limited than in an inpatient facility.
In outpatient treatment, you will not spend as much time with others in recovery, which makes building the foundation of a strong support network a more challenging task.
Evidence shows that people in outpatient care are at greater risk of a relapse than those who commit to inpatient treatment.
Who Should Attend Inpatient Treatment?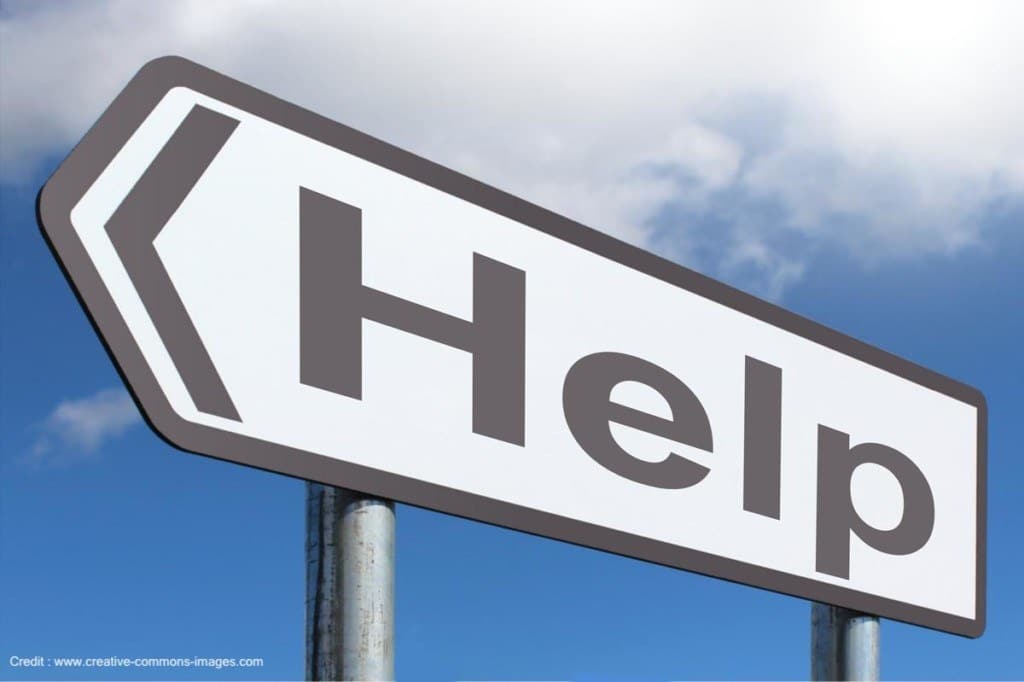 In truth, if you're even thinking about admitting yourself to an inpatient drug rehab centre, your instincts are probably trying to tell you something. As much as listening to the advice of others is vital, trusting yourself is equally important.
Making the decision to admit to inpatient treatment is a big step to take, and the commitment and dedication required should not be underestimated. However, the greater the commitment, the greater the reward, and receiving round-the-clock care and support can literally be life-changing.
Inpatient treatment offers the highest level of care available. The intensity of the treatment means that it is best suited to patients at the more severe end of the addiction scale, who suffer from a higher drug-dependence and are most in need of receiving the type of specialist care that it entails. Often patients are admitted to inpatient treatment when the less intensive treatments of various outpatient cares have not met their needs.
Who Should Go to Outpatient Treatment?
The intensity and duration of treatment received in outpatient care is more moderate and requires less of a time commitment. Of course, this arrangement allows for greater flexibility and can better suit an individual's lifestyle and various other commitments.
Outpatient treatment is often a logical first step for those finding themselves in need of help from their substance abuse, and it generally provides a good option for those who are less dependent on drugs or alcohol. For those who need to keep up with other obligations such as work, school or family commitments, outpatient care allows that flexibility. Outpatient care can also provide a necessary measure of support for patients who have completed their inpatient treatment, in order to stay on track with their recovery.
Note, however, that in most cases, inpatient care includes several types of services that outpatient drug rehab centres do not. These include detox, medication, co-occurring disorders treatment, and medical support. As a result, outpatients often have to go to several different centres in order to deal with each condition in a comprehensive way. Inpatients receive full, coordinated treatment during their stay, so that each of these types of treatment complements the other in the service of a more holistic approach.
How Long Should You Stay in An Inpatient?
No two individuals have exactly the same needs. Inpatient care allows for a more detailed assessment of a patient's condition, and a programme is usually tailored to suit that person's needs. One of the factors to consider during this assessment is the length of time that it is necessary to remain in the treatment facility.
The different programmes on offer tend to include several steps of rehabilitation for the patient to adhere to. The satisfactory completion of these steps often dictates the length of time that is necessary to remain in a facility.
Short-term treatment programmes can last from 2-4 weeks, whilst more severe long-term cases of addiction treatment may require a stay of 4-12 weeks. Changing a deeply ingrained habit generally takes time, and the more entrenched the problematic behaviour is, the longer it will take to train the body and mind to break free of it.
Why are More and More People Seeking Treatment Abroad?
In order for you to increase the likelihood of success in drug and alcohol addiction recovery, you need to choose the right type of addiction rehab. What may be right for one patient may not necessarily fit another's needs and there are many factors to consider when choosing a suitable rehab centre for you or a loved one.
Going abroad for treatment in places like Thailand is a trend that has gained popularity in recent years. Due to its high-quality services, affordable living costs and idyllic locations, Thailand has long been a popular destination for medical tourism. Some of the main benefits of seeking treatment in Thailand are listed below:
Private and Secluded Facilities: Going overseas allows you to find a truly private and secluded facility for addiction treatment that keeps you away from the triggers or stressors that induce you to use drugs and/or alcohol.
More Alternatives: Travelling abroad actually opens up the addicted person to new alternatives for treatment that normally won't be available to them back in their home country.
Unique Programmes: Aside from normally inaccessible or unavailable methods of treatment, you can also acquire country-specific or centre-unique programmes overseas.
Your Privacy and Anonymity is Safeguarded: Many patients don't want other people from work or their neighbourhood to know that they're undergoing addiction rehabilitation.
Exotic Locations: You can attend addiction rehab overseas in a new and exciting location.
A Chance to Disconnect and Discover: Attending an addiction rehab centre overseas provides you with an opportunity to disconnect from a toxic environment.
Inpatient Treatment at The Dawn Rehab in Thailand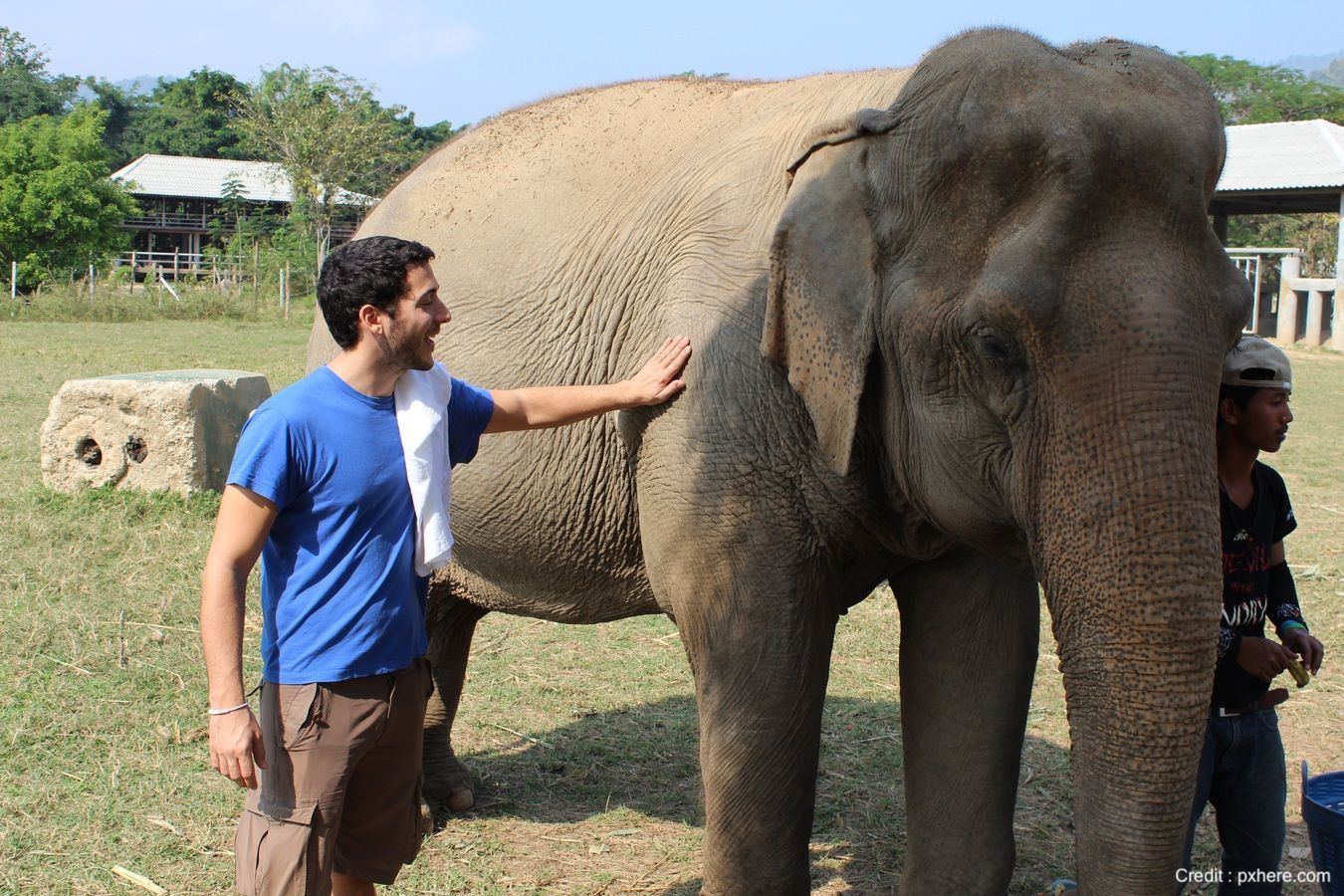 As one of Asia's finest alcohol and drug addiction rehabilitation and wellness centres, The Dawn offers personal comfort and space in a tranquil healing environment, so you can reach a peaceful  and long-lasting breakthrough with the help of our inpatient care specialists. The Dawn's all-inclusive addiction and mental health treatment programme is an ideal choice for those willing to commit to receiving an intense, high level of care during their treatment.
As each of our patients has a unique background, personality, and treatment needs, we can create highly customised and focused treatments to suit the needs of every situation. The unique blend of western professionalism mixed with eastern hospitality is just one of many attractive reasons why people choose The Dawn for their inpatient treatment. The centre's holistic approach to healing provides our patients with the calmness and serenity needed to aid their recovery.
Healing Environment
At The Dawn, we are blessed by our location in the beautiful northern province of Chiang Mai, and make the most of our surroundings for the benefit of our patients. We offer high-quality addiction treatment in a beautiful riverside sanctuary that promotes physical, mental and spiritual healing. Positive and supportive surroundings will give you valuable time away from the behavioural triggers that can pose a danger in the outside world. With no distractions to enter from the outside world, you can focus on your own wellbeing by learning and practicing the tools of self-care.
24-hour Support
As you would expect from a quality drug rehabilitation centre in Thailand, our highly skilled medical staff provide 24-hour support for every patient. This help comes in many forms – medical support, peer support from other addicts, emotional support from counsellors – and is always administered by a licensed team of addiction professionals, all of whom have extensive experience in their respective fields.
Comprehensive Approach to Addiction Treatment
Our comprehensive approach includes detox treatment, along with addiction therapy and relapse prevention training. We also provide a special aftercare programme, along with a relapse guarantee policy which includes a completely free return stay at The Dawn for up to 30 days in the event of a relapse.
Holiday Getaway
We organise weekly excursions to see some of the area's spectacular landscapes and cultural attractions. These exclusions cater to all tastes and include visits to an elephant jungle sanctuary, rainforest zipline adventure, and even an excursion to the mountains of northern Thailand to visit a coffee farm run by members of the local Lahu hill tribe.
Seek Professional Help at The Dawn Rehab in Thailand
Making the choice to seek professional help can be a huge decision. With a vast selection of different treatment centres and facilities, as well as countless programmes available for both inpatients and outpatients, the options ahead can appear overwhelming at first. By attending to each and every one of your needs, The Dawn aims to make your choices easier so you can focus on what really matters – your journey toward long-term healing. Our private accommodation and world-class facilities provide the ideal place for you or your loved one to find your way to a happier and healthier life.
Contact us today to receive a no-obligation assessment, with clear explanations of how we can help.