In just a few short months, COVID-19 has completely changed our lives. For those in recovery from addiction, the drastic impacts to daily routines and coping methods can be particularly challenging. However, professional support is now emerging in some new and highly accessible forms.
The COVID-19 pandemic has affected nearly every aspect of modern life, from the way we interact with others, to our daily routines. Simple activities that we have taken for granted – a walk in the park, going to the office, or attending a meeting – are now taking on an entirely new form as society works to protect people's health while continuing on with life. As people struggle to readjust to these massive changes, as well as the impacts that these changes have had on the economy and society, many are turning to substance use to cope. For those recovering from addiction, this can be especially dangerous.
COVID-19 and the Spike in Substance Use
Major social crises often result in an uptick in alcohol and drug abuse, and the COVID-19 pandemic is no exception. In some areas, experts estimate alcohol sales alone have gone up by as much as 75%. Dr. Nora Volkow, director of the U.S. National Institute of Drug Abuse (NIDA) told CBS News, "Social isolation does not just contribute to the epidemic of addiction, but it also increases the likelihood that people take drugs…And to the extent that the pandemic is going to exacerbate the economic and social situation of certain people, this could increase the risk of people turning to drugs." 
Isolation and Addiction
Due to the social distancing and lockdown policies countries around the world have implemented in order to stem the spread of COVID-19, most support groups and treatment centres have been forced to temporarily shut their doors, cutting off a critical lifeline for people in recovery. While these organisations are adopting new measures to try and meet the needs of those struggling with sobriety, those in recovery may find themselves feeling alone and vulnerable to relapse. 
This feeling may be heightened by "stay at home" orders. Cut off from typical healthy forms of coping, those in recovery may feel unable to take their minds off of their addiction – particularly if surrounded by temptation such as a family member's alcohol at home. The stress of altered relationships can also add to the pressure to use, either due to the inability to be with people that you usually rely on for support and relaxation, or having to adjust to being with family members or housemates around the clock. 
Uncertain Futures Lead to Certain Stress
The shake-up caused by the pandemic has created a host of triggers for substance use including job loss or fear of it, fear of death or illness, and loss of established routines and outlets for stress. The complete restructuring of our daily lives can have a profound impact on our stability, and leave many wondering what the future will look like. Irritability, anxiety, depression and boredom are common responses to the new normal we are living in, but are also emotional predecessors for relapse.   
These feelings, combined with isolation and the lack of ability to pursue hobbies or interests create a perfect storm for relapse. If you or a loved one is asking the question, "What's the point of continuing my sobriety with all that is going on?" it is time to seek immediate help to stay on track.
COVID-19 and Co-Occurring Disorders
The triggers for addiction caused by the various effects of the pandemic can also impact mental health. It is common for those in recovery to find that their addiction is fueled by a co-occurring mental health disorder such as anxiety or depression. If you or a loved one has been given a dual diagnosis, it is important to also be aware of signs that the mental health condition is being impacted, as this could feed into a potential relapse. Exhaustion, significant mood swings, panic attacks, or excessive worry or obsession with the news could indicate that it is time to check in with a professional to make sure that your mental health and your addiction stay under control during this difficult time.
New Solutions for Sobriety: Making Connections Online
If you fear that a relapse is inevitable, or may have already occurred, reaching out to a professional addiction specialist online can be an important step in regaining control of recovery and staying healthy. While online peer support groups can also be helpful in talking through your feelings and concerns, the unusual burdens posed by the pandemic underscore the need for a professional specialist to help you navigate this challenging time.
Online therapy can help you keep moving forward when the future seems uncertain and it can be tempting to fall back into old habits. It can also provide you with a safe space within the comfort of your own home to rebuild positive coping methods and address negative thoughts or past experiences that may be coming up while you're in isolation.
Getting Back to the 'Gold Standard' of Addiction Treatment
As lockdowns ease and travel becomes less restricted, you might consider inpatient treatment as a healthy next step to help solidify and strengthen your sobriety. Inpatient, or residential, treatment has long been considered the most effective approach to successful addiction treatment.
Inpatient care involves a structured, focused environment geared toward the client and their unique and specific needs. A residential treatment centre will offer round-the-clock clinical and medical support in a place totally removed from potential triggers. It is well suited for those struggling with their recovery or who have already relapsed, and need a different approach to their treatment.
Exploring Your Options at The Dawn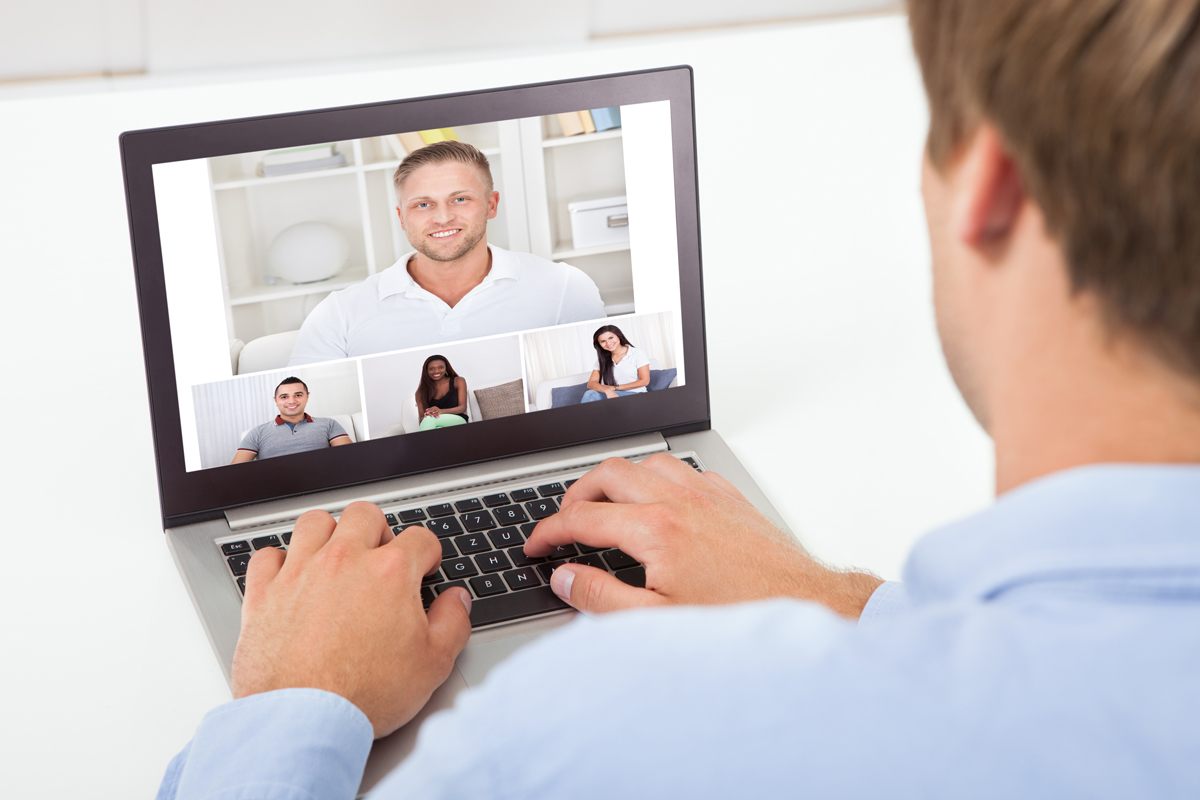 At The Dawn Wellness Centre and Rehab Thailand, our experienced, compassionate clinical team understands that the challenges posed by this pandemic to people in recovery are significant. However, with the right support, it is possible to maintain a successful recovery and develop new, healthy ways to cope in the days ahead. 
The Dawn's Signature Addiction Programme
As restrictions on travel ease, you may want to consider joining our renowned inpatient addiction programme. We use an innovative "Twin Pillars" approach that incorporates the most effective Western psychological techniques available today, as well as a range of proven Eastern wellness practice to enhance the psychotherapeutic component. Our clients take part daily in mindfulness meditation, yoga practice, Thai massage and fitness training to achieve holistic healing and build healthy, life-long coping skills. 
The days ahead are uncertain, but what you can rely on is a caring, capable community of support to help you get through this time. If you're feeling like you're struggling in your recovery, contact The Dawn today to learn more about how we can help maintain your progress and improve your mindset.