Detoxification, or detox for short, is often required as an initial step during a comprehensive rehab programme. However, an assessment should be conducted prior to detox in order to determine if it is necessary. When detox is required, it can help reduce disagreeable or life-threatening consequences that may occur as a result of suddenly stopping substance use and also help the recovering addict in terms of abstaining from the substance. When looking for a comprehensive rehab facility, it is recommendable to choose one that includes an on-site substance detoxification centre. 
NIDA, the National Institute on Drug Abuse, reports that detox is not a treatment on its own, but is the first stage in the recovery process. Substance detoxification programmes aim to heal on a physiological level, which is necessary after long-term or severe substance abuse. The recovering addict will go through stabilisation and then through a detox period. Once the addict has been stabilised, the focus changes to monitoring the addict and supporting the different bodily processes that occur as the body gets rid of the substance, along with managing any of the unpleasant symptoms of withdrawal that may occur.
Alcohol and Drug Detox
The kind of substance detoxification that an addict needs will depend on several factors, such as the kind of addiction that they have, how long they have been abusing the substance, the severity of their use, the presence of other mental health and addiction issues (known as co-occurring disorders) and the individual's level of commitment to recovery. Detox should never be performed at home due to the severe, and even deadly, consequences and should be conducted in a medically supervised setting.
Alcohol Detox
Alcohol detox involves restoring an alcoholics system, which has been severely affected after years of alcohol abuse. It is important for alcoholics to safely withdraw from alcohol in order to avoid serious health problems, which can be fatal. Once the detox is complete, psychological therapy is be used to deal with the underlying addiction.
Drug Detox
Drug detox is an early stage in long-term rehab treatment. It is created to reduce or ease withdrawal symptoms whilst helping an addict adapt to life without using drugs. Drug detox programmes may use medications to reduce withdrawal symptoms and cravings, though this should only be done if is completely necessary. Therapy and counselling are also used to help relieve withdrawal symptoms.
Stages of Medical Detoxification | Consultation and Evaluation
When an addict first enters a drug and alcohol rehabilitation facility, they will have to meet with a professional counsellor to discuss their substance use, history and medical issues. The counsellor will then create a plan that meets each person's unique requirements. After the initial assessment, a medical team usually conducts a comprehensive evaluation where they will talk to the addict about the best ways to treat their withdrawal symptoms and substance cravings. Mental health evaluations, blood and drug testing may be required to effectively address symptoms of withdrawal and potential health concerns. 
Stabilisation
Stablisation is the psychosocial and medical process that helps addicts through severe intoxication and withdrawal. It often involves introducing nutrition and a healthy diet and teaching the addict about the treatment and recovery process. In some cases, medication may be used to alleviate withdrawal symptoms.
Preparing for Treatment
This stage helps an addict transition into substance abuse treatment. The addict will be encouraged to continue with a comprehensive treatment programme and aftercare. Finding a treatment programme that has an on-site detox clinic is ideal since the staff can easily help move the client into the treatment facility and continually monitor his or her conditions.
Inpatient VS Outpatient Detox Clinic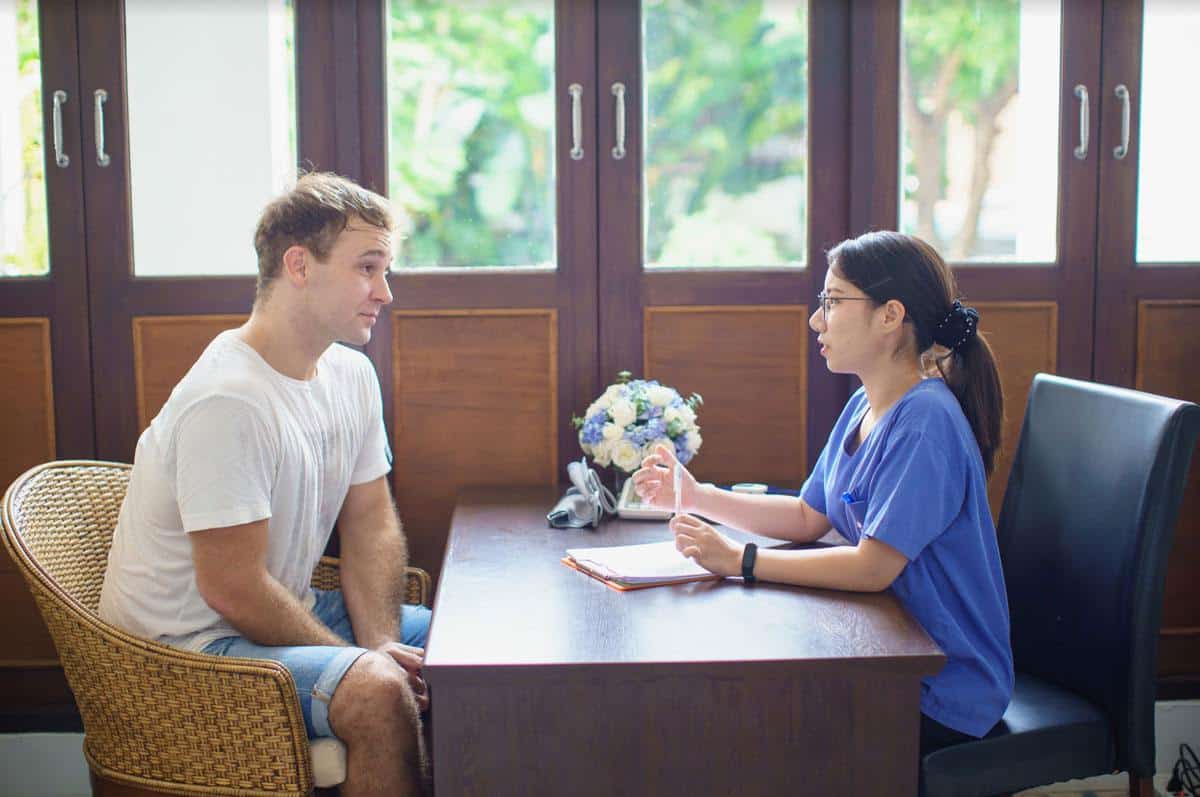 Substance detoxification can be performed in both inpatient and outpatient settings. Inpatient detox tends to be more common and includes hospitals, medical detox centres, inpatient treatment facilities and co-occurring treatment facilities. Inpatient is a popular choice because it has been found to be the most effective method of treatment. Clients receive the most support and higher quality of care than with outpatient detox and are carefully monitored and treated as issues occur.
Another benefit of inpatient detox clinic is that the addict is out of their usual environment, which reduces their triggers and obstacles that could lead to relapse. Also, once the detox programme is complete, they will continue to receive ongoing care and support (often at the same facility). Some people choose outpatient detox because it is cheaper and offers more flexibility. However, the difference in cost is not really worth it since the chances of relapse are much higher.
Choosing A Substance Detoxification Rehab in Thailand
The Dawn Medical Rehab and Wellness Centre is proud to provide both drug and alcohol detox options that are customised to suit any of our client's exact needs. The Dawn is a state-of-the-art facility that is run by a team of experts in the medical field. We believe that everyone should be able to receive the help that they need when it comes to recovering from addiction, and are delighted to offer service rates that are only a quarter of Western alternatives.
If you or someone you love is battling addiction, then now is the best time to get help. Contact The Dawn today to receive a no obligation assessment and find out what help is available.