The need for opioid treatment around the world is increasing as the opioid crisis deepens.  In the USA, in 2016, 64,000 people died from opioid overdoses.  Australia has seen a staggering 1800% rise in overdose deaths from Fentanyl, a synthetic opioid 50 times stronger than heroin.  A top doctor in Australia has called the situation a "national emergency''. In the UK hospital admissions for prescription opioid overdoses doubled in a decade.  Prescriptions for strong opioids increased 7-fold in the ten years to 2010.
With so many people dependent on prescription and illegal opiates, opioid treatment has never been in greater demand but what's involved in treatment for opioid addiction?
Firstly, What is an Opioid?
Opioids are a class of drugs that originally came from the sap of opium poppies.  Nowadays, there are also synthetic opioids, developed by the pharmaceutical industry, which are often much stronger than natural opioids like heroin, morphine and codeine.  Prescribed opioids are used primarily for pain relief and anaesthesia. 
With the huge rise in the prescription of opioids, many people around the world have become addicted to synthetic and semi-synthetic opioids like Fentanyl, Vicodin and the most well-known, Oxycontin. In the United States alone, 97 million people took prescription painkillers in 2016.  The UK's Guardian newspaper, reporting on the early days of the crisis, said "OxyContin was to become ground zero in an opioid crisis that has now engulfed the United States"
When Should a Person Seek Opioid Treatment?
If someone has  been prescribed opioids by their doctor but finds themselves now obtaining the medication from dubious sources or moving on to illegal drugs then it's time to examine their relationship with drugs and decide if they need the help of an opiate addiction treatment centre.
There are other signs that somebody might need treatment for opioid addiction:
Family members and friends are concerned about the drug use
Work is being effected – days off sick, lateness, underperformance
Loss of interest in hobbies and activities that used to be a source of enjoyment
Lying to loved ones to conceal the extent of the drug use
Financial difficulties due to time off work and spending on drugs
If any of these situations sound familiar then it's time to speak to a professional drug counsellor and find out what help is available.
What Happens in An Opioid Addiction Treatment Centre?
Phase 1 – Detox
There are several stages of opioid treatment, the first is the detox phase.  The very unpleasant side effects of withdrawal from opioids is often what stops people remaining drug-free. Side effects can be severe and include:
Nausea, vomiting and diarrhea
Body pain
Insomnia
Depression
Anxiety
Cravings
24 hour medical support during this crucial phase of treatment will help the addict get through the detox by easing the withdrawal symptoms with the carefully controlled use of medication. This means they are more likely to complete the detox.
An opiate addiction treatment centre will often use medication to ease the withdrawal process. Methadone is a long-standing treatment for opioid withdrawal, having been prescribed around the world since the 1960s. Methadone is a slow acting opiate that dampens down withdrawal symptoms but does not produce the euphoria – or high – that opiate abusers comes to crave.
Phase 2 – Behavioural Therapy
Clearing the drugs from the client's body is the first step in opioid treatment but there remains a lot to do to ensure they remain drug-free for life.
Behavioural therapy is the key to uncovering the reasons behind the addiction and correcting the distorted thinking that accompanies drug abuse.
Common modalities employed in this part of opioid treatment include:
Cognitive Behavioural Therapy – teaches a person to identify unhelpful thinking patterns and behaviour and change their reaction to everyday situations that can cause stress
Motivational Enhancement Therapy – often used early in treatment, MET helps increase motivation and commitment to structured plans for treatment and ongoing recovery
Contingency Management – offers incentives to remain drug-free by using a points system. Drug users build up points when they have negative drug tests and can redeem the points for healthy living items
Family Therapy – family members can express the pain the addiction has caused them and learn how best to support their loved on after treatment
Relapse Prevention – teaches the techniques necessary to deal with the stresses and strains of daily life while maintaining recovery
12 Step Programmes – programmes like Narcotics Anonymous provide peer-to-peer support with addicts coming together to share their experiences with others who understand what they are going through
An inpatient opiate addiction treatment centre will usually offer a mix of group and individual counselling with a specialist addiction counsellor. Group sessions allow clients to get the support of their peers and provide different perspectives on their thinking and actions.
One-to-one counselling sessions are critical for discussing issues that the addict may not feel comfortable sharing with the group but which need to be addressed for treatment to be successful.
Phase 3 – Ongoing Recovery
The work to remain drug-free and build a healthier, more fulfilling future continues after the residential period of treatment for opioid addiction is completed. In fact, many addicts will work a life-long programme designed to help them thrive in sobriety.
Elements of ongoing recovery are many and varied, such as: 
aftercare from the treatment facility
participation in support groups such as NA or Smart Recovery
a daily meditation practice
taking part in fitness activities or sport
being in nature
supporting other addicts
Get Help at The Dawn Opiate Rehab Thailand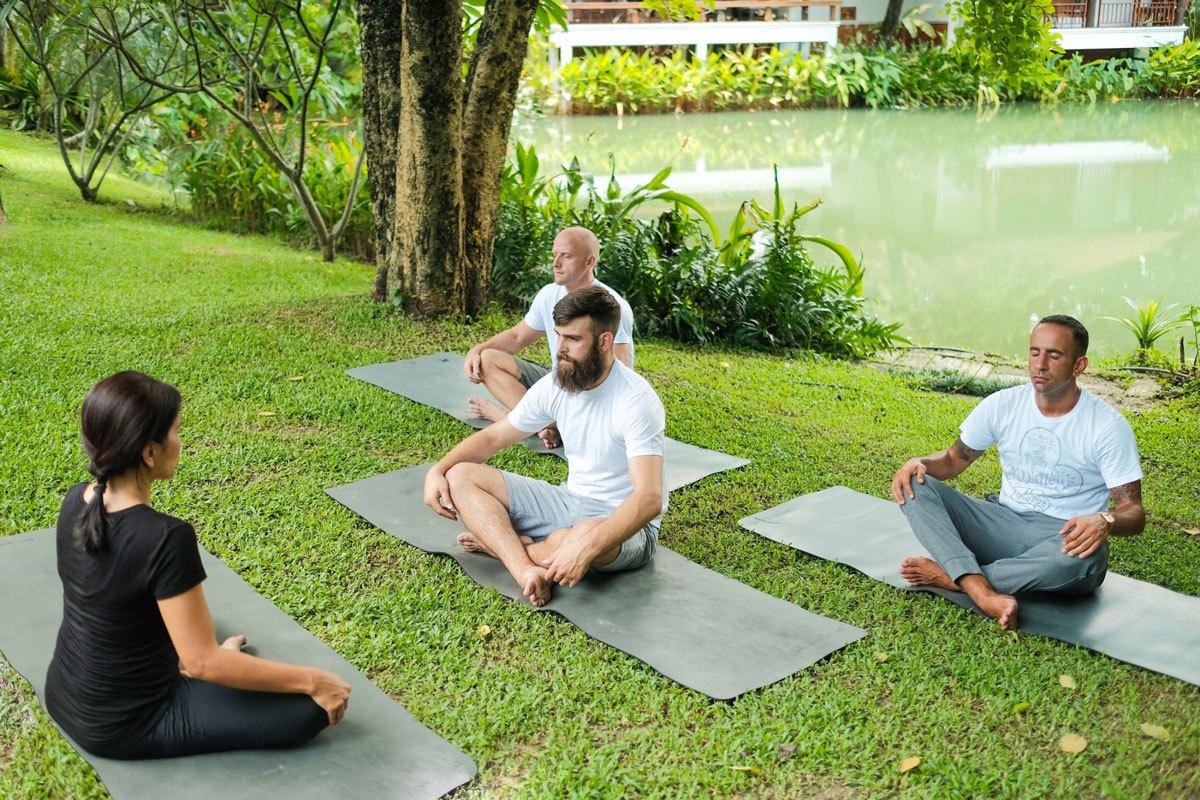 Many addicts choose to seek opioid treatment far away from their triggers and the stresses of daily life. Thailand is renowned for its beautiful scenery and warm, welcoming people so it is an ideal location for a rehab.  Additionally, opioid treatment in Thailand is much more affordable than comparable centres in Australia, the UK or USA.  A stay at The Dawn typically costs around a quarter of what clients would pay in the West.
The Dawn Rehab offers world-class treatment in the beautiful surroundings of the Northern Thai countryside, close to Chiang Mai. The centre offers detox onsite under the 24 hour supervision of our full time doctor and team of attentive and professional nurses.
Our experienced and licensed team of counsellors deliver the most effective models for addiction treatment including Cognitive Behavioural Therapy, Family Therapy, Contingency Management and Motivational Enhancement Therapy. There is also a strong Relapse Prevention element and clients are encourage to build as much support around them as they can when they return home, including making use of our free online aftercare support.
We understand that addiction affects mind and body and we have a strong holistic element to our programme. All clients have the opportunity to engage in healing activities such a meditation, massage, yoga, personal training and outdoor pursuits.
For an informal chat to learn how the The Dawn can help you or a loved one, contact The Dawn's opioid addiction experts today.