Unprecedented new norms brought on by the global pandemic have created obstacles in accessing therapeutic care. However, online therapy is being increasingly recognised as an effective, accessible option for those who need additional support.
As the COVID-19 pandemic drags on, the impacts on mental health and addiction are more clearly understood. Stress from extended lockdowns, as well as mounting financial concerns and fears around the virus itself, is having a significant effect on people around the world. 
This situation is made even more challenging because typical avenues for help – a trip to a therapist's office, or a support group meeting – were made 'out of bounds' during the height of the pandemic, and are still considered risky to personal health safety. This leaves many at home struggling with what to do and where to turn for guidance. 
Online therapy has been a proven and effective alternative to face-to-face therapeutic sessions, and is particularly useful during these unprecedented times. Available in the safety and comfort of your own home, online therapy allows you full access to professional support. 
What Studies Have Said about Online Therapy
You might be asking yourself, "Is online therapy really as beneficial as an in-person session?" Common concerns often involve worries about the ease of communication, as well as how to engage in therapy outside of a therapist's office. However, studies have repeatedly shown that online therapy is just as effective, and is a practical, important alternative to traditional forms of therapy. 
Online therapy can be used to treat a wide variety of issues including anxiety, depression, grief, trauma, and panic disorders. Even outside of COVID-19 related lockdowns, some people prefer online therapy because it eliminates travel time and can offer more flexible scheduling options. Here are a few ideas on how to make the most of this new modality.
Making Space for Your Online Therapy
Before you begin your online therapy session, you will need to consider where your session should occur. A highly trafficked area of the house is obviously not conducive to having candid or emotional conversations about your mental state, so find a place where you can shut the door and get some privacy. 
Make sure that where you are seated is not only quiet, but comfortable. It's best if you can remain sitting so your therapist can see your facial expressions and body language more easily, which can also be helpful in gauging how you are feeling. If you are not able to engage in video chat, make sure to stay close to the microphone so they can hear you clearly.
Being at home also means having creature comforts at your fingertips. Bring in a cosy blanket, your favorite cup of tea, even your pet (so long as they won't be distracting). These things can help further relax you and give you a sense of safety as you talk through your fears and concerns.
Finally, try to set aside 10-15 minutes before and after your sessions to give yourself space to settle your mind, and absorb what you have felt or learned. Generally, you'd have the car ride to and from the therapist's office to prepare and unwind from your session, so it is important to make sure that space is still included even from home.
A Few Tips to Figure out the Tech
There are those who are naturally tech-savvy, and those of us who still haven't quite made the leap. No matter which camp you fall into, engaging in some basic technical checks prior to starting your session can save time and prevent frustration or distraction during your therapy.
Test the Software
Once you have confirmed what software program you will be using to talk to your therapist (such as Zoom, Skype, etc.), download it onto the phone or computer you will be having your sessions on. Do this a few days prior to your session so that if you're having any trouble, you can reach out to the relevant tech support for help. Make sure you have your therapist's username or other contact information so you can add them to your contacts list.
Hardware Check
Checking your microphone and audio functionality before your session can save you both time and frustration. If you're not able to do a test call with your therapist before your session, try it with a friend or family member to make sure they can hear you and vice versa. Generally earbuds are a preferred method for clearer sound with less background noise.
Shutdown Other Programs
Just before you log into your therapy session, close any other windows or programs. This will help improve the connection speed and the quality of the call, and also reduce the likelihood that you'll be interrupted or distracted by other messages or advertisements while you are talking with your therapist. 
Communication and Patience are Key
The first session or two may feel a bit awkward as you settle into a new medium for therapy. If you are not well-versed in online chats, or you're accustomed to in-person sessions, the conversation may not flow in the same way you are used to. To alleviate this, try to be as explicit as possible in communicating how you feel. Your therapist may not be able to read your body language as easily in a tele-therapy session, so if you are feeling frustrated or confused it's helpful to name your feelings so your therapist can know how best to proceed.
If you're having a hard time figuring out where to begin, consider addressing some of your basic needs first. The pandemic has thrown many of us off-kilter, and it is likely that your therapist will have ample recent experience in helping people navigate social isolation. Some questions that may be useful to ask include:
How can I stop thinking about COVID-19 all the time?
What are some ways I can feel less anxious about my financial future?
I am having a hard time eating regularly. Could I send you daily messages about my meal plans?
I think I may have had a panic attack. Could you share some resources on how to deal with this?
What should I do if the person that I am/was quarantined with is negatively impacting my mental wellbeing?
Benefits to Staying in Therapy
Therapy works best when it is regular and continuous. There are times in any type of therapy where the work will feel difficult and you may be tempted to quit. If this happens early on, it may be due a lack of a good fit with your therapist. In this case, parting ways and finding another therapist who you feel more comfortable with is a good course of action.
If your challenges are arising more from the issues you are confronting, it is important to stay the course. Ultimately therapy will help lighten your mental load, better understand yourself, increase your self-esteem and confidence, and provide you with coping tools to help you overcome your issues and deal constructively with problems you encounter. 
Exploring Online Therapy with The Dawn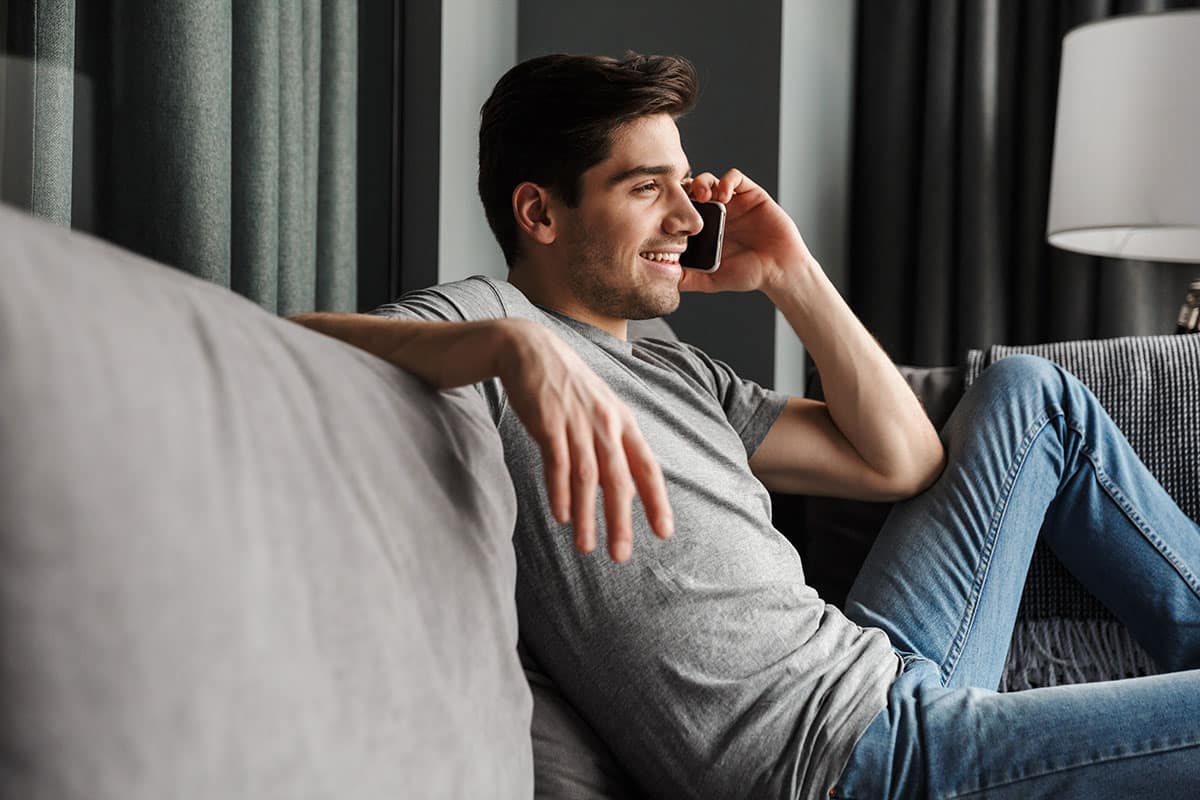 At The Dawn Wellness Centre and Rehab Thailand, though we specialise in residential, customised treatment for addiction and mental health issues – our highly-competent therapists have long been providing online therapy to our clients post treatment, in the form of Online Aftercare groups and individual counselling.  
During this period of COVID-19 related travel restrictions, this combination allows for continuity with a therapist that you have already built a trusted relationship with in a relaxing, safe environment totally oriented towards your needs and care. To best accommodate our clients, we structure our fees so that whatever you have already paid towards your online therapy goes towards your overall residential treatment fee. Call us today to explore your options and learn more about how we can bring our effective, holistic treatment directly to your home.