Your first sober holiday season can feel a bit daunting, particularly when you're surrounded by people in full festive mode. However, with the right preparation, it's possible to maintain your recovery and enjoy yourself in the process during the festive season.
With the holidays rapidly approaching, you might be thinking about how the festive season is going to work with your newfound sobriety. Holidays are notorious for spurring an uptick in drinking, with over 29% of Americans reporting that they consume more alcohol during the festive season. While you may be feeling confident in your recovery, it is both normal and healthy to be wary of events where you will be surrounded by alcohol and people in a celebratory state. Following a few simple rules can make maintaining your recovery far easier during the holidays.
Rule 1: Know How to Plan​
Protecting your recovery isn't something that you want to approach casually, and so thinking through how you are going to handle holiday parties and family events is a critical step in maintaining your sobriety. Take some time to visualise entering a party and engaging in conversations or answering questions about your decision not to drink. Decide whether you'd like a friend to come with you, someone who is supportive and understanding of your needs in recovery and who you can lean on a bit if you're feeling overwhelmed.
Additionally, consider what factors need to be in place in order for you to spend time at an event, or what are the signals that you need to leave. Review what your triggers might be, and think through how you will handle those. Going through these scenarios beforehand ensures that you're mentally prepared for what might come up while you're out.
Rule 2: Know What to Say
Chances are, whether you are at a family gathering or at a work event, someone is going to offer you a drink. Some won't realise that you are in recovery and are simply trying to be hospitable. Others may not understand your commitment to sobriety and pressure you to join in the festivities even after you decline a drink. Regardless of the intention behind the offer, this can be triggering and typically necessitates a response. So, what do you say when someone offers you a cocktail? Here are a few potential replies:
"No thanks, I don't drink" – Short and to the point, this is often all you need to brush off a drink offer.
"I can't drink, I have an alcohol allergy" – If someone presses you about not drinking, and you're not ready to talk about your recovery, this is another angle to take.
"No thank you – I'm sober" – If you're feeling comfortable with talking about your recovery, this might be the right response. While many people will simply leave it at that, there are some who may want to engage with you about why you're sober, so be prepared to discuss it more or to be able to cut the conversation short.

"I'm not drinking tonight, I need to drive/get up early/work/etc

."

– While this type of response doesn't fully depict your choices around sobriety, it often does work to effectively turn down a drink offer.
Rule 3: Know When to Leave
When you are in recovery, you have to be able to put your health first. If you are in a situation where you're beginning to feel overwhelmed by triggers, stress or emotions, it is completely acceptable to remove yourself in order to protect your sobriety. Having a plan in place to accommodate this is critical. Consider driving yourself so that you can leave when you need to, and reach out to your support network or sponsor to let them know that you may need to talk at some point during the event if you're feeling tempted. 
Remember that another option in your recovery journey is to avoid some gatherings entirely. If the idea of attending a holiday party is making you feel stressed and uncomfortable, or if you know that you'll be in a situation where people may be pressuring you to drink, make up an excuse not to attend. You deserve a holiday season where your needs are met and your health is a priority, and it's okay not to accept anything less.
Rule 4: Know How to Do It Your Way
The alternative to attending holiday parties where alcohol is freely flowing and the focus is on intoxication is to host your own event. Invite your sober friends, or others who are okay with enjoying food, fun and friends without the need to drink. You may be surprised at how many people will be open to taking a break from the excesses of the festive season, and even spark some interest in a change in lifestyle for those who are sober-curious. Whether you decide to offer a menu of tasty mocktails, host a spectacular game night, or just lean into appreciating the food and joy of good company, crafting an event that celebrates with clarity can be a healing and productive way to participate in seasonal revelry. 
Rule 5: Know When to Get Extra Help
If you are feeling  really apprehensive about how the holidays will affect your recovery, think about how you may be able to bolster your support. This could mean upping your self-care regimen, or scheduling some extra sessions with your addiction counselor. Reassure yourself that you are doing what you need to in order to stay healthy and sober.
Even with the best-laid plans, relapses sometimes happen. If one does, be honest and gentle with yourself, and reach out to your support network immediately to help get yourself back on track. Focus on the positive, remembering all the work you have done to get to where you are, and why that will allow you to move past a momentary lapse in your sobriety.
Prioritising Recovery at The Dawn Rehab Thailand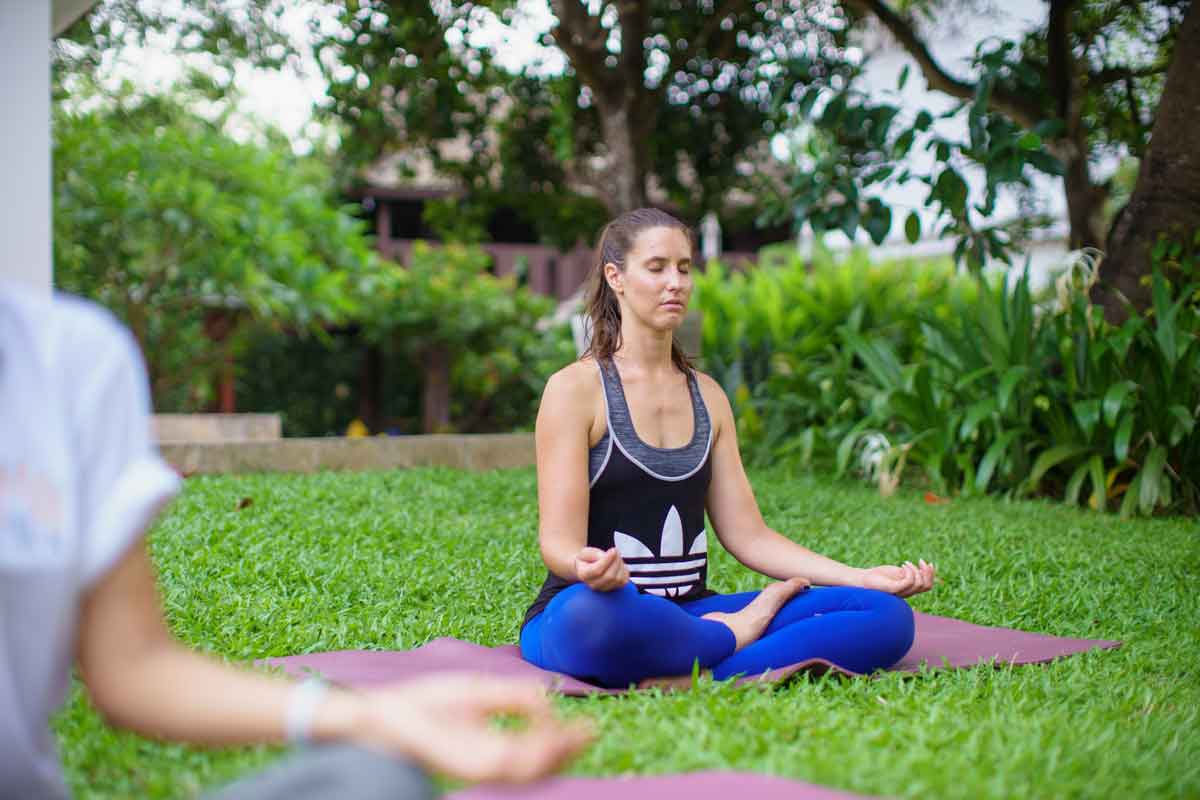 At The Dawn Wellness Centre and Rehab Thailand, we understand the importance of a sustainable recovery to a better, healthier life. We  offer a Signature Addiction Programme for individuals suffering from substance addiction, behavioural addictions and co-occurring disorders. 
Alcohol Rehab in Thailand
The only rehab in Asia to be internationally accredited by the American Accreditation Commission International, The Dawn offers tailor made treatment plans that cater to each individual's needs including medically-assisted onsite detox for those seeking alcohol rehab in Thailand
Our centre is conveniently located just outside the beautiful city of Chiang Mai, Thailand, a one-hour flight from the country's capital of Bangkok. At our tranquil riverfront property, surrounded by picturesque rice fields and traditional Thai villages, you'll be completely removed from your triggers and immersed in a safe and soothing environment. 
Relapse Prevention and Aftercare Support
Whilst in treatment, the client will work with their focal therapist to create a personalised
relapse prevention plan. Upon completing treatment, The Dawn offers a formal and structured aftercare programme in the form of weekly online group counselling sessions to give clients the continued support that is so vital to long-term recovery.
The Dawn is the only known treatment centre that offers a Relapse Assurance Warranty. If a client completes 12 weeks in treatment and relapses within one year, we are happy to have them return for 28 days at no additional cost. During this time, we will identify why the relapse occurred, and help clients get back on track.
If you need some extra support for your sobriety this holiday season, call The Dawn today.