Films allow us to become immersed in and connected with the stories of others. When the subject of the story is addiction, watching it play out can build our understanding of the nature of dependency and the powerful beauty of recovery.
In the US, September is recognised as National Recovery Month, and a time to learn about and reflect on the journey people living with mental health and addiction issues go through in order to heal. Recovery is a multi-layered process, alternately joyous and sad, energising and depressing, and truly understood only by those who have been through it.
Bringing the realities of addiction and recovery to the big screen is challenging. However, there are films that do manage to depict addiction in an honest way, showing both the lengths to which people will go to maintain their dependencies and the isolation and emptiness this drive creates. These movies also underscore the strength, work, and support needed to enter and maintain recovery, reminding all of us that this is an incredible achievement that should be celebrated.
Movies about Hitting Rock Bottom
Leaving Las Vegas (1995)
Leaving Las Vegas depicts the brutal journey of a former screenwriter who has lost his family, job and most of his friends due to an alcohol addiction, and has decided to resign himself to suicide by bottle. This movie features an Oscar-winning performance by Nicolas Cage, who portrays the physical and psychological ravages of addiction with unflinching honesty. His unexpected relationship with a sex worker who is dealing with her own trauma shows both the profound limits his alcoholism has created, as well as an ability to still connect with someone in a meaningful way. Depressing, moving, and at times darkly humorous, the film was based on a semi-autobiographical novel by John O'Brien, who also struggled with alcoholism and committed suicide shortly before filming began.
Requiem for a Dream (2000)
If you are looking for a movie that serves as a warning of the perils of drug abuse, this is it. The hauntingly graphic portrayal of drug addiction in Requiem for a Dream will stay with you long after seeing it. The movie chronicles the lives of four people going through various stages of drug addiction, with horrific, lasting consequences. Key characteristics of addiction, such as the loss of a sense of reality, the absolute fixation on the next high, and the punishing isolation and hopelessness of full-blown dependency are shown with grim intensity.
Trainspotting (1996)
For those stuck in the throes of a raging addiction, there are few comforts other than the object of addiction itself, and the unlikely, unstable community of fellow addicts. Trainspotting explores this idea in a visceral fashion, following a group of young heroin addicts in working-class Edinburgh as they make an oft-uncomfortable home in rock bottom. Some will get sober, relapse, and wrestle with deciding if they want their future to be something other than heroin, while others will succumb completely, pulling everyone in their orbit down with them. Trainspotting is alternately funny, gross, tragic and telling, showing precisely why heroin is so addictive, and the painful realities of that addiction.
Movies about Non-Substance Addictions
Shame (2011)
One of few films to tackle sex addiction, Shame is a story of a New York executive named Brandon (played by Michael Fassbender) with a single-minded compulsion that manifests in watching porn, hooking up with strangers and sex workers, and regular masturbation. The unexpected arrival of his sister to his apartment, who is also suffering but in different ways, alludes to deep-seated family trauma at the root of the addiction, though the film never addresses this explicitly. The lead character's sexual encounters are often difficult to watch, lacking intimacy or sensuality, and indicative of the disconnect he both feels and craves. Shame clearly reveals that despite the physical closeness of sexual contact, sex addiction, like all addictions, is a deeply lonely condition.
Owning Mahowny (2003)
Based on the true story of a Canadian bank employee who embezzled over $10 million in just 18 months to feed an insatiable gambling habit, Owning Mahoney is a case study in process addiction. The late Philip Seymour Hoffman plays the titular character, an unassuming man and unremarkable except for his commitment to the next bet, even if he's clearly on the losing end. The film looks at his relationship with his fiancé, who loves him and unwittingly enables his addiction, and explores the emptiness he feels about life outside of gambling. For Mahoney, the thrill of gambling isn't in the winning, but the risk. This is why even when everyone else is pleading for him to walk away, he can't help but to lose it all.
Movies about Recovery
Rachel Getting Married (2008)
Big family events can be stressful affairs all on their own, but when you're a recovering addict taking a few days away from rehab to go to your sister's wedding, the stakes are immeasurably higher. This is the premise for Rachel Getting Married, in which recovering drug and alcohol addict Kym (played by Anne Hathaway) tries to navigate the dysfunctional family dynamics that she has both suffered from and contributed to, deal with the tough realities of what addiction has cost her, and consider the potential of a lasting recovery. The film is an honest look at how addiction and tragedy shapes families and how bonds between their members can be seriously strained yet remain unbroken.  
28 Days (2000)
28 Days tells the story of Gwen (played by Sandra Bullock), who finds herself in court-ordered rehab after her alcohol and pill addictions catch up with her, resulting in a non-fatal drunk-driving accident. Initially resistant to treatment and in denial about the extent of her addiction, Gwen slowly begins to accept the reality of her situation. Both a humorous and serious portrayal of addiction and recovery, 28 Days is full of heart and hope for a life after addiction.
Crazy Heart (2009)
 It's never too late to try and turn your life around, and the weathered protagonist of Crazy Heart finally accepts this. This Oscar-winning film is about a talented, aging country singer (played by Jeff Bridges) whose life has been characterised by hard drinking and hard living. A new romance with a young journalist spurs a hard look at his past mistakes that begins a halting and uncertain path towards recovery. Crazy Heart also won the 2010 Prism Award, given yearly by the Entertainment Industries Council and the Substance Abuse and Mental Health Services Administration, for its accurate portrayal of addiction. 
Changing Your Story at The Dawn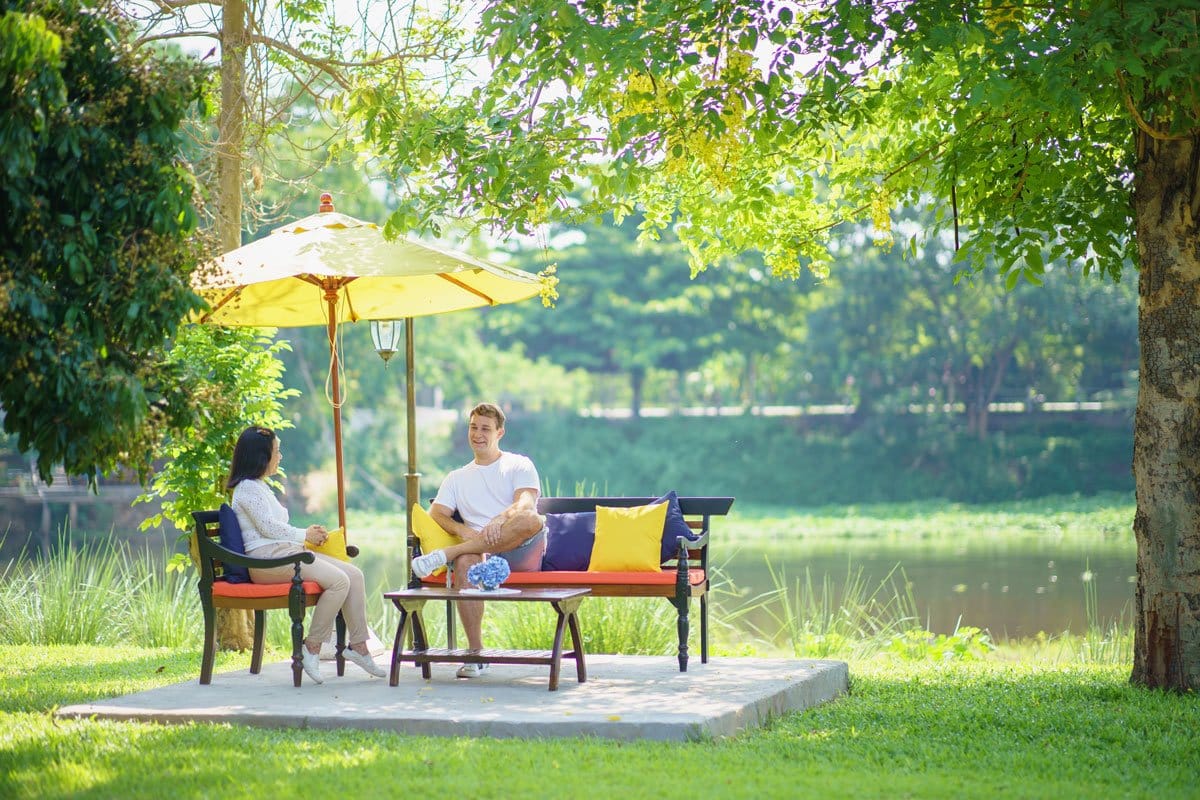 Recovery doesn't have to be just something you see play out on screen. If you are ready to reclaim your life, The Dawn can help. The Dawn Wellness Centre and Rehab Thailand offers highly personalised treatment for addiction and mental health issues. We will work with you to uncover the root causes of your addiction, identify your triggers, practise healthy coping tools, and put your feet steadily on the road to lifetime recovery.
Addiction Treatment in Thailand or Online
If you are currently unable to travel, The Dawn's therapists have years of experience providing online counseling to clients post-treatment or in individual sessions.  Call us today to learn more about how we can support your lasting recovery.